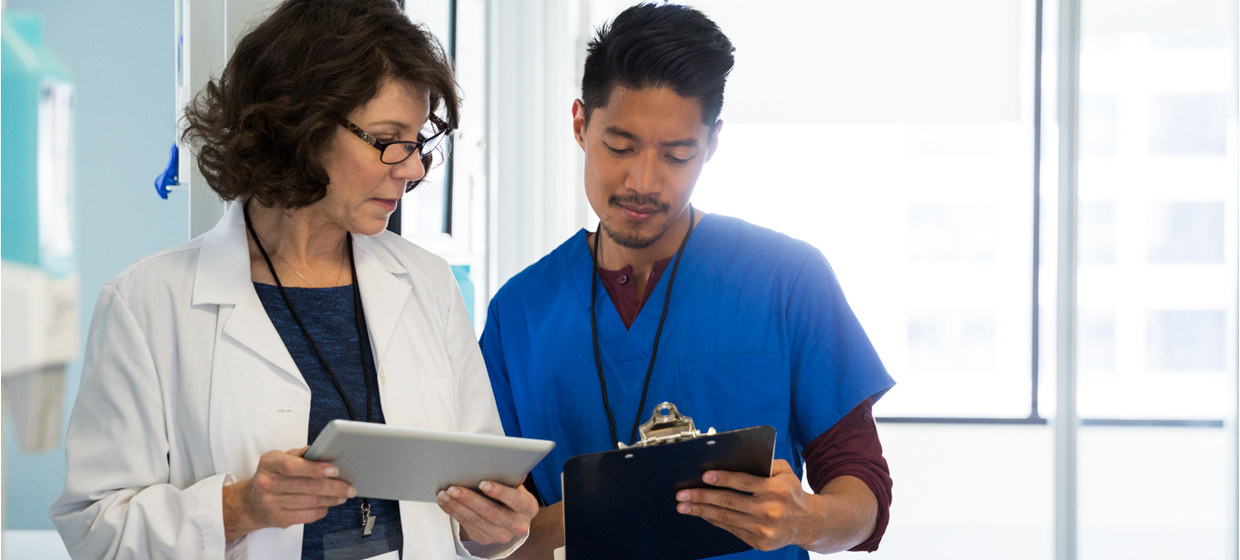 Because so many healthcare claim denials originate in the front end of the revenue cycle, providers should focus on improving insurance eligibility verification at the early stages of the patient journey. Verifying coverage earlier in the billing process with automated eligibility verification software increases the chance of submitting clean claims the first time and protecting future revenue. As coverage and benefits become more challenging for patients to navigate, prioritizing eligibility could also hold the key to better patient-provider relationships.
Given the complexity of the healthcare billing system, patients have little tolerance for errors and delays. Many already worry about being able to cover their financial obligations, so denied claims are the last thing they want to see. Insurance verification reduces denials, gives patients greater clarity over their upcoming expenses and allows healthcare organizations to focus on providing the best possible care.
This article looks at why improving insurance eligibility verification can help healthcare providers optimize cash flow and achieve higher levels of patient satisfaction and loyalty.
What are the steps in the insurance eligibility verification process?
Before filling out a claim, providers must be sure that the services they're seeking reimbursement for are covered by the patient's health insurance. They must also check that the patient's details match those on their insurance plan. If a provider offers treatment or services and it later turns out that the patient's coverage has expired or the patient is ineligible for those items, the claim will be rejected.
To verify eligibility, providers must therefore be able to answer the following questions:
Are the patient's contact details current and correct?
Does the patient's insurance plan cover the planned treatment or services?
Do any exclusions apply under the patient's plan?
Have all necessary pre-authorizations been obtained?
Is the coverage active?
What are the thresholds for deductibles, co-pays or coinsurance, and do any annual or lifetime limits apply?
Confirming eligibility early on lays the groundwork for better claims management and minimizes the chance of errors.
How does an effective eligibility verification system benefit patients and providers?
Accurate and timely insurance verification clarifies to all parties how bills will be covered (or not) ahead of time. If a claim ends up being rejected, the patient will find themselves with responsibility for more of the bill, the provider will be left uncompensated for services rendered – or both. Clarifying coverage in advance avoids these scenarios.
When providers can generate and communicate pre-service patient estimates with confidence, patients can plan for their bills and even make payments before or at the time of service. The financial benefits are clear, but patient satisfaction is also likely to increase: a study by Experian Health and PYMNTS found that patients who received pre-treatment estimates were more satisfied with their care than those who did not.
Automated pre-service eligibility checks also improve communication between patients, providers and payers by reducing the manual workload on staff. Instead of spending time checking and fixing errors, staff can focus on helping patients with more complex cases. According to the CAQH, as much as $10 billion could be saved each year by switching to electronic eligibility and benefits verification.
How does it help the claims process?
In Experian Health's report on the State of Claims 2022, the most common reasons given for claims being denied included: issues with prior authorizations, provider eligibility, patient information, changing payer policies and services not being covered. Automated eligibility verification helps solve each of these. With fewer errors in the pipeline, organizations can file claims faster and receive payments in a timelier manner.
Eligibility Verification accesses up-to-date eligibility and benefits data from multiple sources, generating an instant read-out of a patient's insurance status. More accurate information increases clean claims rates, accelerates reimbursement and allows providers to forecast future revenue levels more reliably.
Staff can view responses in a clear and concise format and receive alerts when follow-ups or edits are required. This sets the tone for a more efficient claims process all around. Proactive and error-free claims management saves staff time that might otherwise be spent on reworking claims and engaging in lengthy disputes with payers.
From the patient's perspective, earlier verification can fast-track registration because much of their information is checked before they even arrive for care. Waiting time is reduced because staff benefit from more streamlined workflows. As noted, finding missing coverage gives patients clarity over what they owe, so they're more apt to pay bills on time. Automation can also be used to connect patients to the appropriate financial support. For example, with Patient Financial Clearance, providers can offer compassionate financial counseling and get patients on the right financial pathway. It improves the patient experience while reducing the risk of bad debt.
What does a good insurance eligibility verification system look like?
When it comes to choosing an insurance eligibility verification solution, the checklist should include the following features:
Compatibility with existing systems and electronic health records – Eligibility Verification accelerates verification and registration by drawing together accurate patient data. And through eCare NEXT®, clients can manage multiple patient access functions through a single interface.
Simple methods for updating or changing patient information – User-friendly interfaces allow staff to make changes from any device, as and when new information arises. Integration with patient portals means patients can spot errors themselves, too. And tools such as Registration QA can drive data accuracy by highlighting errors as soon as they occur, both pre-and at the point of service.
Rapid results, with patient benefits information readily available when needed – Eligibility Verification confirms patient eligibility and calculates reimbursement estimates with precision. This incorporates CAQH COB Smart® data for enhanced coordination of benefits in relevant transactions.
Ability to calculate patient estimates – A verification tool that integrates with automated patient payment estimates ensures patients understand their coverage, co-pays and deductibles before treatment proceeds so that they can plan for their final bills.
Integration with pre-authorization tools – For some services, a payer may require the provider to seek authorization before going ahead. An insurance verification solution can flag up where prior authorization is needed to prompt action and prevent delays.
Ability to source data from major health insurance carriers, including Medicare – Eligibility Verification connects with nearly 900 payers with advanced search functionality to match patients to current eligibility and benefits data. This can be used alongside an optional lookup service for Medicare beneficiaries to find and validate MBI numbers.
Ongoing changes to the health insurance landscape mean that providers must pay close attention to the process of verifying coverage and benefits. Although insurance verification is a small step in patient access, the impact can be felt throughout the patient's journey and the provider's revenue cycle. By optimizing for earlier and more accurate insurance verification with workflow automation and advanced data analytics, providers can reduce the risk of denied claims, improve financial performance and protect patient-provider relationships.
Find out more about how Experian Health can help healthcare providers streamline their claims process with front-end improvements to verify insurance eligibility, file error-free claims and get paid faster.