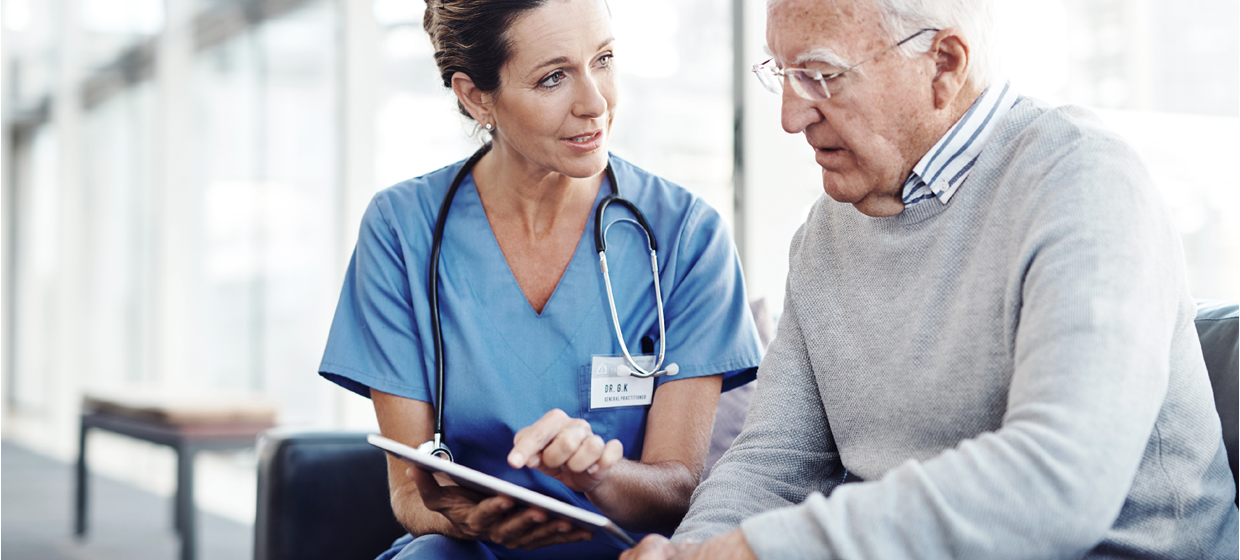 Can greater clarity and providing patient estimates at the beginning of the patient's financial journey set the stage for better access to care and a smoother path to payment?
Millions of Americans struggle to pay for healthcare. A 2022 survey conducted by West Health and Gallup found four in 10 Americans, or roughly 112 million people, are cost insecure or cost desperate when it comes to healthcare. The issue is not just affordability; it's also anxiety. Patients who fear they won't be able to cover their out-of-pocket healthcare expenses may postpone or avoid treatment. At a minimum, anticipated medical expenses are a source of stress, especially for the growing number of patients who have high-deductible health plans.
Pre-treatment patient estimates can help alleviate the stress. By taking some of the mystery out of medical bills, accurate estimates help patients understand and plan for costs. By opening a dialogue about treatment costs early in the process, patient estimates pave the way for further discussions about insurance coverage, payment plans, charity help, and more. As inflation wreaks havoc with household finances and talk of recession turns up the volume on financial stress, patient estimates and other tools that ease the payment process offer a bit of welcome relief for patients.
A better patient financial journey offers benefits to providers as well. For healthcare organizations that are thinking about adding or improving pre-treatment patient estimates, here are 4 key benefits to consider:
1. Patients are more likely to forgo care if they can't see how much it will cost.
According to Experian Health and PYMNTS data published in July 2022, nearly half of consumers who canceled appointments last year did so because they were concerned about costs. Their concerns were not unfounded: the same survey revealed that one in five respondents spent more on healthcare than they could afford.
Especially in uncertain economic times, the ability to understand and plan for out-of-pocket medical expenses is critical to patients. A Commonwealth survey found that deductibles were equal to 5% or more of household income in some cases; out-of-pocket costs were equal to 10% of household income in others. Add in concerns about the rising cost of living and the prospect of lost jobs, and the anxiety level surrounding healthcare costs only intensifies.
Patient Payment Estimates help alleviate patient fears by providing clear, easy-to-understand estimates prior to treatment. Armed with this information, patients can make clear-eyed decisions about their care and ask about payment options if they're needed.
2. Price transparency regulation is helping to create a new competitive environment.
The No Surprises Act and CMS price transparency final rule are bringing price transparency into focus for patients and providers alike. These regulations require providers to offer accurate estimates in advance of treatment and disclose their pricing for common procedures. Although these regulations continue to evolve and providers are still working toward full compliance, patients are beginning to see more access to pricing information and a greater likelihood of receiving pre-treatment estimates. That's creating a new competitive environment—and new choices for patients who are contemplating care.
"In this new world, patients have the ability to branch out and research their own options," says Riley Matthews, Senior Product Manager at Experian Health. "Patients have the pricing information to make informed decisions about healthcare and can shop between different providers based on price." As a result, patient perceptions around transparency and trust are changing: "If providers want patients to keep walking through the door, they need to provide tools to help patients understand their financial obligations and feel that they're being treated honestly and fairly."
Price transparency may have an additional benefit. According to Experian Health's State of Patient Access: 2021 survey, eight in ten providers believe price transparency correlates with patients being more likely to pay bills on time. By simplifying pricing and payments, providers literally make it easier to pay.
3. Patients who know out-of-pocket costs in advance are more satisfied with care.

In a March 2022 survey from Experian Health and PYMNTS, 88% of patients who received pre-treatment estimates were satisfied with the care they received from their family doctor, compared to 78% of patients who did not get an advance notice of costs.
"Our ideas about patient satisfaction and care are changing," says Matthews. "Healthcare is about more than physical health: It also encompasses mental, emotional, and financial health, all of which are affected by the patient payment experience. When healthcare costs or confusion stand in the way of patients getting treatment, or when healthcare bills create real financial challenges and stress, a transparent and compassionate billing process can make a crucial difference."
4. Providing clear and accurate patient estimates is the first step to a better payment experience.

Helping patients anticipate their healthcare bills with pre-treatment estimates is only the beginning of the journey. The same patient-centered payment tools that make the healthcare billing and payment process easier for patients also make it easier for providers.
PatientSimple, Experian Health's secure online patient portal, lets patients generate price estimates, apply for charity care, set up payment plans, update insurance information, make payments to hospitals and physicians, and even schedule appointments. Patient Financial Advisor delivers personalized estimates and payment options using the patient's mobile device. Estimates are based on real-time benefits information and the payer's contracted rates and pricing. Giving patients access to a range of information, using channels they prefer, helps them navigate the process at their convenience.
Collections Optimization Manager helps providers target their collections, so they can direct resources where they're most likely to succeed. Altogether, digital solutions that help improve the payment experience for patients can also help optimize the payment process for providers by making cost and payment information easily accessible to patients. It also creates behind-the-scenes efficiencies that streamline billing and collections for providers.
Providing patient estimates is just the start. 
Improving the patient payment experience at every step is a win for both patients and providers. Patients need clear information about treatment costs, insurance, and payment options to proactively plan their treatment and finances. But when providers put the systems in place to improve the patient's financial journey, they benefit too, by making these processes easier and more efficient. An improved patient payment experience may also reduce the need for difficult conversations with patients who are surprised by their medical bills and unsure how to pay them. More information, upfront, sets the stage for a healthier process overall.
Learn more about Patient Payment Estimates and the full suite of Experian Health solutions to bring your patient payment experience up to speed.