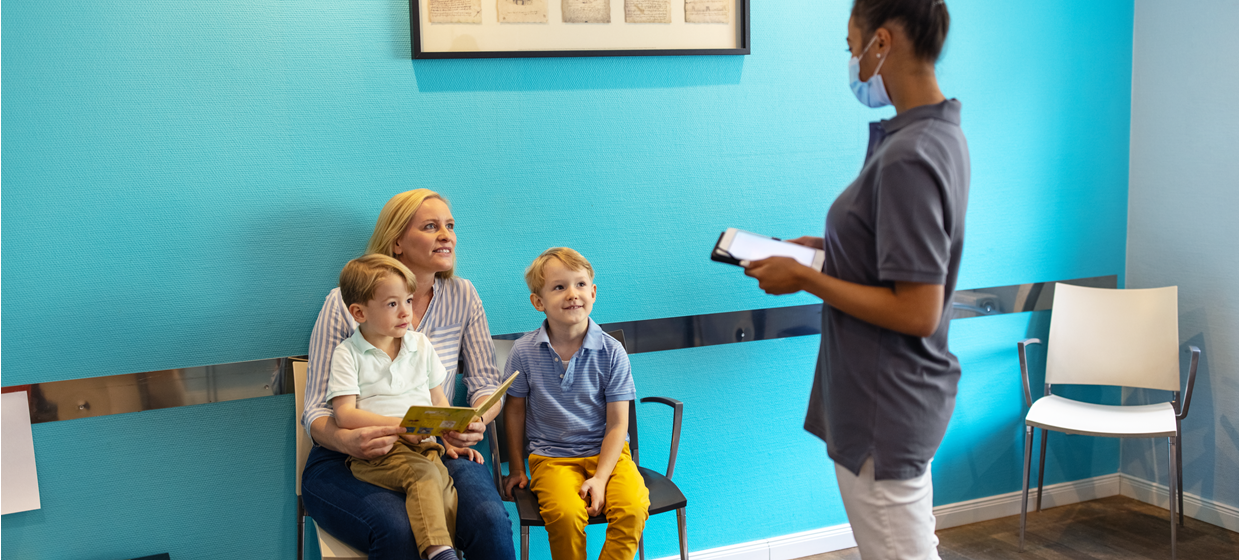 Consumers can order groceries or rent a car with just a few clicks, so paying for medical care often feels frustratingly complex in comparison. Bewildering pricing information and limited payment options leave patients with a poor impression of their healthcare experience, no matter how good their clinical care is. If patients are confused about what they owe and how to pay, they'll end up missing payments and even delay care. Creating streamlined billing and payment processes and automating patient payments makes life easier for patients and providers, especially as they shoulder more healthcare costs.
Here are 6 reasons why providers should consider automating patient payments with tools like PaymentSafe®, to increase patient satisfaction and accelerate collections.
1. Customized payment options
One of the top reasons to automate patient payments is the ability to deliver a personalized experience to each patient. No two patients have the same financial situation, employment circumstances or desire to use digital technology. Why expect them to thrive with a one-size-fits-all billing and payment solution?
Automated patient payment services draw on multiple sources of data to generate individualized insights at a scale, speed and level of detail that would be impossible manually. For example, Patient Payment Estimates produce instant, pre-service cost estimates based on the patient's specific care requirements and coverage. It pulls in real-time payer rates and provider charges to make sure the patient has an accurate estimate from the start.
By giving patients accurate, timely and relevant billing information and payment options, providers can increase collections earlier in the revenue cycle and meet patient expectations for a convenient consumer experience.
2. Reduced operational costs
The longer a patient bill goes unpaid, the less likely it is to be recovered in full. Each additional billing cycle adds to the cost to collect. Staff must spend more time making outward collections calls, handling billing queries and issuing monthly billing statements. Automating patient payments eliminates much of this expensive extra work and reduces overall collections costs.
Providers can automate manual tasks such as checking for charity eligibility or clearing up patient records, as well as, leveraging automated dialing and texting solutions to communicate with patients and help short-staffed teams focus on the tasks that matter.
3. Timelier patient payments
The common denominator in these automated payment solutions is that they all help patients clear their balances sooner rather than later. Patients can move on with their lives without bills hanging over them, and providers will see a healthier bottom line.
With convenient and compassionate tools, each patient encounter can be an opportunity to collect. For example, PaymentSafe® enables providers to accept secure payments anywhere, anytime, using eChecking, debit or credit card, cash, check and recurring billing, through a single, easy-to-use web tool.
A connected healthcare collections ecosystem can deliver the data needed for pre- and point-of-service payments, including insurance verification, patient responsibility assessments, financing options, and payment methods.
4. Better balance management
According to Experian Health and PYMNTS data published in July 2022, nearly half of consumers who canceled appointments last year did so because of cost concerns, while a fifth spent more on healthcare than they could afford. Making bills manageable with automatically generated payment plans will take a huge weight off their shoulders.
And in another joint report, Experian Health and PYMNTS find that patients welcome more flexible ways to spread out the cost of care. Financial stability seems to influence whether patients embrace payment plans. Of those living paycheck-to-paycheck, patients who struggled to pay bills were twice as likely to use a payment plan than those who did not struggle to pay bills. However, lower-income patients may be underutilizing payment plans, as 9% had yet to pay the bill from their last visit.
Manually setting up payment plans can be time-consuming and tricky to get right. Patient Financial Clearance automatically calculates the most appropriate and affordable payment plan for each patient, based on their individual financial situation. Those that are likely to be able to pay upfront can be encouraged to do so, otherwise, they can pay in more manageable chunks.
Read the report: "Managing Healthcare Costs: How Patients are Using Payment Plans"
5. Reduce the risk of errors
A significant downside to manually managed patient collection processes is that it's all too easy to replicate errors. Patient information may be outdated, causing statements to be mailed to the wrong address. Active insurance may be undisclosed, leading to missed opportunities for reimbursement and higher patient bills. Inaccurate financial or employment data may prompt staff to chase accounts that have a very low chance of being paid. In short: errors are expensive.
Automation solves these challenges. Coverage checks, pre-authorizations and eligibility verifications can be completed automatically, giving providers and patients greater confidence in billing breakdowns. Error-free billing means patients are more likely to pay their bills sooner, saving providers time and money across the entire revenue cycle.
6. Improve patient experience
Ultimately, automation helps providers deliver a more streamlined, secure and satisfying patient experience. Experian Health's State of Patient Access 2.0 survey found that more providers were offering alternative payment methods and upfront billing estimates to make payment easier for patients. They were also introducing payment options at the start of the patient journey, which gives patients control over how and when they pay, and minimizes the risk of late and missed payments.
Patients feel empowered when they have more control over their healthcare spending; when they are unsure about what they owe or how they should pay, payments will take much longer. This is about more than prompt payments: 6 in 10 patients who received an unexpected bill or inaccurate estimate say they would switch healthcare providers for a better payment experience.
Automating patient payments is table stakes
These are just a few examples of the advantages of using automated payment services for patients. Patient demand for convenient and flexible digital payment methods is not going anywhere. Providers must keep pace or risk patient attrition later.
Digital processes can make the collections team's jobs easier and more satisfying and are viewed as a way to retain staff as managers continue to address the many challenges that remain from the pandemic and now, inflation and economic uncertainty.
Experian Health's suite of healthcare collections solutions is designed to be user-friendly to minimize training requirements, and collections consultants are on hand to support whenever needed.
Tips to maximize the benefits of automating patient payments
When choosing a patient payment solution, providers should look for ones that:
use robust data sources
offer tracking and reporting tools
come with adequate training, support and service-level agreements
deliver a seamless experience for patients in alignment with client product offerings.
Collect payments anytime, anywhere, with Experian Health's PaymentSafe®, the automated payment processing solution that helps you increase collections earlier in the revenue cycle and avoid bad debt.