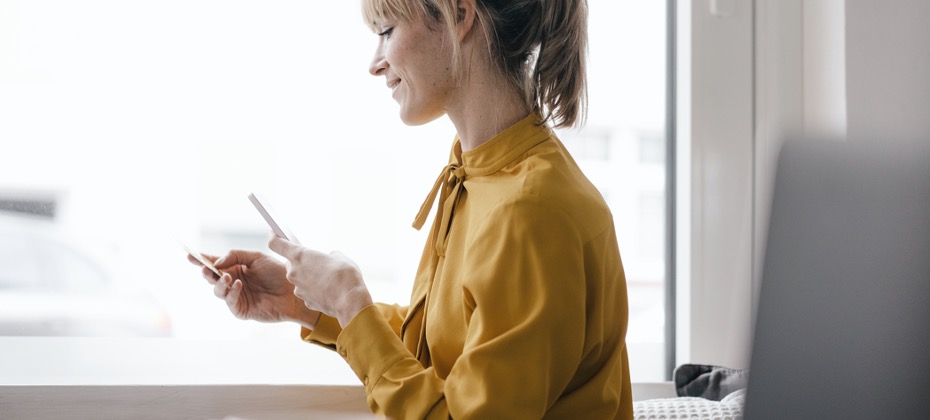 As payers and providers count down the days until the implementation of the No Surprises Act in January 2022, healthcare price transparency and billing remain trending topics in the healthcare world. The Act is the latest in a series of federal and state commitments to help healthcare consumers feel more prepared and informed about their medical costs. Consumers have come to expect a payment experience that matches the way they shop around for other household budget-eaters, such as cars and laptops. But healthcare isn't like other purchases – it's complex, high stakes, and often incredibly opaque. Lists of shoppable services are often difficult to navigate, information on quality can be hard to come by, and the reality is that patients don't always have the power to choose how they access care.
The CMS final rule on price transparency and the new regulations for balance billing signal a high-level desire to improve the healthcare experience with patient-friendly pricing. It seems to be working.
Experian Health's State of Patient Access 2.0 survey, fielded in June 2021, reveals that price transparency remains important to both patients and providers. It's also improved substantially in the six months since the first survey. Back in November 2020, more than half of survey participants had final costs that differed significantly from their billing estimates. By June, this figure had dropped to just 14%, which means more patients are able to plan for their final bill with confidence.
Given these improvements, what's on the horizon for price transparency? In the latest of our expert interview series, Greg Young, Senior Director of Marketing, talked to Dan Wiens, Product Director for Patient Estimates at Experian Health, about the future of patient estimates and price transparency.
Watch the interview below:
What's driving the change in patient perception when it comes to healthcare price transparency?
According to Wiens, two major factors are improving patient attitudes to pricing estimates: "At the height of the pandemic, hospitals were seeing fewer patients and many elective procedures were canceled, so there weren't a lot of estimates going out. Secondly, there has been a massive push for price transparency from governments and providers. In January 2021, federal regulations came out specifically to give patients a better view of their out-of-pocket expenses. Many more facilities are launching price transparency tools, as opposed to using databases that guess what a patient's obligation will be."
As those regulatory requirements come into force, fewer patients are surprised by their final bill. By providing accurate estimates ahead of time, supporting patients to manage their financial journey, and providing personalized patient statements, hospitals are pushing forward with transparent pricing strategies that help patients feel in control of their medical bills.
Is the problem of price transparency solved if patients, providers and politicians are in favor of these new regulations?
Providers recognize the benefits of transparent pricing: 9 out of 10 providers told us they agree that providing accurate estimates helps patients to pay their bills. With everyone seemingly supportive of this approach, some might see the challenge as resolved. The problem then becomes a question of implementation.
Wiens says the job isn't quite finished yet: "Healthcare price transparency will continue to evolve and grow. Now that patients can see their out-of-pocket expenses for very specific procedures, they'll want it for the rest. Hospitals are very quickly learning that when a patient knows what they owe, they can accommodate larger expenses and take care of smaller bills immediately. And the government is clear that they don't want patients to be in the dark about what they owe, so we'll see more and more transparency requirements."
Hospitals looking to step up their pricing estimates now have a variety of tools at their disposal. Offering patients personalized information in a convenient and easy-to-understand format should be top of the list. Patient Payment Estimates help patients understand their financial responsibility before even coming in for care. Patients get a cost breakdown straight to their mobile device and can immediately pay then and there if they want.
This can also be integrated with Patient Financial Advisor, which provides real-time benefits information, and directs patients to appropriate payment plans and charity options. It makes the process less stressful and reduces the risk of uncompensated care for providers.
Is there more healthcare price transparency regulation on the horizon?
Regulations will continue to be a major driver of evolving healthcare pricing policy in the next few years. In addition to the federal government's price transparency mandate in 2021 and the No Surprises Act, which takes effect in January of 2022, at least 22 states have followed suit in implementing price transparency and balance billing requirements.
Wiens says, "price transparency and balance billing regulations will continue to evolve. A lot of hospitals want to make changes on their own, but some will need a little bit of extra motivation, which will come from regulations."
As focus shifts into more complex areas of healthcare finance, regulatory requirements will continue to ramp up. While the price transparency rule focused simply on helping patients understand their out-of-pocket expenses, the No Surprises Act is much more comprehensive and complex. This new regulation covers patient benefits, insurance claim processes, and determines whether patients are in or out of network. Further regulations are likely to dig deeper, to make sure patients understand what they're paying. Providers that embrace a transparent approach to patient payments will be ahead of the game when those changes come into play.
Download the  State of Patient Access Survey 2.0, to find out more about the future of patient-friendly pricing.
Download now