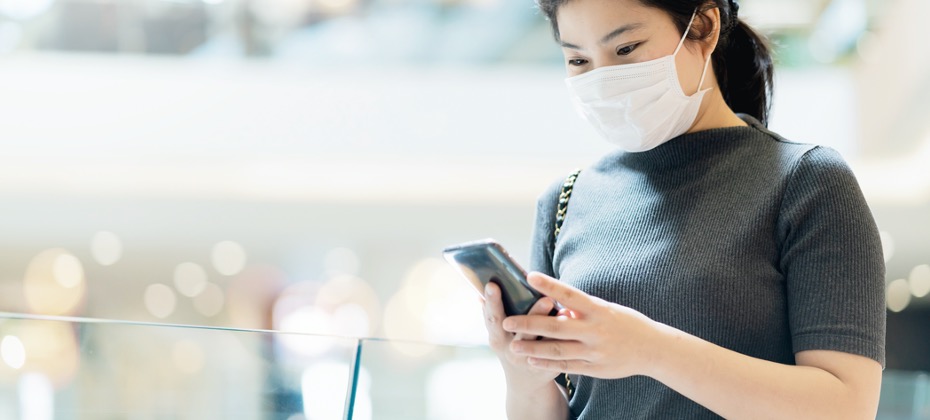 Consumer-led care hit its stride during the pandemic. COVID-19 unlocked healthcare's digital front door, giving patients more control over how and when they schedule and manage appointments. Unfortunately, while digital patient access has made navigating the healthcare system more convenient and flexible in many ways, consumers are discovering that one of the more frustrating aspects of the healthcare experience has failed to keep pace with scheduling, payments and other digital advances: registration.
Waiting rooms. Paperwork. Misplaced insurance cards. Confusing copays. More paperwork! A hassle before the pandemic, registration has become even more challenging for staff and patients in the context of "contactless care." With more patients starting to come back through the door as a result of vaccination programs and rescheduled elective procedures, there's an opportunity for providers to smooth out the kinks in the registration experience.
Vaccine "hesitancy" has exposed wider issues in patient registration
Headlines suggest that large numbers of patients are fearful of being vaccinated against COVID-19. But dig a little deeper, and the issue is more complex. Many patients do want to be vaccinated, but struggle to navigate complicated registration websites, and therefore aren't showing up for their shot. The Kaiser Family Foundation reported in January that two thirds of patients were unsure of how to access the vaccine. The high volume of patients having trouble getting the information they need is shining a light into the dark corners of the registration process, where improvements have long been needed.
Improving the patient registration process isn't just a pandemic problem
While it's true that COVID-19 is driving the push for online patient registration, improving the overall experience offers wider, longer-term benefits to patients and providers:
A convenient and consumer-friendly registration experience
Online registration is easier, faster and simpler for patients. With 73% of consumers saying they want to manage their healthcare admin through patient portals, convenient self-service solutions are a trend that's here to stay. (Find out more about consumer attitudes to patient access in Experian Health's Patient Access Survey.)
More accurate patient data and fewer duplicate records
When consumers are the ones responsible for entering their patient information, and when they can do it in a time and place that suits them best, that data is far more likely to be accurate. Not only does this create a better patient intake experience, it also reduces the risk of patient identity errors and duplicate records.
With a text-to-mobile registration tool, patients can begin the process with one click, and then easily verify and edit information to make sure their records are up to date and correct.
Operational efficiencies and better claims recovery
Beyond the customer experience, improved registration can reduce the risk of denied claims, because the data is processed more accurately and quickly, and can be automatically verified against comprehensive datasets.
Patients can also choose to pay copay amounts upfront through online registration tools, which makes bad debt far less likely, and improves the overall revenue flow.
Safer and smoother registration during flu season
COVID-19 put unprecedented pressure on registration processes. But more streamlined systems with remote, mobile-friendly registration tools will make a typical flu season more bearable for patient access staff and patients too.
Patients and staff have suffered through cumbersome registration processes for years. Perhaps one unforeseen benefit of the COVID-19 pandemic is that the days of sitting in busy waiting rooms, filling out multiple forms, will be a thing of the past? Discover how Experian Health's patient intake solutions could help your patient access department create a registration experience that matches today's consumer expectations.
Learn more