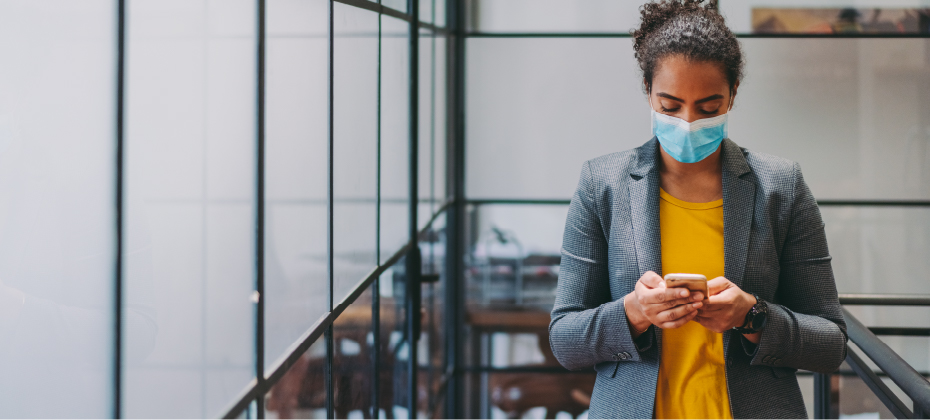 Consumers today want more flexible and convenient access to care, preferably through the self-service experience they are accustomed to in other areas of their lives. To answer this call, providers are turning to online self-scheduling, which allows patients to book an appointment with the provider of their choice any time of day or night via the comfort of their own home and on a mobile device.
Incorporating a self-scheduling solution that reaps long-term success takes a specific strategy, and with the number self-scheduling vendors growing every day, it can be hard to know what to look for in a self-scheduling solution.
How can providers be sure that their solution is scheduling patients effectively?
Implement patient self-scheduling the right way. Online self-scheduling that automates scheduling protocols with customized business rules drives efficiency while ensuring bookings are accurate.

If calling to schedule an appointment, schedulers will walk patients through a series of questions to determine the best possible provider and appointment time for their specific care need. The right scheduling solution should be able to seamlessly facilitate that question and answer process online. It not only ensures that patients are being matched with the right provider but keeps providers' scheduling rules in mind throughout the entire process. For example, some providers may only designate certain days and appointment slots throughout the week for new patients. With those protocols included as part of the scheduling solution, providers can maintain control of their calendars while filling existing gaps.

This is particularly vital during a pandemic like COVID-19 where to avoid further exposure and spread of the virus providers may only want to see patients experiencing those symptoms at certain times of day. The benefits are three-fold: schedulers, including call center agents and patients, see only appropriate appointment availability for a provider in real-time allowing them to book on the spot, providers can experience a more predictable schedule as they know their rules are being maintained, and patients can be assured that their health and safety is a top priority for in-office visits.


Integrate with your EMR/PM system. Direct integration with any EMR/PM system is a key component for any successful scheduling solution as it provides everyone (patients, providers, health plans, and call center agents) with a continually up-to-date, real-time view of appointment availability. These integrations improve workflows behind the scenes while enabling the patient-centered aspect of the technology, which is the ability to book an appointment from a computer, phone, or tablet.

Additionally, being able to provide a non-integrated scheduling experience for affiliated providers and other services is a vital additional offering that needs to be available outside the integration so that systems can open scheduling to all services. Having a solution that can do both is ideal.


Offer a white-labeled experience. Customers remember and go back to brands they love, and that couldn't be truer in healthcare. That is why it is important for organizations to deliver a consistent brand experience across the board—even with a self-scheduling solution hosted by an outside vendor. Leveraging a white-labeled scheduling solution promotes a strong brand experience and builds trust while saving patients the hassle and confusion of leaving the organization's website to schedule via another. Moreover, many scheduling vendors require logins to their system in order to schedule, this is an unnecessary barrier to patient access. While useful for current or existing patients, a log-in may actually be a detriment to acquiring new patients or those who don't yet have a relationship with your organization.


Provide real-time scheduling (not just request an appointment). Unfortunately, many organizations claim to offer online self-scheduling, but the reality couldn't be further from the truth. So many times, patients go through the entire online scheduling process to find out that they've only requested an appointment, and still have to wait for the provider to confirm and book, more often than not with a phone call which is what the patient was trying to avoid all along. Real-time scheduling means patients have the ability to view and actually choose their preferred appointment day and time and book right there on the spot. This also means that patients can book an appointment any time of day or night, outside of the provider's business hours.


Allow same and next day appointment scheduling. Many providers set aside appointment slots for their patients to schedule same- and next-day appointments for more urgent needs. These slots can be made available to patients online with a scheduling solution's ability to automate business rules. Offering same- and next-day appointments online holds a few advantages: it's certainly a competitive advantage against the growing number of standalone urgent care offices, but it also helps mitigate gaps in care as patients are less likely to present elsewhere for care.


Send calendar reminders. The act of booking an appointment isn't always enough to make a patient show up for scheduled care. Automated calendar reminders, specifically, ones that include .ics calendar files, sent to patients immediately after the booking process increase the chances that patients will show for their scheduled appointments. It's a feature that dramatically reduces patient no-shows, which are often detrimental to the bottom line.


Complement with automated outreach. Many health systems send automated phone and text campaigns to patients about their healthcare needs, but all of them still require a patient to call in to schedule an actual appointment.

Minimizing the burden on patients could close more gaps in care, improve the patient experience and reduce call center workload at the same time. Automated, targeted outreach campaigns can help you do exactly this. With a simple text message or voice message, providers can prompt patients to book their next appointment right then and there, on the spot, as part of the text message or voice call.

With automation, providers can contact and schedule more patients versus leveraging a call center to contact each person individually. And, when automated patient outreach is paired with digital scheduling, patients are far more likely to show up to appointments.


Make referral scheduling easy. Providers can arm referral partners with dedicated scheduling links, making it easier for them to schedule certain services. These links can include a customizable Q&A that walks the scheduler through the booking process and allows them to schedule the referral appointment effortlessly and without a phone call.

Internal referrals within a provider organization can be similarly managed with a digital scheduling interface. Where patients traditionally would have left the office with a list of providers to call for a follow-up, provider staff can now locate and book follow-up appointments for patients at the point of care before leaving. This not only improves referral capture rate but offers a better, more connected experience for patients as they can more easily navigate the continuum of care and, ultimately, achieve better health outcomes.


Include availability on third-party scheduling sites. As providers open the digital front door to their practice, they will want to meet patients wherever they are online, outside of just the provider's website. A sophisticated online scheduling solution will enable providers the ability to add scheduling links on third-party websites so that patients searching online for local providers or specialists can immediately see appointment availability down to specific days and times.

Also, to ensure accurate bookings, the scheduling solution must be able to ask patients questions to ensure they qualify to book, ensuring that the provider's calendar is protected while making access easier.


Leverage analytics to understand your users. Where are patients dropping off during the scheduling process? What is the conversion rate? How many patients are actually showing up for their scheduled appointments?

These are all important questions for providers to ask when gauging the effectiveness of their scheduling solution. The answers to each of these questions can refine and improve the scheduling process, and a sophisticated self-scheduling solution will come with real-time analytics dashboards and data science capabilities to help determine opportunities for improvement.

Analytics and reporting can also be used to track capacity and utilization rates to help providers optimize their calendars and referral pathways. Analytics can provide insight into where referrals are being sent so that bottlenecks can be quickly and easily identified, and the behavior modified to better spread referrals across the network.
The rise of consumerism in the healthcare industry is no doubt influencing the creation and adoption of self-scheduling solutions, among other digital technologies that improve patient access. As these technologies are more seriously considered, providers need to be aware of what to look for in a self-scheduling solution. Smart technology that incorporates the components above will stand out from the crowd, ready to fit the unique needs of any provider organization.
Download our free guide to learn more about online self-scheduling and how it fits within an omni-channel access strategy.