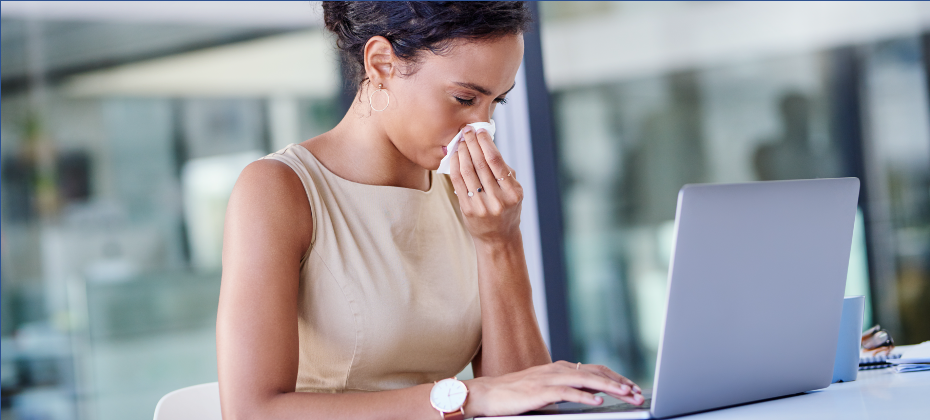 In previous winters, anyone struck by a sore throat or fever might assume they had flu, and head to bed with a hot drink and some painkillers. This year, the looming specter of COVID-19 could prompt those with flu-like symptoms to seek medical care instead. Combined with a likely second wave of COVID-19 cases as lockdown requirements relax, healthcare organizations anticipate a surge in patients seeking tests and treatment this winter.
To protect against a possible "twindemic", where COVID-19 and winter flu season collide, providers will want to ensure the patient intake and access process is as easy and efficient as possible—and not just for regular appointments with a primary care physician or specialist, but for pandemic- and flu-related services like COVID tests, flu shots, and more.
Online scheduling has been a game-changer during the pandemic: could it be the key to surviving a twindemic? With the right digital tools in place, providers can screen patients for their COVID-19 or flu risk before attending an in-person appointment, helping separate healthy patients from those suspected of having either illness. Providers can also leverage those same digital tools to streamline activity like flu shots, or even drive-through testing for COVID-19.
Four ways to leverage digital scheduling for a twindemic
These four steps could be key to protecting patients, streamlining workflows and reducing pressures on call centers during flu season as it collides with COVID-19:
1. Create screening questionnaires during patient scheduling
As soon as the patient logs on to book an appointment, they are asked to answer a few short questions about their symptoms. A screening questionnaire can triage people wanting to get tested, while the answers inform providers of the likelihood of a patient having COVID-19 and if that individual needs to quarantine. After being screened, the system can direct patients through the correct channel of care based on the information provided.
A similar questionnaire could be adapted during flu season for providers to assess and compare symptoms and risks ahead of time. Providers can even designate day and time slots available to patients for flu vaccinations, making it easy for patients to schedule on their own time and further minimizing the risk of unnecessary contact with other patients in office.
2. Direct patients to drive-through testing to minimize in-person tests
Depending on the answers given during screening, patients may be directed to virtual and disease-specific care, such as drive-through COVID-testing. An online scheduling platform can easily be used to book appointments for tests, presenting patients with any available time slots, either same-day or a few days out. The platform can also record information about the patient's vehicle to quickly identify patients and avoid bottlenecks in the drive-through.
With so many patients hesitant to show for in-person visits today, a similar system for flu shots could serve providers well.
3. Use guided search to direct patients to the right virtual services
Virtual care has proven both necessary and valuable during the current pandemic. Not only has it kept patients in close contact with providers and specialists, but it has helped providers capture revenue lost from the cancellation or delay of in-person appointments.
Virtual care will be increasingly critical during a dual COVID-19/flu season. By asking the right questions during online scheduling, patients can be connected to the correct provider, whether virtual or in-person, for their needs and book an appointment quickly and easily.
4. Eliminate walk-through traffic at urgent care centers
Urgent care centers are already known to be the 'doctor of choice' for many patients, but this could pose a few challenges for both patients and providers during a dual pandemic. Rather than be a gathering spot for patients with both illnesses, urgent care centers may want to consider switching to an appointment-only system, where appointments must be scheduled online or by phone. This can help reduce the number of in-person visits and walk-in traffic, which will not only help keep everyone safe and healthy but contribute to a far better patient experience as patients wouldn't have to sit and wait to be seen by a provider.
Interested in hearing more about how online scheduling could help your organization manage flu season as it collies with COVID-19?
Learn more.