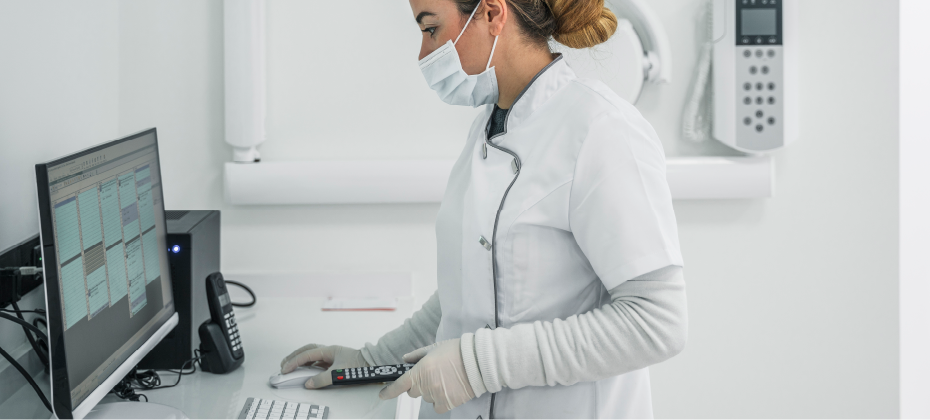 At the beginning of the year, the healthcare industry moved away from Medicare identifiers based on Social Security Numbers (SSNs), in favor of more secure Medicare Beneficiary Identifiers (MBIs). As with any large-scale change program, the shift was unlikely to be completely clear sailing. But with the coronavirus pandemic landing shortly after the 21-month transition period was due to conclude, the switchover has been rougher than expected.
Impacted Care
Care providers are discovering newly eligible Medicare beneficiaries who haven't yet received their card, while existing beneficiaries have misplaced theirs. Without a valid MBI number, patients risk delayed access to care, while the admin process to sort it out can be stressful, especially for already-vulnerable senior populations.
For providers, the extra work and delayed reimbursements are particularly unwelcome when COVID-19 is already putting pressure on services and squeezing revenue. Unprecedented intake conditions where staff and patients are trying to limit face-to-face contact makes it difficult to complete the usual coverage checks. As a result, providers are missing revenue opportunities they cannot afford, while incurring additional downstream costs when collections are delayed.
Experian Health clients are optimizing Coverage Discovery to speed things up.
Case study: how one healthcare provider is finding missing Medicare coverage faster
For example, the southeast division of a national health care system, with 1700+ beds and $1.6B in revenue, needed better ways to find MBIs when Health Insurance Claim Numbers (HICNs) were phased out. Assisting Medicare patients with tracking down their MBIs was time-consuming and error-prone. They came to Experian Health to find a more efficient way to check Medicare coverage.
Jason Considine, Experian Health's Senior Vice President for Patient Collections and Engagement, says:
"We knew we could help because we already had Medicare coverage history through our historical repository. As a test, we were given a control set of known Medicare patients without MBIs, and were charged with finding those patients' MBIs and Medicare coverage."
Experian Health's Coverage Discovery tool was used to batch-process the control set. This took less than a day, as the tool scans more than one million accounts daily, using historical and demographic data, synthesized with multiple proprietary data sources, to find unknown or forgotten coverage. In this case, the resulting data was collated via batch files, but could be integrated with other coverage and collections tools, such as eCareNext, which automates the more repetitive and hands-on pre-registration tasks.
Coverage Discovery found 60% of the Medicare coverages with MBIs, plus additional coverages. This enabled the provider to file claims that would otherwise have been nearly impossible and very time consuming.
The provider's next steps will be to integrate Coverage Discovery with eCareNext, and roll it out to more of sites in the system.
Could Coverage Discovery help your organization find missing MBIs?
Capturing better insights into productivity, financial results, and staff workflows is always valuable. But in the current crisis, tool that maximize reimbursement and automating the tasks that take up staff time is essential.
Through our historical data repository, Experian Health's Coverage Discovery already contains many patient MBIs – and it's continually updated. We can help you search for Medicare coverage and make sure your clients find their MBIs, easing pressure off your revenue cycle management teams during this extremely challenging time.
Request a review of Coverage Discovery and improve your coverage and collections processes.