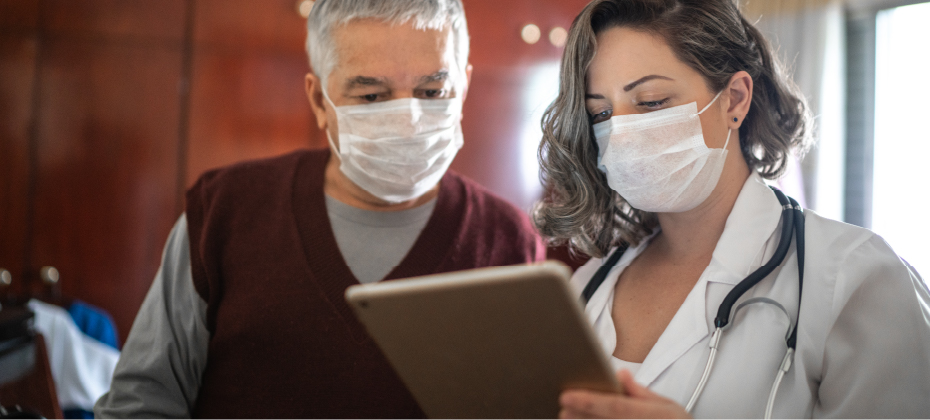 There's a phenomenon in online product reviews where the customer seems to love their purchase, yet gives it only one or two stars. Why do they do this? Poor customer service: the item was delivered late, questions went unanswered, or payment processing was disorganized. When the consumer experience falls below expectations, the brand suffers – no matter how good the product.
The same thing happens in healthcare. The clinical care may be outstanding, but if the patient finds billing frustrating or confusing, it's those feelings they'll associate with the overall experience. Many healthcare providers suffer reputational damage because the patient financial experience fails to match high quality clinical care.
This is especially true for patients who find themselves without coverage and in need of financial assistance, which is often an extremely stressful process. And with unemployment levels soaring as a result of the coronavirus pandemic, it's likely more Americans will need to explore eligibility for charitable support. Finding smarter, speedier and scalable ways to check charity care eligibility is even more important.
Using automation for faster charity care checks
Automation may be the answer. With a system that runs checks quickly and easily against vast databases of up-to-the-minute records, providers can discover a patient's propensity to pay before treatment is even carried out. Clarity from the outset ensures the patient is put on the right payment pathway and lays the groundwork for a positive patient financial experience.
Caye Mauney, Patient Access Director for Palo Pinto General Hospital, tells us how her organization used data-driven financial clearance checks to improve the patient financial experience and reduce bad debt:
Speeding up checks for earlier eligibility decisions
Prior to using automation, Palo Pinto General used a time-consuming and labor-intensive paper-based process to determine a patient's eligibility for charity assistance. But with automated screening prior to or at the point of service, the hospital can now verify whether patients qualify for charitable assistance within three seconds, and quickly connect them to the right program. For those with a self-pay amount, a Healthcare Financial Risk Score can be calculated using historical payments information and credit history, to help determine the optimal payment plan.
Mauney says: "All the information we need is now at our fingertips. The patient no longer needs to bring in check stubs or go back to a former employer to ask for information. It's been a game changer."
Creating a personalized patient experience
At Palo Pinto, staff wanted to make sure that patients were taken care of not only medically, but financially too. Just as each patient needs medical care tailored to their individual needs, so too should their financial accounts be handled on a case by case basis.
With custom payment plans based on an individual's unique financial situation, the payment process can be transformed into an experience that patients no longer dread or avoid.
Automated patient clearance checks draw on multiple sources of data and run analytics to quickly determine the best option for each patient. It can also generate scripts for patient advocates to use, to help patients navigate the process more easily. Palo Pinto reports improvements in patient satisfaction and trust as a result of uncomplicating the patient experience in this way.
Reducing bad debt and increasing point-of-service collections
Seamlessly connecting patients to the right financial assistance program allows patients to focus on their treatment, while feeling reassured that their financial obligations will be met. For providers, swift processing means decisions are made quickly, resulting in fewer accounts receivable delays and a lower risk of uncompensated care.
At Palo Pinto General, quicker charity applications means more are being approved, and therefore not written off as bad debt – ultimately helping their bottom line.
Discover how automating checks for charity care eligibility with Patient Financial Clearance can help your organization increase productivity, improve collections and boost patient satisfaction.