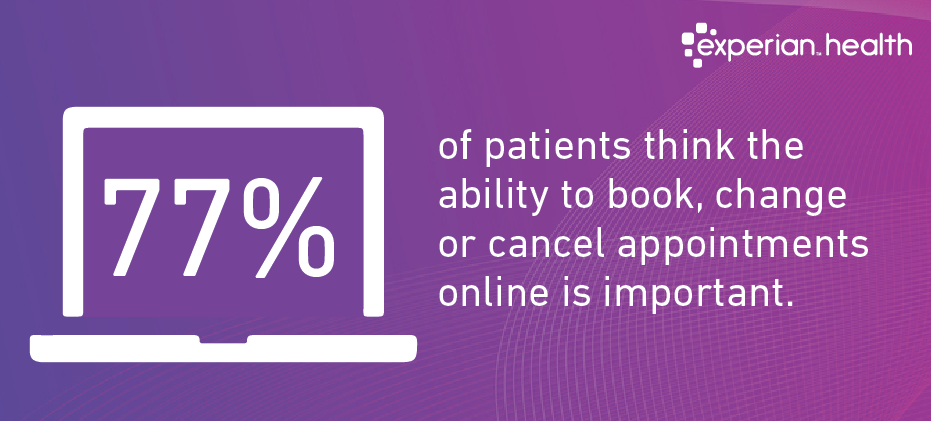 Healthcare consumerism is on the rise. Your patients no longer see themselves as passive participants in their healthcare journey—they're active consumers, who have come to expect the same frictionless experience they might find in other industries.
They have options. If they're dissatisfied with their experience, they can go back to the menu of providers and choose something different. But when patients feel supported and respected through their healthcare journey, they'll remain loyal to your organization, even becoming brand ambassadors.
Following the Medical Group Management Association's (MGMA's) Annual Meeting in New Orleans a few weeks ago, it became clear that nurturing patient loyalty remains at the top of the list for medical groups looking to stay competitive in an increasingly consumer-driven market.
For providers wanting to create an outstanding patient experience (and encourage greater patient loyalty), a good place to start is improving access to care. Win patients' hearts and minds before they've even set foot in your facility. The goal should be to leverage advances in digital technology to make it as easy as possible for patients to find physicians, access schedules, book appointments and take control of their health.
Improving patient access through digital care coordination
Medical groups should look at how they are using data and digital technology to improve the patient experience in three key areas:
Scheduling
Laying the groundwork for a positive patient experience starts with making sure the appointment process is as painless as possible.
Imagine a mother is woken during the night by her sick infant. Using a traditional scheduling model, she'd have to wait until the next day to call and schedule an appointment with the pediatrician. But if she could schedule an appointment there and then through the pediatrician's website, this would not only be more convenient and reassuring for her, it would reduce operational strain on the medical practice, who would have fewer calls to handle.
Online self-scheduling is the most convenient way for patients to both find a physician or specialist and access care, all on their own terms. By implementing online scheduling, medical groups will see higher rates of patient satisfaction and engagement and an increase in patient acquisition and retention.
Care referrals
The referral process is another common pain point for patients. For such a crucial process, it's surprisingly consumer-unfriendly. Patients struggle to connect with recommended specialists and when they do, they often can't get an appointment for weeks. Many organizations don't realize how much revenue they could be losing when frustrated patients look elsewhere for care.
With a more sophisticated referral process, providers can transform the discharge experience and ensure patients get the follow-up appointments they need—within the same network. One health system in the south east has generated tens of millions of dollars simply by booking follow-up appointments before patients even leave the facility, so they're less likely to be lost to out-of-network referrals.
Decision support
Most providers have scheduling rules that determine which patients their clinicians should see and when. What they don't always have is a way to automate the process so that patients can book online or seek a referral, while still following these scheduling criteria. The provider needs to be confident that if a patient with knee pain wants to book an appointment with an orthopedic specialist, they need to be sure they don't inadvertently choose someone who specializes in shoulder injuries or pediatrics.
The problem isn't solved by booking by phone. Securing referrals through a call center can be a cumbersome process, eroding patient trust and contributing to scheduling bottlenecks and staff dissatisfaction.
But when scheduling is digitized, providers no longer have to worry about these challenges. Automating decision-making creates a simpler process for everyone and most importantly, ensures the patient connects with the right specialist in the least amount of time.
How analytics can help you create a consumer-centric organization
For leaders considering how to create a more consumer-centric health system, re-imagining patient access should be a top priority. A tool such as Patient Schedule gives your patients a convenient and simple way to manage their appointments and follow-up, so they see the right clinician at the right time, without any of the usual hassle that comes with the scheduling process.
On the flipside, automating your patient access protocols also gives your team the intel required to increase capacity to see patients and boost revenue through better acquisition and retention. You'll be able to track how many patient visits turn into booked appointments, identify the points at which patients drop out of the process and spot bottlenecks in your scheduling. These insights could reveal endless opportunities to make simple tweaks that will give both patients and staff a smoother ride through patient access.
Data analytics mean you no longer need to be operating blind when it comes to unblocking the bottlenecks in patient access. You'll know exactly where to focus your efforts to improve the experience for your patients and grow your competitive advantage at the same time.