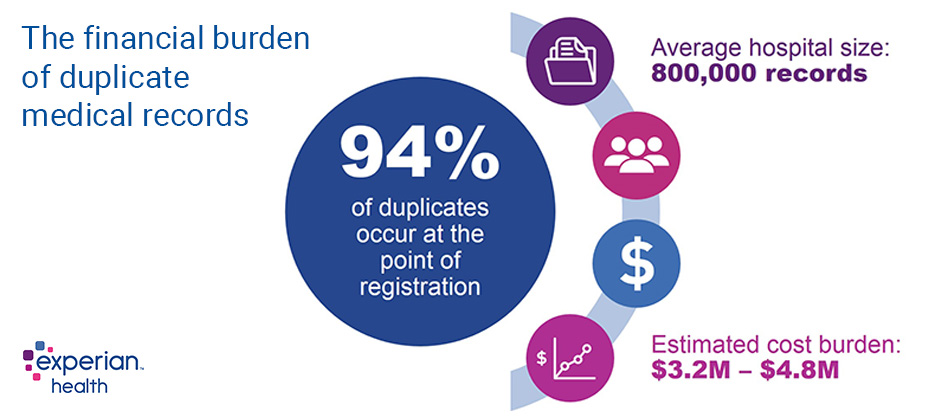 This week, Experian Health is a proud partner of National Health IT Week. U.S. National Health IT Week is a nationwide awareness week focused on catalyzing actionable change within the U.S. health system through the application of information and technology.
Comprehensive healthcare reform is not possible without system-wide adoption of health information technology, which improves the quality of healthcare delivery, increases patient safety, decreases medical errors, and strengthens the interaction between patients and healthcare providers.
Initiated in 2006 by the Healthcare Information and Management Systems Society (HIMSS), National Health IT Week has emerged as a landmark occasion for using health IT as part of the overall solution to improve America's healthcare as a bipartisan, federally led, market driven initiative.
While the healthcare industry has transformed in the last decade as health organizations have moved to electronic health records (EHRs), it brings us one step closer to the vision of comprehensive care coordination, but fully achieving care coordination across the vast health enterprise is still a long way ahead.
While a recent American Hospital Association (AHA) survey showed that nearly all reported hospitals (96 percent) possessed certified EHR technology in 2015, the Office of the National Coordinator for Health Information Technology reports that there is very little coordination of patient data across the healthcare ecosystem. Much of this disconnect begins with the inability to transfer data in a secure manner that will match, manage and protect patient identities across enterprises.
"As hospitals must now deal with hundreds of thousands of electronic patient records, spanning multiple systems and departments, the traditional technologies to managing patient information are no longer sufficient," says Karly Rowe, Vice President of New Product Development, Identity and Care Management Products for Experian Health. "Leveraging sophisticated matching technology and outside data sources, can improve patient identification and prevent duplicate or overlapping records which result in inappropriate care, redundant tests, and medical errors – as well as make data accuracy higher for clinical, administrative, and quality improvement decision purposes."
To solve the industry problem of matching, matching and protecting patient identities across the healthcare ecosystem, we must start by creating a universal patient identifier (UPI) to make patient data truly interoperable. For example, one of the biggest challenges in managing patient data begins when patients move, change names, or switch doctors and their EHR doesn't follow them. They have to start over, trying to recall events and dates in their medical history with a new doctor, who is tasked with providing care without the detailed insight into the patient's medical record. But if that same patient had a universal identifier that allowed healthcare providers to communicate with another healthcare provider about a patient, the new provider would know all the ins and outs of that patient's history, leading to a more holistic approach to care and higher patient satisfaction.
Simply put, a UPI can be thought of as a mechanism to link all patient information and associate it with the right individual based on patient data. This is similar to how credit bureaus link an individual's credit history to the right individual to ensure accurate reporting. Using a similar model, patient data — and supporting patient demographic data — can be used for the common good to improve patient safety, increase quality of care and reduce mistaken identity risks. The benefits of a UPI extend across the entire healthcare system as well, as it improves the quality of patient identities, which can have duplicate, overlapping and incomplete records. Additionally, a UPI can help eliminate incorrect medical treatments; deliver current and accurate patient data; and prevent identity fraud, HIPAA breaches and incidental disclosures of protected health information (PHI). Ultimately, this will build patient trust through increased visibility and record accuracy.
Knowing that preventable medical errors, many of which are the result of incorrect patient identification, are the third leading cause of death in the United States. The creation of a UPI will allow the healthcare industry to facilitate accurate information exchange to stop problems before they start. For example, if a patient shows up to fill a prescription and is mistaken for another patient with the same name and given the wrong prescription, there could be fatal interactions with other medications that patient is taking.
The National Council for Prescription Drug Programs (NCPDP) has already started using this technology to establish national patient safety identifiers. A national patient safety identifier, or UPI, is a vendor-neutral, cost-effective solution that will link patient data at scale efficiently and accurately to improve patient safety and care coordination.
Identity management is a critical, underlying component to every interaction, and healthcare is no exception. To fully achieve the goal of comprehensive care coordination, creating a UPI to help match, manage and protect patient data is the first step in achieving the interoperability of patient data.
Participate in National Health IT Week's Virtual March and help catalyze actionable change within the U.S. health system through the effective use of health IT.