How to Make Smarter Money Decisions w/ Carl Richards @BehaviorGap

Join our #CreditChat on Twitter and YouTube every Wednesday at 3 p.m. ET.
This week, we kicked off Financial Literacy Month with an inspiring chat with New York Times columnist Carl Richards. We discussed his new book The One-Page Financial Plan – and learned steps we can take toward making smarter money decisions.
Our video panel included: Carl Richards – Author & Founder of BehaviorGap.com, Rod Griffin – Director of Public Education at Experian, and Mike Delgado – Social Media Community Manager at Experian.
You can watch the complete video chat with Carl Richards in the video posted above, and you can view a Storified version of today's tweetchat below.
If you have ideas for future topics and guests, please tweet @MikeDelgado.
Questions We Discussed:
Q1: Why is it easy to make irrational decisions when it comes to money?
Q2: Why does emotion play a big role in how we think about/use money?
Q3: What are some common financial mistakes we make?
Q4: How should we approach fuzzy financial topics that we don't know much about (e.g. investing)?
Q5: What steps can we take to start making smarter decisions with our money?
Q6: What encouragement do you have for those who feel they've made too many money mistakes?
Q7: What are some steps to create a financial plan that matters to us?
Q8: How should we deal with the unexpected financial events in our life?
Q9: Any last minute tips to help us make smarter decisions with our money?
Featured Highlights on SlideShare:
Tweetable Tips:
Personal finance is 10% math and 90% emotion. If we grasp that, we can make more rational decisions.
[Retweet]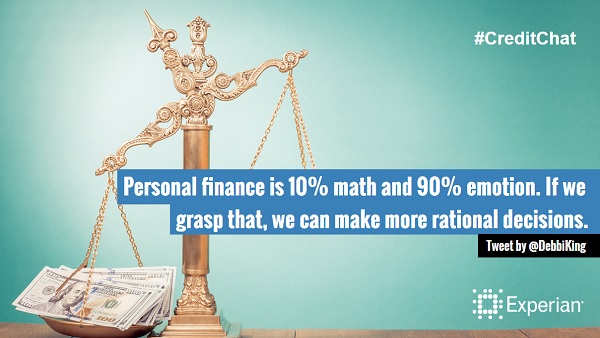 We often have a hard time separating "need" from "want" – knowing the difference can promote better financial habits.
[Retweet]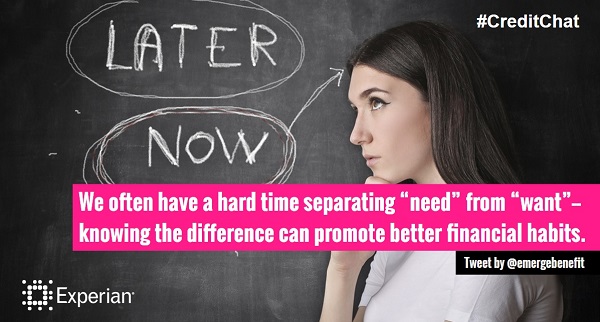 A lot of emotions about money stem from belief systems that are passed down to us or that we picked up from others.
[Retweet]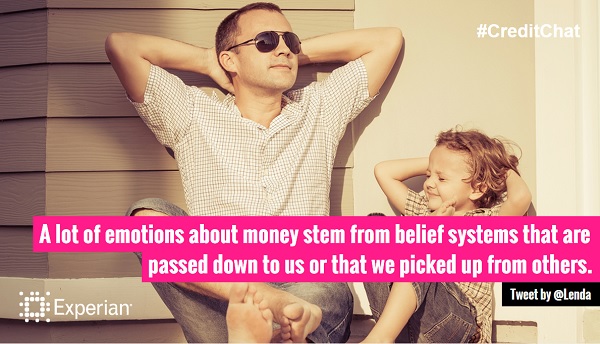 Overspending, relying on credit cards and making minimum payments = huge financial mistakes that keep you in the debt cycle.
[Retweet]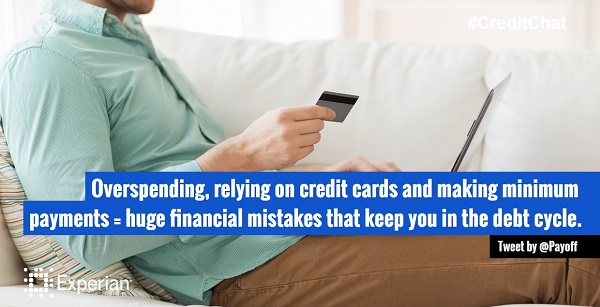 Any time I feel anxiety about a financial topic, I find that research helps me tend to my worries. Knowledge is empowering.
[Retweet]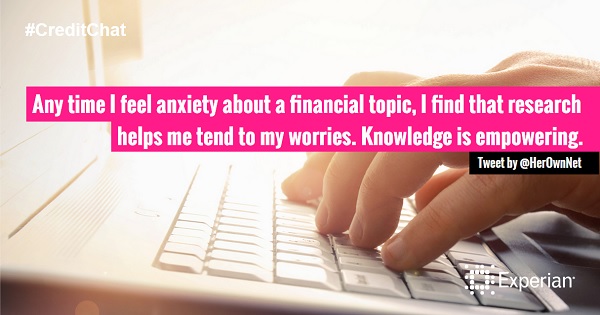 It's never too late to get on the right track!
[Retweet]

Here is the complete #CreditChat Storified:
Recent Chats on YouTube & Twitter