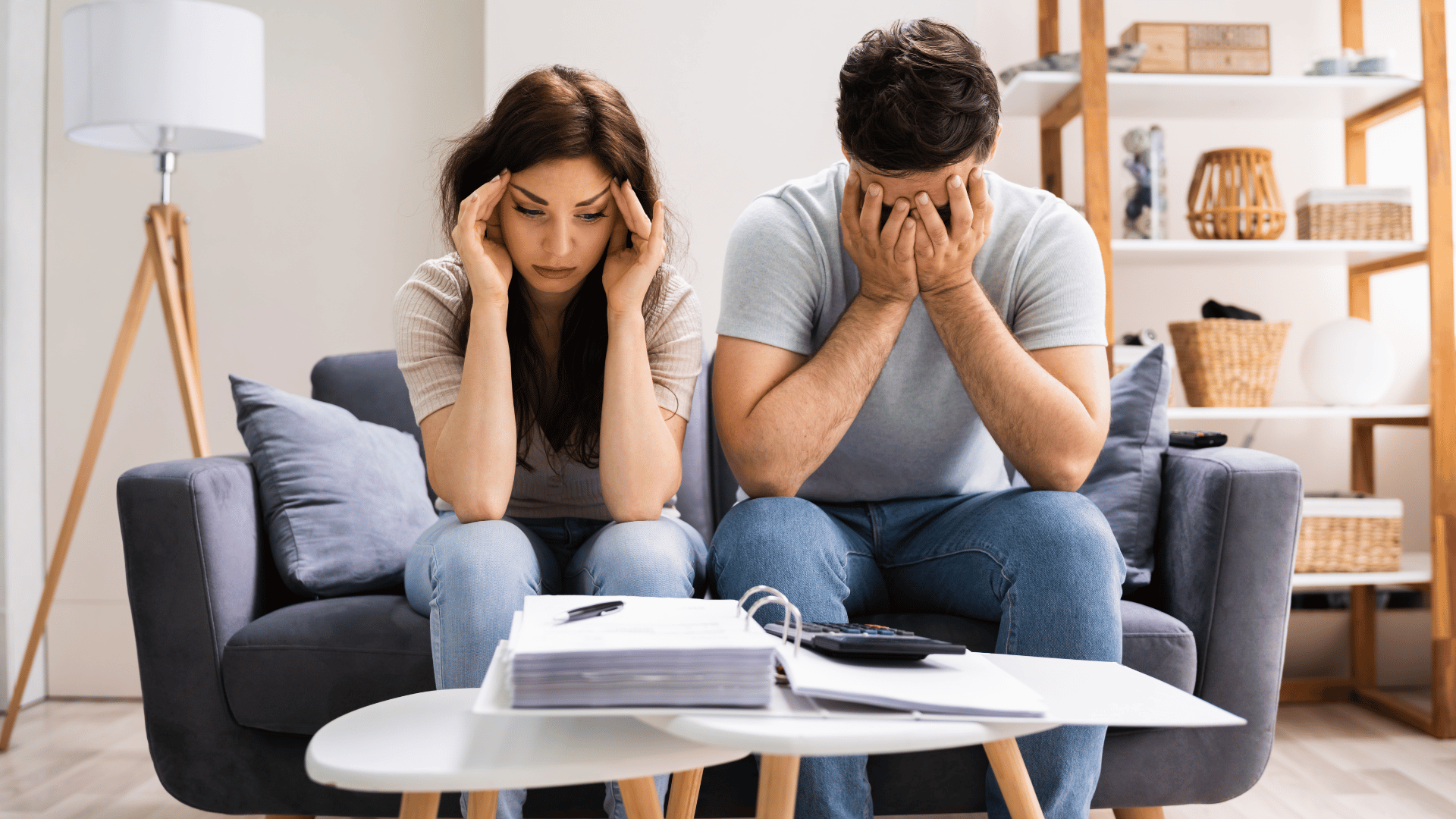 In a world where financial stress affects the majority of adults, it's easy to feel overwhelmed and isolated. The good news? You're not alone, and there's a way out.
Why it matters: Our recent research sheds light on the prevalence of financial stress among U.S. adults. Nearly 70% of adults feel they have suffered or are currently suffering from financial trauma. This research highlights the urgent need for increased financial education and planning.
In addition to job loss, financial fallout from the pandemic, or other economic challenges, a lack of discussion about money growing up and limited access to trustworthy information about finances may be two factors contributing to financial stress:
More than half (51%) stated their family rarely or never spoke about finances.
This lack of discussion left 43% of those who rarely or never spoke about finances growing up feeling like they never learned about financial planning and 42% stating they never learned to use credit or build their credit scores.
37% of adults are unaware of where to access trustworthy information about financial literacy.
So, how can we alleviate financial stress?  
While reducing financial stress will take a multi-faceted approach and will, in many ways, depend on a consumer's unique financial situation, our survey revealed a common theme: more education would help consumers feel better about their financial situation.
A majority (55%) said access to more financial education would help alleviate their financial stressors.
In addition, 45% believe establishing a more concrete financial plan for their future would reduce their financial anxieties.
Experian's free tools and resources
Education is central to our mission and we are committed to connecting consumers with tools and financial resources to live more financially empowered lives.
If you're battling financial stress, seeking financial education or working on building a financial plan for your future, here are a few ways we can help:
Industry collaboration is key
The onus to overcome financial challenges and stress does not fall solely on consumers. As a financial services community, we have a responsibility to make financial education materials available to consumers. Each of us holds a different piece of the puzzle.
For instance, we've long partnered with organizations dedicated to helping consumers navigate and overcome financial challenges, including the National Foundation for Credit Counseling (NFCC).
The NFCC has personalized resources available to help consumers, including 1:1 credit counseling. Consumers can receive one-on-one support from one of over 1,200 certified financial counselors at 250 locations across the U.S. to establish debt relief plans through the NFCC by visiting: https://www.nfcc.org/
By fostering collaboration among various stakeholders, including nonprofits, community leaders, credit bureaus, and other financial institutions, consumers can gain a comprehensive understanding of the different components of the financial system.
Additional key findings include: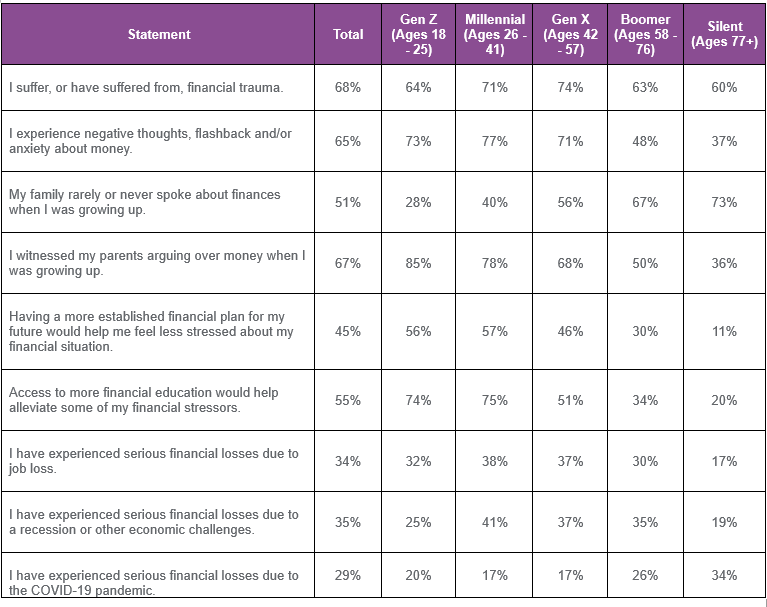 Methodology
Experian commissioned Atomik Research to conduct an online survey of 2,001 adults throughout the United States. Researchers controlled for demographic variables such as gender, age, geographic region, race and ethnicity in order to achieve similar demographic characteristics reported in the U.S. census.
The margin of error of the overall sample is +/-2 percentage points with a confidence level of 95 percent. Fieldwork took place between August 22 and August 28, 2023. Atomik Research is a creative market research agency. 
---
1 Credit score is calculated based on FICO® Score 8 model, unless otherwise noted. In addition to the FICO® Score 8, we may offer and provide other base or industry-specific FICO® Scores (such as FICO® Auto Scores and FICO® Bankcard Scores). Your lender or insurer may use a different FICO® Score than FICO® Score 8 or such other base or industry-specific FICO® Score (if available), or another type of credit score altogether. Learn more.
2 Results will vary. Not all payments are boost-eligible. Some users may not receive an improved score or approval odds. Not all lenders use Experian credit files, and not all lenders use scores impacted by Experian Boost®. Learn more.
3 The Experian Smart Money Debit Card™ is issued by Community Federal Savings Bank (CFSB), pursuant to a license from Mastercard International. Banking services provided by CFSB, Member FDIC. Experian is a Program Manager, not a bank.