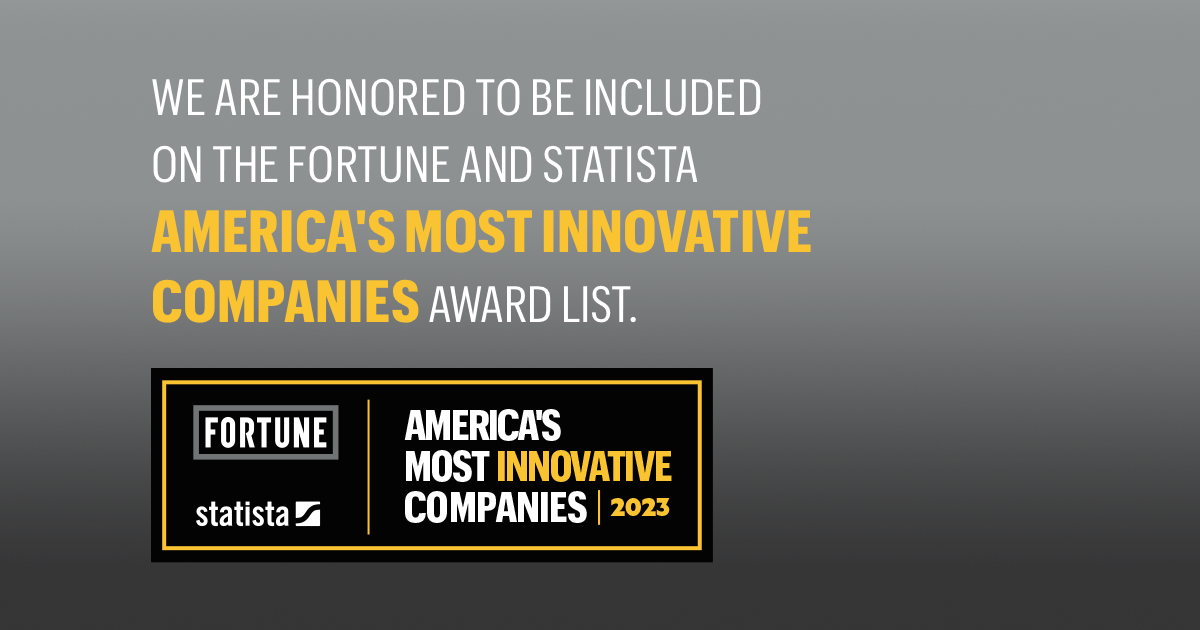 Our people play a vital role in innovating new ways to better serve our customers, developing new technologies that advance inclusion and financial growth for consumers while helping other team members along the way. Our purpose-driven culture is clearly changing the game.
Recognized by Fortune as one of America's Most Innovative Companies, we're pioneering innovations to help consumers navigate the complicated road to financial freedom.
First, there's Experian Boost™, our innovative product that allows people to improve credit scores by adding payment records to their profiles of previously untracked expenses such as utilities, mobile phone payments and streaming services. And now we've created a way to get rent payment histories into credit reports as well.
We also changed the game with our new Experian Go™ product that enables those with no credit history to create a credit report. This program opens the front door to the financial ecosystem for millions of consumers by helping them establish their financial identity and move from credit invisible to scoreable.
These products are just a few examples of how our company culture embraces change and enables us to innovate. We focus on problems that need to be solved and put the energy and resources behind developing solutions that solve them.
And the industry recognition continues, which represents a validation of the culture of innovation we've built, with feedback coming from our employees, customers, and other industry experts. 
Other wins include:
The 2023 BIG Innovation Awards that recognized the company for delivering innovative products, such as Experian Go™, that help consumers thrive financially
Experian Boost™ was selected for Fast Company's 2022 World Changing Ideas Awards. 
We were named a Great Place to Work's Best Workplaces for Parents in 2022 and Top 30 Employer for Working Families in 2022.
These are merely steps in our journey. Stay tuned for what's next.