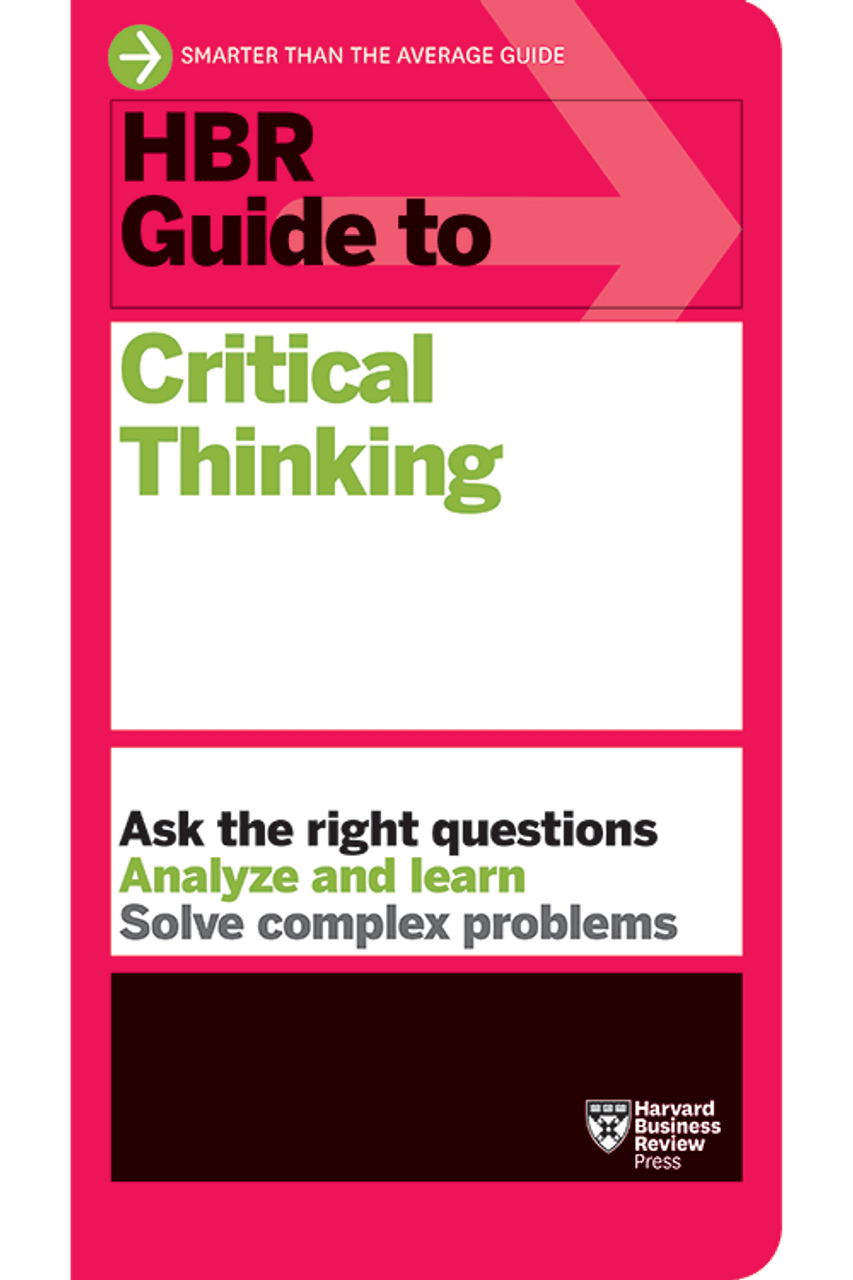 Experian's culture of innovation continues to be a remarkable differentiator for our people, products and solutions. Our innovation is driven by the confluence of data with creative, critical thinking that enables each worker and the company as a whole to tackle complex problems.
Our capability to collect, analyze and employ data lies at the very heart of our business at Experian. We go to extraordinary lengths to ensure that our sources, models, and processes are unimpeachable.
Given Experian's decades-long background in curating massive amounts of data, knowing the proper questions to ask regarding how to collect, analyze, and manage data is vital.
Answering those questions lies at the heart of an article that recently appeared in the HBR (Harvard Business Review) Guide to Critical Thinking book to help business leaders navigate their most challenging issues. The article highlights Experian Boost and our work in the cloud as key innovations that help our customers, and poses four critical questions that businesses must ask themselves about their use of data to ensure positive outcomes:
1. How was the data sourced?
The quality and care with which data is collected varies widely. Poor-quality data, or data used in the wrong context, can actually be worse than no data at all. Managers shouldn't just assume their data is accurate and of good quality. Auditing data transactions is becoming as common as auditing financial transactions.
2. How was the data analyzed?
Even when data is accurate and well maintained, the quality of analytic models can vary widely. Errors and lapses are relatively common and can lead to serious consequences. At Experian, we constantly scrutinize our models to ensure they achieve their specific objectives and their output reflects the real world.
3. What doesn't the data tell us?
Data models are a lot like humans: they tend to base judgments on the most readily available information — sometimes, the data you don't have can affect decision making as much as the data you possess. And human designers often pass it on to automated systems.
In the article, Experian Boost is cited as an example of adding key data to a credit history to help "thin-file" consumers raise their scores to help qualify them to buy a car, rent an apartment, or get a credit card.
4. How can we gain full advantage from the data? For example, by using it to redesign products, services or business models.
Companies have learned how data can help run business more efficiently by automating processes, predicting when machines need maintenance, and improving customer service.
Real opportunities come when data enables a company to completely re-imagine its business. We've leveraged the cloud to shift from only delivering processed data in credit reports to a service that gives our customers near real-time access to far more granular data. That may seem like a subtle transition, but it's become one of the fastest-growing parts of Experian's business.
Check out the full article, "Data-Driven Decisions Start with These 4 Questions," written by Eric Haller, Executive Vice President and General Manager, Identity, Fraud & DataLabs at Experian, and Greg Satell, an international keynote speaker, adviser and bestselling author.