Bloor Research recently named Experian a Champion in the latest Data Quality Market Update 2022. Bloor's Market Update specifically provides individuals with a technology update and ranking of vendors based on their products and progress in the market. Experian was the only vendor placed in the Champion category.
Data quality is the foundation for any data-driven organization. However, many organizations still struggle to achieve the needed quality data necessary to feed critical initiatives. In our most recent research report, we discovered that 85% of businesses believe poor quality contact data for customers negatively impacts their operational processes and efficiency.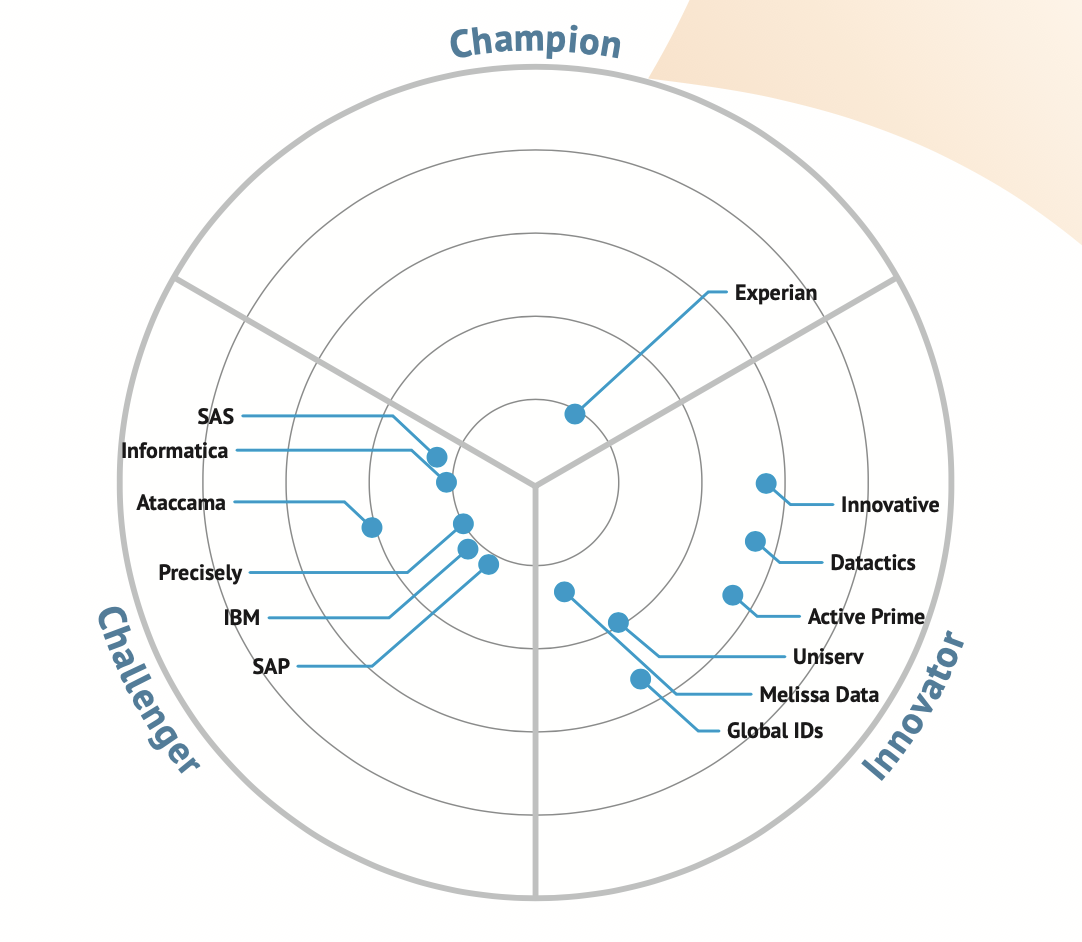 To solve these challenges, data quality solutions continue to evolve. Leveraging trustworthy data equips organizations with the power to make their data actionable and fit for a purpose. Our research also showed:
89% say that implementing data quality best practices has improved their business agility 
87% believe that data quality is fundamental to the core of business operations 
91% say investing in data quality has positively impacted business growth 
In effect, this empowers business leaders to make better and faster decisions when outlining key operational strategies and initiatives. Since three quarters of businesses who have improved their data quality in the last year say they have exceeded their goals in some manner, we find that organizations that emphasize data maturity are more likely to experience success.
Experian has a long history in the data quality space, starting with our address validation solutions. However, as data usage has evolved, so have our solutions. We incorporate cutting edge technology paired with an easy-to-use interface that allows individuals at all levels of the business to better understand the quality of their data and improve this important asset. A high degree of automation and precision will be required as businesses tackle today's challenges related to data quality.
At Experian, the overarching goal is to help clients maximize their potential with the power and confidence supplied by superior quality data—the cornerstone of success in today's digital-forward realm of business operations.

Explore our data quality solutions today to find out for yourself what makes us data quality experts. Click here to start your free trial.