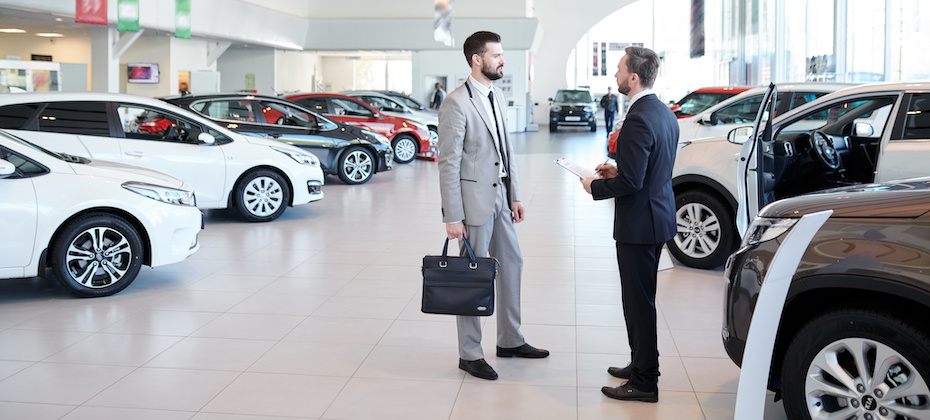 When people think about the automotive industry, data probably isn't the first thing that comes to mind. But make no mistake: data is one of the underlying currents keeping the automotive industry running.
Data answers all sorts of questions for OEMs, lenders, dealers, and consumers. And recently, with electric vehicles (EVs) growing in popularity, a new set of questions around battery health has emerged for dealers and consumers alike.
Understanding battery health is particularly crucial for dealers when assessing trade-ins, and for dealers or consumers purchasing a used EV. Oftentimes, battery health is a more informative metric than those traditionally looked to assess a vehicle, such as milage, or vehicle age. This information hasn't been readily available for dealers or consumers, until now.
To that end, Experian announced a strategic alliance with Recurrent, the battery range and analytics company, to offer Recurrent's Battery Report alongside Experian's AutoCheck® vehicle history report (VHR). The Recurrent Battery Report offers additional data and attributes on an EV's battery health that no other VHR presently offers, including current and future range estimates, climate impact, remaining battery warranty, and more.
Offering the Recurrent Battery Report with an AutoCheck vehicle report will bring a level of assurance dealers have been previously unable to attain when buying or selling used EVs, increasing transparency and easing range anxiety for consumers.
Through this alliance, we're doubling down on our commitment to helping dealers buy and sell used vehicles with confidence, and this commitment extends to used EVs, as well. The data shows that EVs have reached a tipping point, comprising more than 5% of new vehicle registrations in 2022, and growing. Dealers are going to see them come back to the showroom as trade-ins more frequently, and being able to quickly assess them, as well as sell them with transparency will be key to longevity in the market.
Experian is on the forefront and has been leading the charge in EV data, leveraging vehicle registration data to help OEMs, lenders and dealers understand where EV market share is growing the fastest, model popularity, and more. Additionally, we have EV audiences, built with our extensive marketing resources, that help dealers find the most interested potential EV buyers.
But this is just the beginning. As EVs continue to penetrate the market, Experian is committed to innovating and constantly pursuing new data sources to anticipate market needs and help inform strategic decision-making.