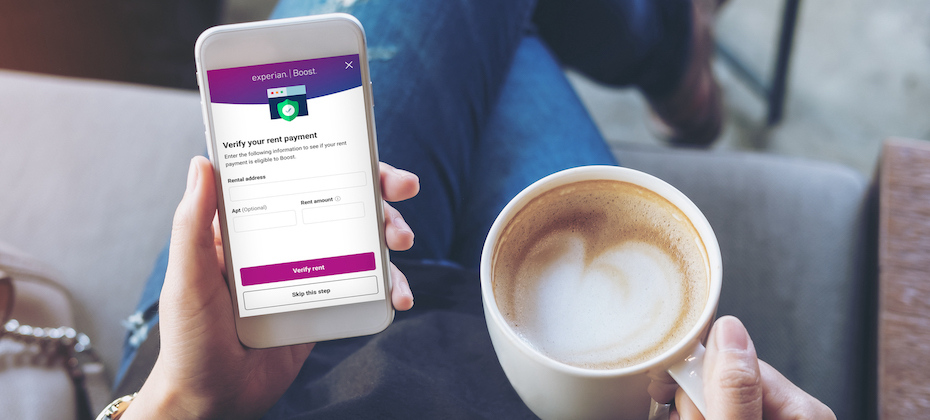 I recently came across a quote that said, "The world you see is created by what you focus on." As I look back on my last 16 years with Experian, I see a lot of truth in this. While Experian has historically been recognized as a business-to-business organization, over the last several years, we've had a transformational shift in focus that's fundamentally changed our business.
This shift has made our world look a lot different than it used to.
Today, consumers are at the center of everything we do. They're the driving force behind our innovation and growth. Every day, millions of consumers come to Experian looking for ways to improve their financial health and we've been building one of the largest global member bases.
These direct relationships put us in a unique position. We can listen to consumers to hone our focus – and we do. Just like in everyday relationships, listening builds trust and respect. It helps us understand what consumers want and allows us to innovate to meet them where they are on their financial journey.
In 2019, we heard consumers' call for more control of their data and responded with Experian Boost®[1]– a first-of-its-kind feature that allows consumers to contribute information directly to their Experian credit file. To date, we've helped 8.6 million consumers instantly improve their FICO® Scores[2] with an average increase of 13 points.
Since launch, we've continued to listen and enhance the feature to maximize the number of consumers who can benefit.
Shortly after we brought Experian Boost to market, we wanted to ensure consumers who paid their monthly telecom and utility bills from their savings or credit cards could benefit alongside those who paid these reoccurring bills through their checking account, and we did.
Against the backdrop of the COVID-19 pandemic, at a time when television streaming had skyrocketed, we wanted to ensure consumers who subscribed to video streaming services, including Netflix®, Hulu™, HBO Max™, Disney+™ and others, could use these monthly payments to build their credit histories, and we did. We regularly connect new streaming service partners to Experian Boost. Most recently, consumers who subscribe to Paramount+, Peacock, Showtime® and ESPN+ can also contribute their on-time bill payments directly to their Experian credit file through Experian Boost.
Earlier this year we introduced Experian Go™ – a free, first-of-its-kind program to help "credit invisibles," or people with no credit history, begin building credit. Within minutes, credit invisibles who enroll in the program can have an authenticated Experian credit report, tradelines and a credit history by using Experian Boost and instant access to financial offers through Experian Go. Since launch, more than 84,000 consumers have established an Experian credit report through Experian Go and become visible to potential lenders.
As a next step, today we've announced a new beta release of Experian Boost that allows consumers to contribute qualifying, "positive" residential rent payments directly to their Experian credit file.  This capability makes Experian Boost the only feature that can instantly improve a consumer's FICO® Score 8through positive rent payments at no cost.
This is the next step in our commitment to helping consumers get the credit they deserve.
With the beta release, consumers who rent from over 1,500 of some of the largest U.S.-based property management companies, and who pay their rent directly to their property management company or through platforms like AppFolio Property Management, Buildium®, Yardi® Breeze and Zillow® Rental Manager, can add qualifying positive rent payments to their Experian credit file through Experian Boost.
Based on preliminary analysis[3] highlighting the potential impact of positive residential rent payment reporting through Experian Boost, we estimate 66% of consumers will see an instant increase to their FICO® Score 8, a FICO® Score 8 improvement of nearly 10 points on average for those who receive a boost and are new to using Experian Boost.
And we're not done yet.
To ensure more renters can benefit, we'll continue to add new property management companies over time. In later phases, we'll update the feature further to add individual landlords and smaller property management companies over time.
I'm proud of what we've accomplished so far and, as we look ahead, I'm excited for the ways we can help consumers that are yet to come. With our focus on consumers and our ability to listen and innovate, I believe we've just scratched the surface in terms of our capacity to help bring financial power to all. 
---
---
[1] Results will vary. Not all payments are boost-eligible.  Some users may not receive an improved score or approval odds. Not all lenders use Experian credit files, and not all lenders use scores impacted by Experian Boost®. Learn more.
[2] Credit score calculated based on FICO® Score 8 model. Your lender or insurer may use a different FICO® Score than FICO® Score 8, or another type of credit score altogether. Learn more.
[3] Analysis completed using FICO® Score 8 with Experian data.
Experian and the Experian trademarks used herein are trademarks or registered trademarks of Experian and its affiliates. The use of any other trade name, copyright, or trademark is for identification and reference purposes only and does not imply any association with the copyright or trademark holder of their product or brand. Other product and company names mentioned herein are the property of their respective owners. Licenses and Disclosures.