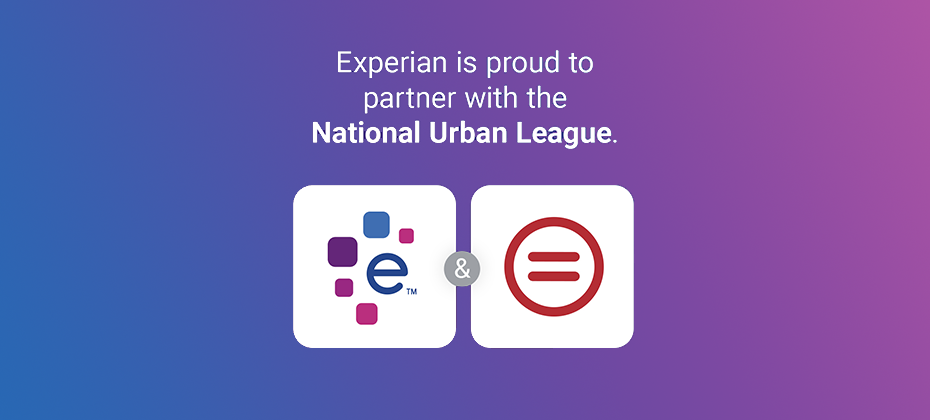 The historic civil rights organization, the National Urban League, kicked off its first-ever virtual national convention recently, and Craig Boundy, Chief Executive Officer of Experian North America had the honor of joining them. National Urban League President and CEO Marc Morial and Craig announced our new partnership that will support financial inclusion and credit education.
During the announcement, Marc mentioned one of the key findings of the Urban League's 2021 State of Black America – The New Normal: close to 17 percent of Black households lacked basic financial services, compared with three percent of white households in 2017, the last year for which FDIC statistics are available. He characterized this as a "disastrous and disproportionate impact of the COVID pandemic on the economic stability of African American communities."
We believe working together will make a big difference in the lives of underserved consumers. As part of our United for Financial Health program, Experian is providing National Urban League members access to credit education tools and services like consumer credit reports and Experian Boost™, as well as resources for small businesses.
As Craig mentioned in his remarks, "at the heart of this partnership is knowledge: when you understand financial services, you come to understand the financial system. You can take steps to create and improve a relationship with financial service providers. That can make a huge difference today, and for future generations."
This partnership is just the start of our relationship with the National Urban League, and we look forward to working together towards closing the wealth gap and empowering consumers to achieve their life's goals.