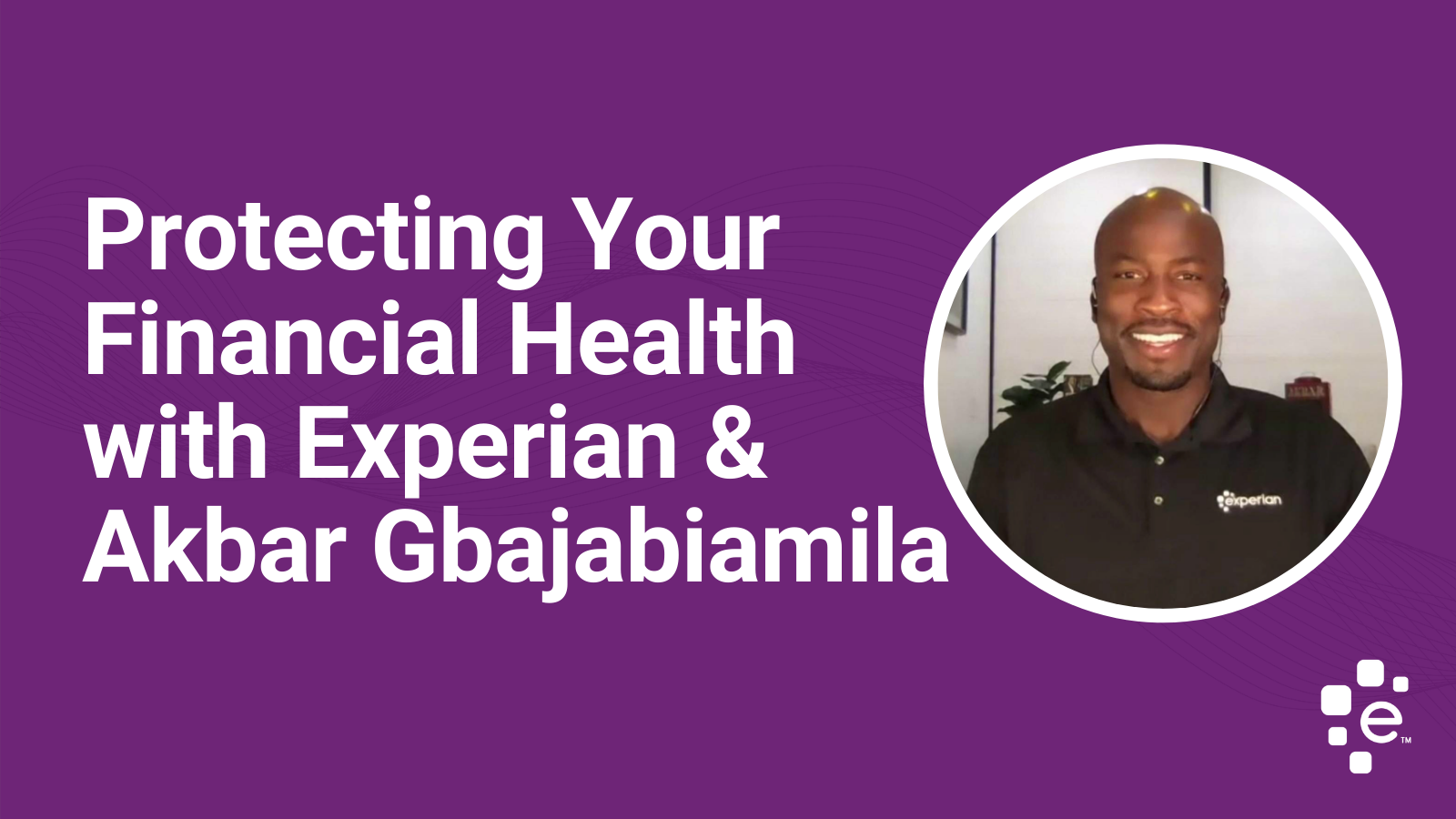 At Experian, we are committed to educating consumers about how to manage their credit histories and protect their financial health. At the same time, we know the COVID-19 pandemic has created a difficult economic reality for millions of Americans. In response, many people have questions about how to protect themselves financially, including their credit histories and scores.
To address these questions, we partnered with pro football legend and American Ninja Warrior host Akbar Gbajabiamila to educate consumers across the country about steps they can take to protect their financial health and their credit standing. Gbajabiamila, author of "Everyone Can be a Ninja," is passionate about helping people develop a financial game plan and he understands having a good credit history is a key component of good financial health.
These interviews provided a platform for Gbajabiamila to share the four-point financial fitness game plan consumers can use protect and improve their financial health during the pandemic, including:
Contacting your lenders as soon as possible if you think you may miss a payment. Many lenders provide emergency support, which can help protect your credit standing.
Getting credit for paying cable, satellite, internet, Netflix and utility bills on time with Experian Boost
Exploring balance transfer options or other introductory credit offers through Experian Credit Match
Checking your credit report regularly. It's free once a week at AnnualCreditReport.com.
Tune in to Gbajabiamila's interview with NBC Washington and hear his message to consumers in the videos below.
For more credit education resources and tools: