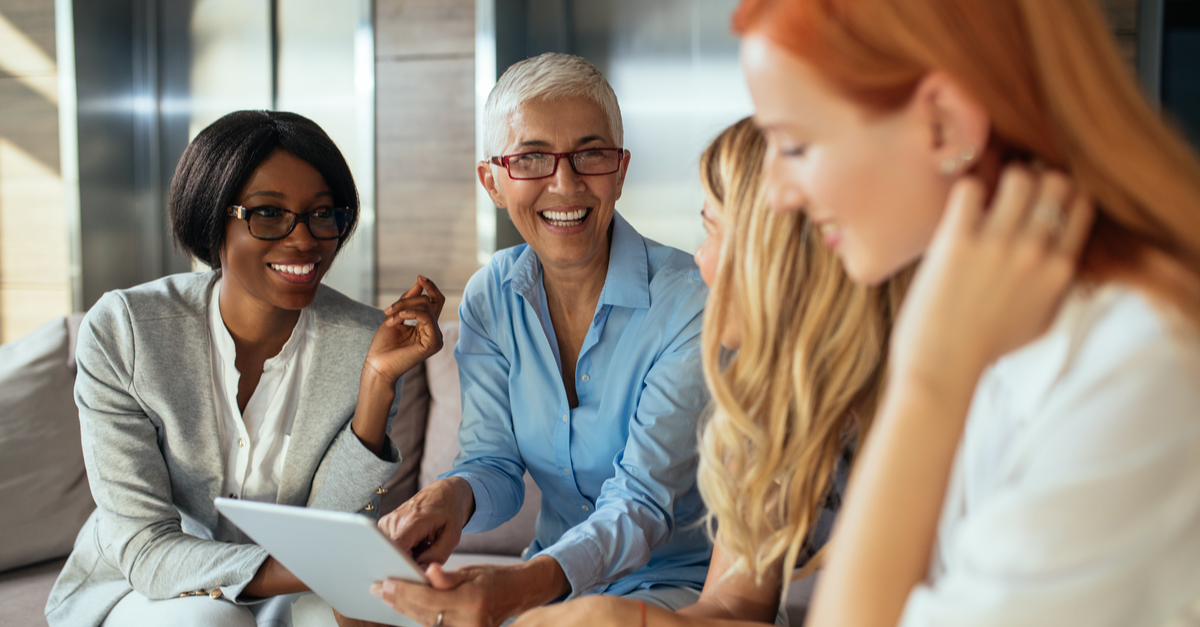 Having a diverse workforce is vital to help us innovate and deliver on the needs of our increasingly diverse clients and consumers. Over the years, we've made some great progress, but there's so much more we can do and it's going to take the collective effort of all of us to continue to move the needle.
That's why we're gearing up to celebrate International Women's Day (IWD). It's a day celebrated in many countries around the world to recognize the achievements of women and drive equality among men and women.
At Experian, IWD activities are extending throughout the month of March.
Have a look at what's going on around the world as Experian celebrates this important day:
Asia Pacific
The Asia Pacific region is hosting a range of activities across our offices in March, which will include round-table and speaker events as well as an opportunity to network and pledge their support for IWD.
EMEA and UK&I
EMEA and UK&I are joining together for IWD to support and celebrate diversity and inclusion. The week started with a video of employees from both regions reflecting on what diverse teams bring to our business. Employees will also be invited to a variety of events to engage and network with inspirational women and hear stories from our leaders on what diversity means to them personally.
Latin America
Throughout the month of March, Latin America has been running a campaign to share stories of achievements in their region and raise awareness about breast cancer prevention and other diseases more common in women. On IWD, there will be a panel of women leaders who will address issues such as the social inclusion of women in the region, women's participation in the labor market, Experian's commitment to female leadership and the importance of a work/life
In Brazil, IWD is kicking off with a presentation by members of the United Nations to present their 50-50 Gender Equality program (which aims to eliminate gender inequalities by 2030) and how they are working with companies around the world to achieve this vision. Employees will have an opportunity to hear from leaders in our business about diversity and inclusion plans for the region, and listen to a panel of external speakers discuss diversity challenges and career development.
North America
Our employees in North America will be kicking off the week with celebrations across their ITS' 13 offices in the region. Each office will have daily activities throughout the week, and all employees – including virtual and those based in smaller offices – will be invited to attend webinars focused on Diversity and Inclusion topics. On IWD, there will be panel discussions with senior leaders who will speak on various career development topics. To close out the week, there will be a special Book Club discussion on March 9.
We will continue to update this blog post all week with pictures and other ways we're celebrating IWD. Bookmark this page and come back.