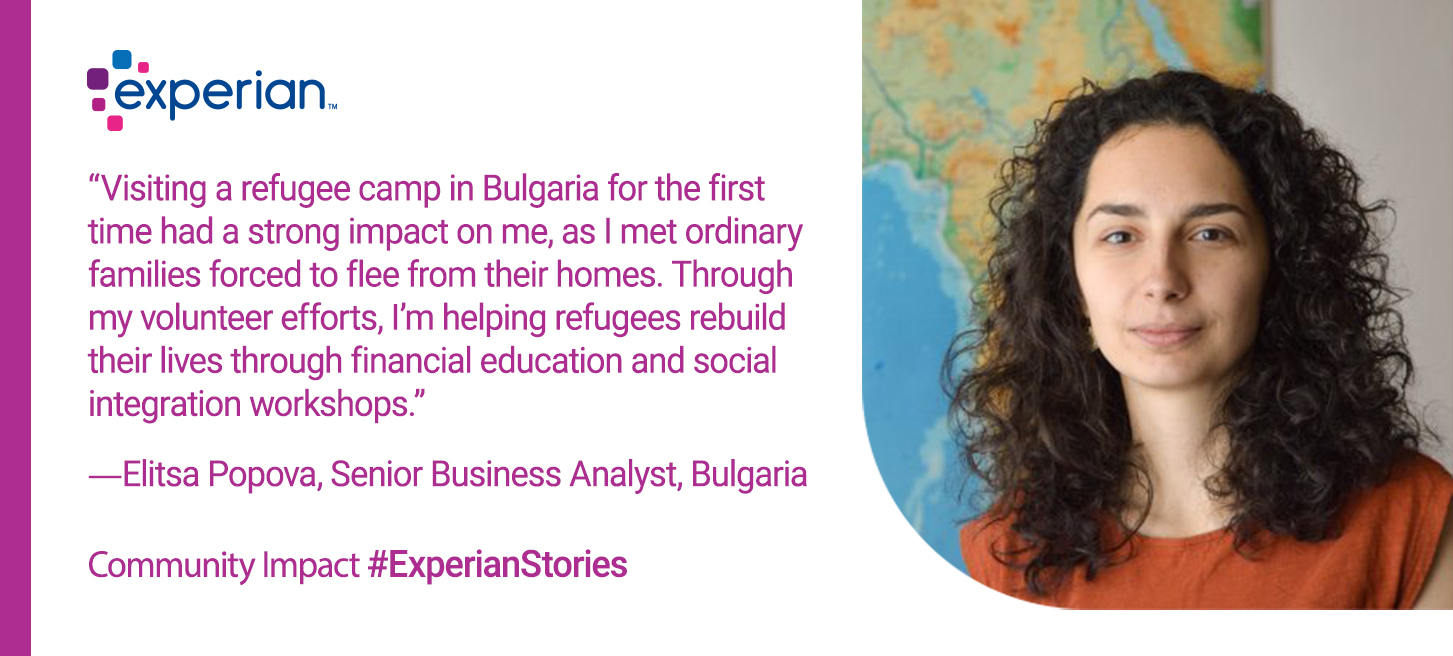 I am a Senior Business Analyst in Experian's office in Bulgaria.
When refugee camps in my country first began filling up with Syrian refugees, I went to help as a volunteer. Since Experian had helped with similar initiatives for those in poverty in Bulgaria, I thought it would be a good idea to volunteer so I could inform other Experian employees of ways they could volunteer in the future. And now I can see that happening, as Experian is about to embark on a new volunteer project as a result.
When I first stepped into the refugee camp as part of my own volunteer efforts, it was evening and nearly winter. I came with two volunteers, each carrying bags of clothes and food. No one can really prepare you for the conditions you witness in the camp, and they're difficult to describe, too. Families had staked claims in small spaces by hanging up curtains, and while some families had the luxury of a bed made from a basic mattress, most people slept on the ground.
As I made my way through the camp, I met a family of 12, including a small baby. I was overwhelmed by the welcome they gave me as they invited me to stay and talk with them. A few of them spoke some English, but the rest just wanted to communicate to me in whatever way they could. They graciously prepared me a dinner in traditional Syrian style — couscous, with vegetables and sauces. The meal was like a small celebration for them. They were delighted to even have my attention. Before I left, they sang me a traditional Syrian song that brought tears to my eyes.
These people were a normal family — just like mine. They may be from a different country, speak a different language and have different cultural traditions, but I felt a strong sense of kinship to them. My experience grew in me a desire to do more for refugees coming to our country and bring more people along to help.
I decided to apply for funding for Experian to work alongside the Refugee Project in a joint initiative to make a bigger, long-term impact on these people. This funding would give other Experian employees a chance to volunteer and provide refugees with the supplies they need. Additionally, Experian is in the process of organizing workshops for families who wish to stay in Bulgaria. These workshops will provide financial education to help them open a bank account, learn how our financial system works and give them the financial information they need to rebuild their lives.
It means a lot to me to see what a difference we're making and how we're changing lives. I love knowing our work is helping people find a place to live, get a job and start their own business, as well as introducing Syrians to our local culture and customs.
Read more #ExperianStories from our colleagues around the world.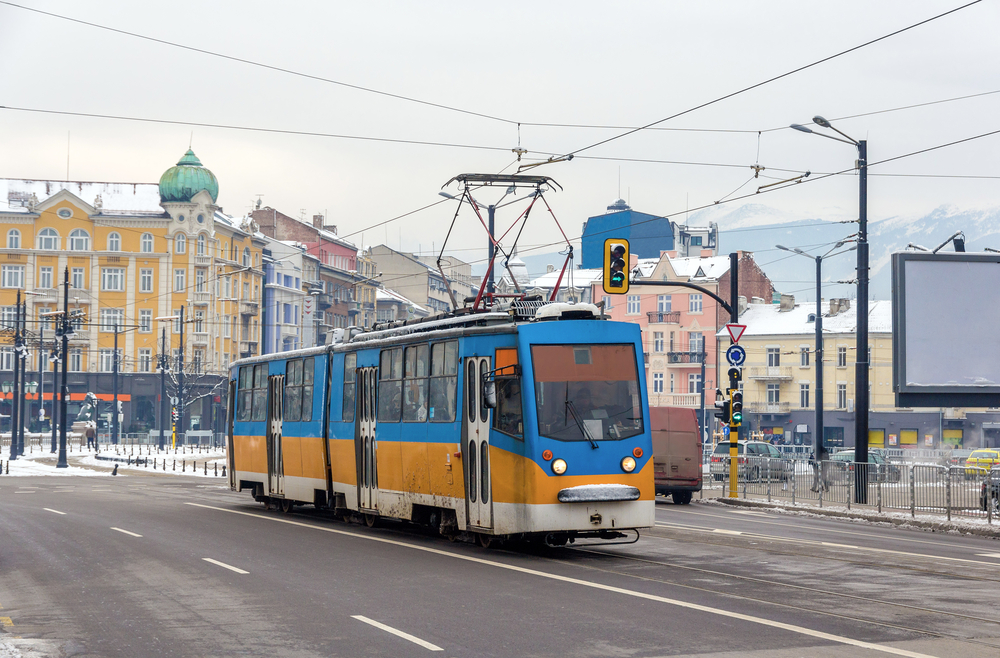 Photo: Tram in Sofia, Bulgaria