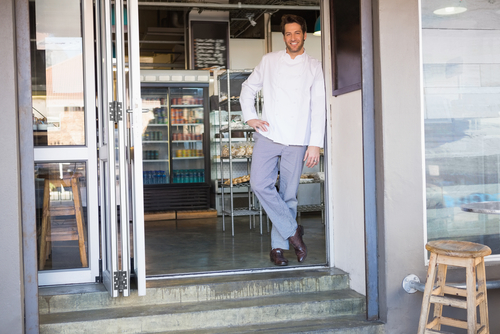 If you were to survey American consumers whether or not they would like to be their own boss and successfully run their own business, I would imagine that a good majority would probably say yes. There is something empowering about the thought of setting your own hours and controlling your own destiny, but many people don't actually take the steps to make that dream a reality.
However, during the height of the recession and shortly thereafter, many consumers were forced to take the plunge and start their own business as a way to generate a source of income. As a result, entrepreneurism skyrocketed. While some struggled, others succeeded. But how have entrepreneurs fared in the post-recessionary period?
As a way to better understand the start-up environment post-recession, Experian conducted an analysis on small business start-up trends from 2010-2014. Interestingly, the number of startups has decreased nearly 45 percent since 2010 – most likely due to a slowdown following the influx of businesses started during the recession. That said, the trend has become somewhat stable over the past few years. While the drop in the number of start-ups may appear discouraging, it isn't necessarily a cause for concern.
As we see employment rates trek higher, and the Gross Domestic Product climb, we've been able to experience an improved economy. This also means that fewer consumers feel the need to startup new businesses out of necessity.
Furthermore, we've also seen that the start-ups that opened in 2010 have grown in size by nearly 29 percent, or added 1.2 employees in the four years that the analysis tracked. Additionally the data showed that of the businesses started in 2010, approximately 57 percent of them are still in business.
The analysis also found that entrepreneurs tend to favor the restaurant industry when starting a new venture, as 10.6 percent of start-ups were in the food and drink business. Restaurants were followed by personal services, miscellaneous retail, business services and general contractors.
Interestingly, the restaurant and personal services industries were also the two with the highest rates of failure at 9.2 percent and 8.1 percent, respectively.
Gaining insight into the data and trends of small business start-ups can be extremely beneficial to new entrepreneurs and lenders, alike. On one hand, entrepreneurs can use the data to understand what types of businesses are the most popular, and which are most prone to failure.
On the other, lenders can use the data to determine which start-ups present the least amount of risk and when it is most beneficial to market to prospective borrowers.
Small businesses are the life blood of the economy, and their continued success is paramount to a well-functioning financial system. With the power of data and insights at their side, lenders can make better decisions when looking to fund new ventures and entrepreneurs become more empowered to take that leap and turn their dreams a reality.
Overall, a winning recipe that any restaurant owner can get behind.