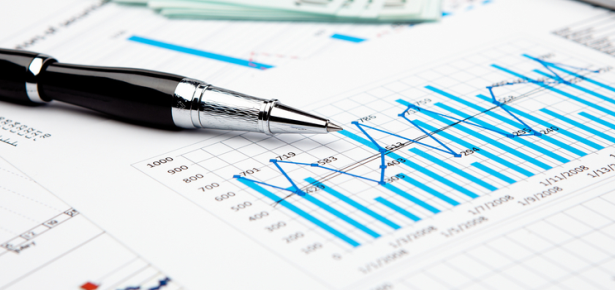 Here is a list of 8 free white papers from our Experian Vision 2012 conference:
State of the U.S. Credit Markets – At Last, Signs of a Real Recovery
The economy's recovery from the Great Recession may have started slowly, but it is accelerating – and it's genuine. Economic indicators tell the story of improving business prospects. For credit issuers, the message is real, too. Now's the time to look with fresh eyes at your post recession lending strategies. Download this free white paper.
Universe Expansion – Growth Strategies in the Evolving Consumer Market
As the economy gains strength, lenders are engaging in an increasingly fierce competition to entice the best candidates to their portfolios and to grow their lending business. A variety of prospecting strategies are now available that compliment and expand on a lender's current growth initiatives – now is the time to ensure that optimal strategies are in place and that opportunities within near-prime are not overlooked. Download this free white paper.
Converting Information to Intelligence – Current Trends in Mitigating Small-Business Risks Through Analytics
As former Chrysler CEO Lee Iacocca put it, "Even a correct decision is wrong when taken too late." Portfolio managers who oversee small-business risks know this well. They realize it when they make a decision about approving or rejecting a loan request and recognize later the correct decision would have been clearer if they could have weighed additional data and used improved analytics.  This white paper presents some of these latest trends affecting the small-business lending landscape. Specifically, it illuminates how companies are using the new robust data sources and analytic tools – from consortium data to rapid model customization – to maximize their interactions with small-business clients with greater accuracy. Download this free white paper.
Understanding Automotive Loan Charge-off Patterns Can Help Mitigate Lender Risk
Loan delinquency rates are one of the most important statistics to track in the automotive finance industry. If consumers are not repaying loans on time, it puts billions of dollars at risk.  Experian Automotive has found several clear patterns that can help lenders better understand the root cause of loan delinquencies. These can be found in vehicle buyers themselves through credit scores and length of credit history; through the vehicles themselves and their own history; and through the loans themselves by understanding the impact of high loan-to-value ratios. All of these data points provide insight into patterns of where charge offs are most likely to occur and can significantly impact the strategies lenders adopt.
Turning the Tide – Managing Troubled Portfolios
The economy may be recovering and the credit picture improving, but lending institutions still find themselves coping with some troubled portfolios. Plus, they always need to be prepared to identify high-risk accounts. What they can discover is that turning around a challenged loan portfolio requires taking just a few basic steps. Download this free white paper.
Driving Profitability and Minimizing Risk Through Portfolio Management
As the economy recovers, managers of small-business portfolios must always remember that their loan portfolios are constantly changing. That's why it's critical for risk managers to look at their debt holders differently. They must examine more closely the behaviors of these owners, especially to predict the potential for fraudulent activity and what can be done to minimize losses. This is vital because fraud committed by small-business owners, while relatively rare, generates at least three times the impact of a conventional fraud loss. Download this free white paper.
Fraud Detection in Newly Opened Accounts — Connecting Data Helps Predict Identity Theft
Fraud continues to be a genuine problem and challenge. After a sharp and unexplained drop in identity thefts in 2010, fraud schemes climbed 12.6 percent in 2011, research by Javelin Strategy & Research shows.  Fortunately, the latest technologies and a new Experian® weapon — Precise ID for Customer Management — offer the opportunity to improve fraud detection substantially, especially very early in the Customer Life Cycle. This paper explores how this new weapon helps detect identity theft and other fraud and how data velocity can prove the key to predicting identity theft. Download this free white paper.
Overview of the Consumer Financial Protection Bureau — What's New and What to Expect in 2012
The Consumer Financial Protection Bureau (CFPB) received authority to enforce a majority of the nation's financial consumer protection laws in July 2011, but the new regulator's powers were limited until President Obama made a "recess" appointment in January 2012 to name former Ohio Attorney General Richard Cordray as the first director of the CFPB. Now, the CFPB has the authority to not only enforce existing consumer protection laws but also to write new regulations for non-bank financial institutions and to supervise their activities.  It is imperative that financial institutions under the authority of the CFPB ensure that they follow industry best practices and are in compliance with current federal and state regulations to prepare for future actions by the new consumer financial regulator. Download this free white paper.