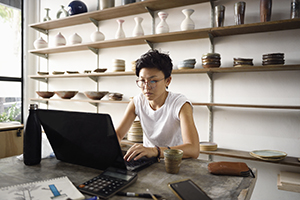 2020 has been a year of change and challenges for businesses and consumers alike. With the global pandemic, we have seen stay at home orders put in place, a shift to work from home for many, major events canceled, schools shifted to online format, graduations and other end-of-year activities canceled, and more.
As we move through the phases of reopening, everyone is figuring out how to navigate the 'new normal' in the wake of new safety requirements, businesses are working to determine what their day-to-day operations will look like as they reopen. The changing times have implications on how consumers act, what and how they purchase, and how they manage their daily lives. With these changing times, consumers are quickly adapting their lifestyles which impacts the choices they make on how they shop, bank and provide for their families.
Businesses across the United States are trying to understand how consumers are feeling during this time and how that might correlate with their visitation patterns. Using Experian's Mobile Location data, coupled with Consumer Sentiment data, we looked at foot traffic and sentiment trends in the retail space throughout the pandemic. As you can see from the chart, there has been a steady increase in household visits to retail locations since March that correlates with the rise in sentiment. Note the differences in visitation patterns across the regions. You can see some foot traffic spikes, which correlate to reopening phases in several states during the week of May 4th and Memorial Day weekend. However, you see a lower average of foot traffic in the Northeast U.S. where reopening phases are rolling out at a slower pace.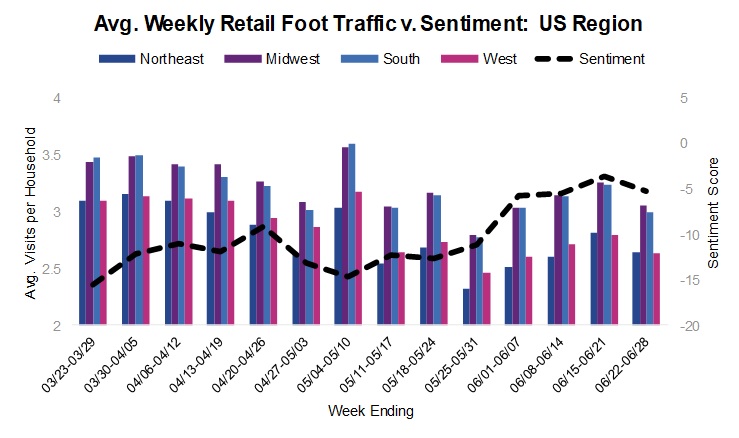 It is going to be essential for businesses to craft marketing strategies on a regional level as guidelines for reopening are the state-level. This means that a business's consumers look different based on where they are located and might require more targeted and sensitive messaging.
For example, using Experian's Mosaic segmentation, we further delved into what consumers look like today by analyzing those Mosaics who have the most positive change in regard to the pandemic, versus those that had the most negative. You can see in the charts that there is a significant difference between the Mosaics trending positively versus those trending negatively. Consumer segments have drastically different sentiment, and foot traffic patterns and understanding how your consumers are feeling and where they are shopping will help improve your  ROI.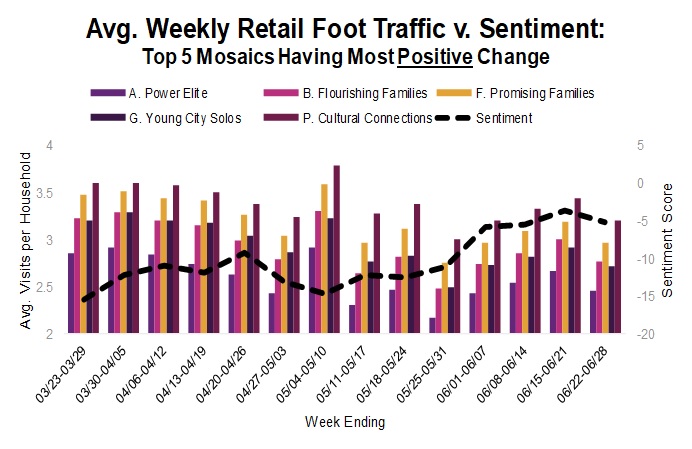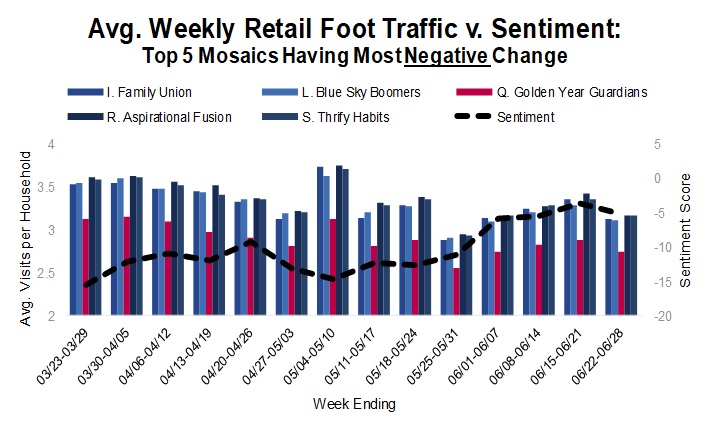 Having a comprehensive and targeted marketing plan will be essential for companies as they navigate the intricacies of reopening. Experian's Reopening Package allows brands to take a phased approach to better understand and reach both new and existing customers through targeting, analytics and key insights. Companies can analyze their consumers' sentiments and visitation patterns during the pandemic, segmented by Experian Mosaic® lifestyle segmentation group. Businesses can then take those insights and apply them to other models, or create their own models, to build out and run effective marketing campaigns that target current and prospective customers. A successful long-term marketing strategy needs to be data-driven, leveraging data and analytics to help craft targeted messaging.
We can see that consumers want to shop again – foot traffic patterns appear to have increased since June, and sentiment is up – now it is necessary to understand where your customers fit into the spectrum.
Missed our recent webinar, How COVID-19 Has Shaped Consumer Behavior for Retailers? Access the on demand version here.