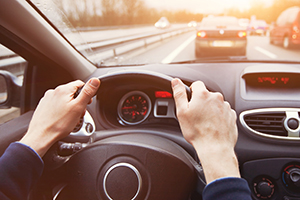 Article written by Jill Canetta, Experian Marketing Services' Chief Data Officer, and Mark Pryzbylski, Experian Automotive's Senior Director of Product Management
At this point, it's indisputable that the COVID-19 pandemic has completely changed everything for everyone on a multitude of levels. And now that the country is moving toward easing stay-at-home restrictions and people are starting to venture out into the world, auto marketers are faced with unique challenges amid an uncertain future and customers who aren't sure of the best step to take next in their ownership experience or potential vehicle purchase journey.
However, that uncertainty provides an opportunity for brands to make deeper connections with current customers and interested consumers—provided they can understand and address their customer's needs in a supportive way. You need to lead with empathetic messaging that directly addresses their needs and offers support during this challenging time. Data is the starting point, and Experian is ready to help.
First, you need to understand what consumer outlook looks like on a national scale, in real time. Using insights gleaned from consumers across the country, Experian created a US Consumer Sentiment Index built on daily survey findings that outlines what customers are thinking and how they're feeling during COVID-19. As of June 10th, 2020:
44% have automobile payments they need to make monthly, with Millennials and Gen X leading the pack at 50%
21% are considering buying a new vehicle within the next few months, with Millennials at the forefront of this drive at 16%
Of those considering a new vehicle, 63% will continue with their purchase as planned, 42% will buy something less expensive, and 18% will consider leasing, with Gen Z leading the last two these categories
Certainly, this data can help auto marketers glean the information they may need to begin targeted outreach, especially when sentiment shows there's still a need and desire to own, lease or rent a vehicle. But this is only part of the picture. To create a complete view of the customer, marketers need to fill in the blanks so they can thoroughly address their needs and let them know they're both ready to help, and capable of doing so.
For example, due to the changing landscape, it's unlikely that dealership walk-in traffic is going to present the same opportunities for purchase that it once did. This means marketers will have to leverage new avenues to execute their outreach. Using the power of data, auto marketers can identify those who are most likely to be in the market for a new vehicle, such as those coming to end of lease or those who are soon to be in equity on their current vehicles.
But how can this information help you in your outreach efforts?
Demographic, behavioral, life event, lifestyle, automotive and attitudinal data can help you tailor a compelling message to address their stage of ownership—and potentially address their new or emerging needs as a consumer. Perhaps their child is starting college in the fall and needs a vehicle. Or maybe they've downsized and don't need an SUV anymore, so a compact car would better fit their needs.
When it comes to leaseholders, data can show you which leases are coming up for renewal or termination. Regardless of their situation, leaseholders will need to decide on their future vehicle needs whether it means buying their car, leasing another, or going in an entirely new direction—one that may potentially be more cost effective to address the issues they may suddenly be facing.
Beyond identifying your target audience, you need to understand how to reach them. We also offer the opportunity for multi-channel media activation, leveraging our relationships with more than 100 media partners and digital platforms to launch and optimize your one-to-one marketing campaign across all channels. And to help you determine the ROI of your offline and online campaigns, our measurement tools help you gain actionable insights for future campaigns with easily digestible dashboards and reports.
As we all adjust to the new landscape and find different ways to navigate the current environment, marketers need to be cognizant of how they're targeting new consumers—especially when the landscape appears to be unstable. By addressing consumers with relevant and thoughtful messaging that supports their needs, marketers now have the opportunity to create deeper connections that can create loyalty that lasts a lifetime.
Learn more about how the Experian Marketing Engine for automotive marketers can help.
---