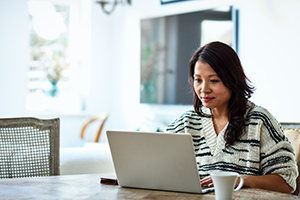 It's been more than two months since COVID-19 was declared a national emergency on March 13 and since that time, consumers have dealt with a lot of uncertainty and fear—ranging from the health and safety of their families to financial stability and beyond. With the prospects of returning to normal changing every day, consumers' feelings around the pandemic and how they've adjusted have also shifted and will continue to do so in the months ahead.
But just as the situation has been unprecedented for consumers, businesses are also in uncharted territory. Many have had to adapt operational strategies, while maintaining their ability to service their customers. Now, with stay-at-home orders beginning to lift and the easing of business restrictions in most states across the country, organizations will need to listen to their customers to help inform strategy moving forward, including reopening and operating in a post-pandemic environment.
To help, we instituted a survey of the general population to better assess how consumer sentiment is shifting during the pandemic. In the five weeks since the data was made available on April 1, we've identified trends across a number of key areas of interest.
General observations
Less than a third of Americans (29%) are satisfied with their current situation; which has been fairly consistent throughout the five weeks.
Women appear to have been quicker to grasp the seriousness of COVID-19 and feel the impact of the pandemic on their livelihood.
Overall sentiment among women has improved but still remains lower than men.
Americans experiencing minimal impact tend to be:

Millennial males, residing in western urban areas who rent.

Those less likely to watch the media and spend more time on entertainment.

Only 10% of Americans are still willing to take on risk—buying investments and assets.
Millennials tend to be more optimistic and actively taking on debt, seeking financial advice, buying assets/investments, considering new vehicle purchases.
Retail spending heavily impacted
43% of consumers are cutting back on overall retail spend.
Groceries and entertainment are the only categories that have experienced increases in retail spending compared to the past month throughout the five-week period.
Spending on discretionary purchases like clothing, shoes, accessories, beauty and wellness has been significantly down for the past month.
Baby Boomers and to a lesser extent, Generation X have been cutting back spending everywhere except groceries, but Generation Z respondents increased spending in most categories compared to the past month in the most categories.
Americans experiencing financial hardship
Half of American households are experiencing financial hardship; though the percentage has improved slightly from the beginning of April.
Of those experiencing financial hardship, 74% have concerns about their ability to access food and essentials in the next month.
More Americans have a financial reserve they can draw on than a month ago, suggesting consumers are adjusting and reducing their risk.  
The percentage of Americans who believe their situation will get better in the next month or so has increased.
Feelings about healthcare remain consistent
62% of respondents are concerned about visiting the doctor, and 37% are evaluating alternative care methods.
Health concerns remain prevalent, but Americans are a little less concerned about filling prescriptions than a month ago.
A little more than half of Americans are confident of their ability to pay medical expenses if a family member contracts COVID-19 and requires hospitalization—a small improvement since the survey began (46%).
Increased media consumption
58% of respondents are spending more time on home entertainment, including streaming services, social media and video games.
The survey shows Netflix has benefitted the most from increased TV/movie consumption; but other services have experienced strong gains.
Nearly one-third of Americans have increased their video game play during the COVID-19 pandemic; though the percentage is down from its peak in mid-April.
Baby Boomers are more likely to have increased their viewing of Cable TV, but much less likely to have increased consumption of any other media sources.
Generation Z and Millennials are increasing consumption of a broader array of media, including Instagram, YouTube, video games, Snapchat, Spotify and Tik Tok.
How do businesses move forward? Using insights to inform strategy
With much of the focus for politicians, local community leaders and health experts shifting to reopening businesses and public establishments, we have to keep in mind, the post-pandemic environment will look much different than what it was just a few months ago. Just because businesses get the green light to open, there may be hurdles to return to "business as usual." Consumers' appetite to resume normal engagement with businesses will vary. For instance, some may opt for curbside pickup or delivery options for retail purchases or telehealth services for routine medical needs. Businesses need to adapt to the customer. In an ecosystem driven the customer experience and human connection, gauging consumer sentiment and preference will be a crucial first step.
The road ahead will be long, but the more businesses understand their customers, the better positioned they will be to deliver effective communications and also make strategic investments. What programs and initiatives can be started to better serve customers? What areas can be cut to save costs?
Our world was turned upside down the last two months and continues to change every day with still many unknowns. As businesses plan for the next few months and beyond, it'll be critical to understand how consumer mindsets and behaviors are shifting. Relevancy has always been mission critical, but now, more than ever, businesses need to have consumers at the center of their strategies.