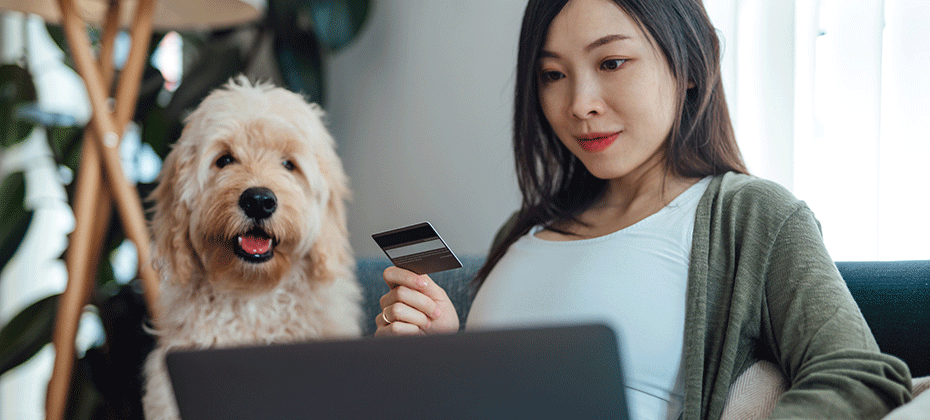 American consumers may be more optimistic about the state of the economy, but concerns about healthcare costs are always top-of-mind. A survey by Experian Health found that 40% of patients would cancel or postpone care if they were not informed of costs in advance. Planning for medical expenses can be a struggle for families facing rising costs and increasing deductibles. With profit margins under increasing pressure, providers must make constant improvements to patient collections processes to help patients navigate their financial obligations more easily. Finding new ways to maximize patient collections and increase efficiency while reducing friction in the patient experience is more important than ever.
Technology and patient collections software offer a way to bridge the gap. This article looks at two case studies that involve leveraging automation and digital technology to create better patient collections processes.
Case Study 1: how UCSDH improved patient collections with Collections Optimization Manager
Patients are footing more of the bill for healthcare, leaving providers more exposed to each individuals' ability to pay. If patients are unable to pay in full and on time, providers will be left with growing ­– but avoidable – collections costs and an escalating risk of uncompensated care. Given that patients can have different financial circumstances, mailing out uniform statements and hoping they will be paid is a futile effort. Instead, providers should look for opportunities to proactively engage patients with personalized information, delivered earlier in the process. This can help maximize patient collections.
One way to determine the most suitable collections strategy for each patient is to use data-driven software like Collections Optimization Manager. This tool helped the University of San Diego California Health (UCSDH) score and segment patients according to their propensity to pay so that each account was dealt with in the most appropriate way. For example, patients with a high likelihood of payment could be sent billing information automatically via inbound call campaigns, and offered self-service options to manage payments. Collections Optimization Manager also enabled UCSDH to automate the presumptive charity process, quickly identify patient accounts eligible for Medicaid or charity support, and direct them to the correct work queue to maximize workforce productivity.
As a result, UCSDH increased collections by 250% in a single year, from $6 million to $21 million between 2019-20 and 2020-21.
UCSDH also used Coverage Discovery® to track down active commercial and government coverage that patients were unaware of. More than $5 million was found in 2021 that would otherwise have been written off.
For UCSDH, being able to provide a compassionate patient collections experience has been central to this success:
"We serve our patients well when we can explain their bills, what's been covered by their insurer and what payment options they have, so they feel confident in what is owed and why."
Terri Meier, System Director of Patient Revenue Cycle, UCSDH
Case Study 2: how Kootenai Health streamlined eligibility checks with Patient Financial Clearance
Another way to provide early clarity is to make sure patients aren't missing out on Medicaid assistance. However, this can be a time-consuming and labor-intensive exercise when attempted through manual processes. Because Kootenai Health needed a more streamlined workflow to screen patients for financial assistance, they implemented Patient Financial Clearance to assess and assign patients to the right pathways and programs, based on their specific circumstances.
Patient Financial Clearance uses credit and non-credit data to identify patients missing out on Medicaid or charity assistance in real-time. It automates screening and document-gathering, reducing the manual burden on staff while improving the patient experience. Verifying Medicaid eligibility early prevents patient accounts from being sent down long and expensive collections pathways that would never result in payment.
Kootenai's Financial Counseling manager reported that thanks to Patient Financial Clearance, "One of our patients with a $200,000 bill answered a few questions and was found eligible for Veterans benefits. With our previous vendor, we would have written the account off to charity."
In just 8 weeks, Patient Financial Clearance saved Kootenai 60 hours of staff time by automating the presumptive charity process and eliminating unnecessary applications. It also maintained an 88% accuracy in determining the right financial assistance program for the right patient.
As Medicaid continuous enrollment under the COVID-19 public health emergency declaration comes to an end, uncertainty around eligibility is likely to increase. Taking steps to verify patients' status quickly and efficiently will be even more important.
Bottom line: Maximize patient collections by making it easy to pay
These are just two examples of how providers are using automation and digital technology to improve patient collection processes. In addition to screening and segmentation, providers can further tailor the financial experience by offering patients realistic payment plan options to make bills more manageable. Patients are provided with a range of convenient, self-service payment options to settle their bills according to their preferred method. Tools like Patient Financial Advisor allow patients to receive a text message with a link to a clear breakdown of their bill and the option to make a payment right from their mobile device.
Find out more about how Experian Health's patient collections software and payment tools can help providers stop chasing the wrong accounts and deliver a proactive and personalized financial experience for patients.