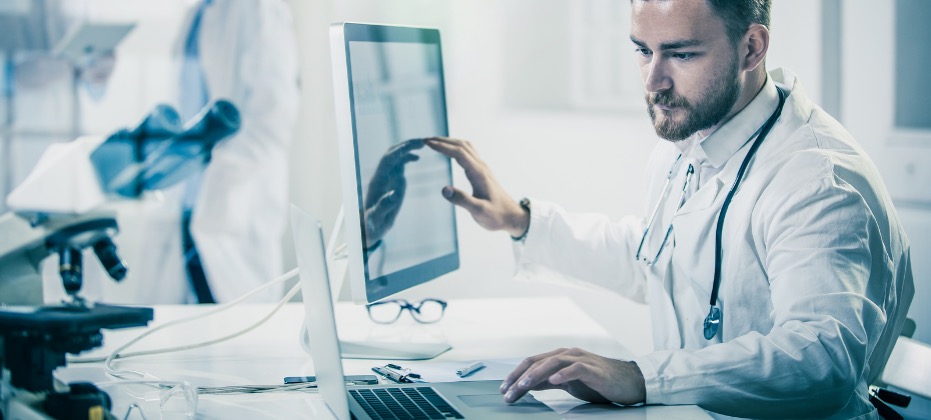 Several major healthcare operators reported major losses for 2022, as revenue growth failed to outpace increasing expenses. McKinsey's projections for provider profit pools suggest a more promising outlook over the next few years, with the fastest growth expected in virtual and non-acute care segments. As labor costs rise, organizations are looking for ways to cut spending and increase cash flow. Healthcare contract management is a key area to focus on, as underpayments and denied claims can significantly impact revenue. A third of providers report up to 15% of claims being denied, and underpayments continue to remain a significant concern. Securing reimbursements at already-agreed rates can help healthcare organizations significantly benefit financial performance.
Unfortunately, managing payer contracts is not a straightforward process. Payer regulations and policies are in constant flux, and providers often lack the insights to negotiate and monitor payer performance effectively. Implementing a contract management solution can help providers negotiate favorable terms, check payer compliance, and reduce the risk of denials and underpayments.
Why is healthcare contract management so challenging?
Multiply thousands of vendors by thousands of service providers and again by thousands of patient encounters – and the scale of the healthcare contract management challenge becomes apparent. An average health system deals with hundreds of different payers, each with its own policies, processes, and paperwork. This lack of standardization makes it difficult to process claims efficiently and ensure payer compliance with agreed terms, not helped by soaring patient volumes and increasingly complex claims. The growing resource burden means the payer-provider relationship is coming under strain.
But the challenge begins even before the contract is signed. Providers split their focus between numerous clinical and financial objectives. In contrast, payers can concentrate their attention more fully on fee negotiations. There's an inherent imbalance in the resources each party brings to the negotiating table. As a result, providers are often on the back foot and can end up signing up for less favorable terms.
Without a robust approach to negotiating and managing payer contracts, providers will struggle to achieve full reimbursement for services rendered. They may submit claims that do not adhere to payer policies, and find claims are being denied or not paid in full. More accounts will end up going to collections, and patients may be exposed to the threat of balance billing. At the extreme, providers may be forced to undergo lengthy appeals processes or even resort to legal action. The challenge of underpayment is especially fraught in emergency care, where disputes around reimbursement for services provided by out-of-network physicians at in-network facilities are common.
It pays to invest in provider-payer relationships
The solution lies in improving payer-provider relationships.. Smooth contract negotiations, clean claims and fair reimbursement rates are only possible when each party is clear about what they need from the other and delivers what they have agreed. By promoting better communication, transparency and accountability, providers can catch more underpayments and ensure more claims are clean the first time, leading to better financial performance.
With a reliable contract management solution, providers can monitor payer compliance with contract terms and clarify what's expected to ensure clean claims every time.
Contract Manager and Contract Analysis: best in KLAS for healthcare contract management
The 2023 Best in KLAS report identified Experian Health's Contract Manager and Contract Analysis products as #1 in Revenue Cycle, Contract Management. This solution leverages Experian's data, analytics, and technology to help hospitals and health systems improve contract management and financial performance in three ways:
1. Validating reimbursement accuracy
Contract Manager helps providers find inconsistencies between amounts claimed and amounts paid. It accurately adjudicates each claim and compares expected payments to actual reimbursements. By continuously monitoring payer compliance with agreed contract terms, the tool identifies patterns of non-reimbursement to improve denial prevention and avoid missed revenue opportunities.
Administrators can monitor reimbursement using online dashboards and real-time variance reports, which make it easy to manage multiple payer contracts and reimbursement methodologies. The tool also defines specific contract terms and fee schedules and can adapt to changing payer policies, to ensure that claims are processed and valued in line with current payment rules.
2. Preventing and recovering underpayments
One of the biggest advantages of automation is the ability to find patterns that a human eye might miss (or take longer to spot). Manual processes (often based on a patchwork of Excel spreadsheets) are not only labor-intensive and costly, but do not consistently identify payment errors. Contract Manager offers a standardized approach to underpayment analysis, identifying sources and patterns of errors so recurring issues can be avoided in the future.
Administrators can also use Contract Manager to generate data to support contract-based appeals, so they know which claims to appeal and can communicate more effectively with payers.
3. Negotiating favorable terms with payers
Contract Manager's automated system enables better management of collections data, payer performance and under-or over-payments. This puts providers in a stronger negotiating position when modeling new and amended contracts – a process that can be further improved with Contract Analysis.
Contract Analysis assesses the potential financial impact of proposed contract terms down to individual service lines so providers can tailor their negotiation strategy to maximize reimbursement. It arms providers with real-world "what if" scenarios to provide insight into how contract terms could affect cash flow before they sign on the dotted line.
Using real claims data to evaluate payer proposals gives providers insight into the true impact of proposed terms on reimbursement. It accelerates the negotiation process and gives providers leverage with payers that they might not otherwise have.
Since the responsibility for proving that a claim has been wrongly denied or underpaid lies with the provider, it is on providers to make sure that agreed terms are favorable and to understand how they will ensure compliance. With Contract Analysis, they can reduce contract risks and prevent issues before they arise to drive down denials and underpayments.
Using a healthcare contract management solution
As the healthcare industry evolves, providers need to find ways to maintain resiliency and financial success. Healthcare contract management is an area where providers can make a significant impact on their financial performance. Unfortunately, managing payer contracts is a complex system with fluctuating regulations and policies. A dedicated contract management solution can help reimbursements maximize reimbursements and can provide the data insights providers need to efficiently negotiate better payment terms.
Learn more about how Experian Health's healthcare contract management solutions help providers improve contract negotiations, monitor payer compliance and recover more revenue.