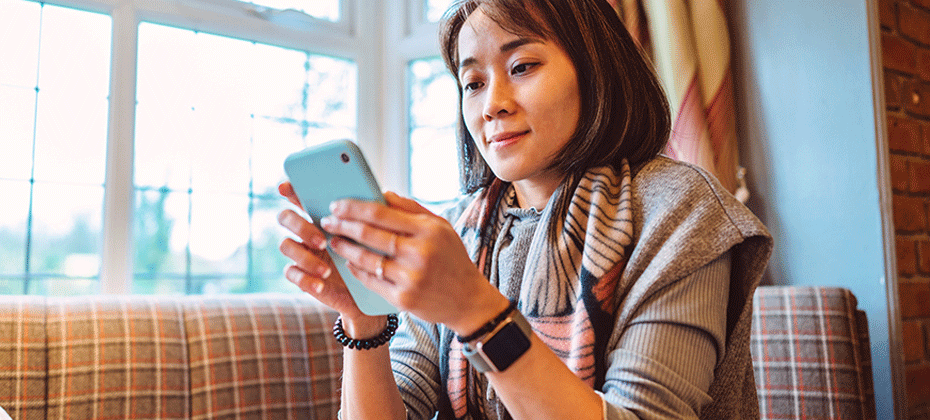 According to the State of Patient Access 2023, speeding up patient access is the fastest route to patient satisfaction. "Seeing a practitioner quickly" tops the list of patients' pain points based on the survey, which was carried out in December 2022. The number of patients citing this as their biggest access challenge has almost doubled over the last three years, up from 15% in 2020 to 27% in 2022. There is a clear correlation between efficient scheduling processes and patient satisfaction when it comes to access to healthcare. Those who believe that access has improved in the past two years credit faster scheduling, while those who believe it has worsened point to lengthy appointment wait times. Enhancements in speedy and streamlined mobile patient appointment scheduling have translated directly to improved patient access experiences.
Beyond the frustration factor, delays can result in longer recovery times, higher medical expenses, and even life-threatening situations. Providers are highly motivated to expedite care for these reasons. Despite significant advancements in the industry, staffing shortages continue to hinder patient access and care. The lack of available staff to schedule appointments and provide necessary clinical services can result in frustrating bottlenecks that leave patients waiting and in limbo.
This article examines 5 ways in which mobile patient appointment scheduling can mitigate manual labor for staff while simultaneously providing enhanced care services to patients, enabling faster and more efficient healthcare.
How mobile scheduling benefits healthcare staff and patients
1. Reduce paperwork associated with appointments
Four in ten patients who think patient access has worsened specifically blame the scheduling process. Outdated methods of appointment scheduling and registration can hinder the seamless digital experience that patients desire. Not only that, but they also consume staff time and can be cumbersome to maintain. Mobile patient scheduling reduces paperwork by allowing patients to book appointments through a mobile app or patient portal, directly from their device. The patient can book at their convenience, without needing to wait for a phone call. They can check appointment confirmations on the go and get real-time updates, reducing the risk of misunderstandings or missed appointments.
2. Streamline operations with real-time scheduling information
Mobile patient scheduling is more than a simple switch from paper to digital processes. It leverages automation to reduce staff workload, eliminate data entry errors and make better use of clinician time. Traditionally, schedulers would need to work through a list of questions with patients to match them to the right provider and appointment time. A mobile scheduling solution allows the patient to answer these questions online, then offer appointment times that fit with the providers' scheduling protocols. Patient Schedule automates scheduling protocols with customized business rules to give clinical staff control over the calendars. Real-time information means gaps can be filled quickly, so patients get earlier appointments and no available slots are wasted.
John Mercer, Executive Director of Online Scheduling at HCA Healthcare, says Patient Schedule has been convenient for both patients and providers, with 35% of appointments booked outside of working hours:
"Experian Health's Patient Schedule has been well received by our provider population, both employed and affiliated. They can receive new patients from a digital domain even when the office is closed. We can also specify certain appointment types and dedicated inventory for patients with acute needs."
John Mercer, Executive Director of Online Scheduling at HCA Healthcare, shares insights on how they leverage Experian Health's Patient Schedule solution to enhance patient satisfaction:

3. Reduce no-shows with appointment reminders
Easy online scheduling is only the first step. How can providers ensure patients turn up? Even the most organized patients can forget about an appointment. Proactive measures must be taken to ensure patient attendance after scheduling has been accomplished. Even the most responsible patients can accidentally overlook an appointment, causing longer wait times for both patients and doctors due to missed appointments. Fortunately, providers can mitigate the risk of no-shows by utilizing a mobile scheduling solution that integrates the option to add appointments directly to patients' digital calendars, followed up with automated reminders via text or email as the scheduled date nears.
Mobile scheduling also makes it easy for patients to cancel or reschedule appointments. With the click of a button, patients can avoid being a no-show and free up their appointment time for someone else. Same- and next-day appointment scheduling means patients can see if any cancellations have led to new slots opening up, so they can see their doctor sooner.
4. Improve communication between medical teams
By reducing no-shows and enabling patients to see their doctor quickly, digital scheduling also helps close gaps in care. Care teams can see a patient's recent and upcoming visits to specialists and view the patient's real-time information, facilitating more informed decisions about care. Mobile scheduling improves communication between medical teams, allowing them to respond quickly to referral requests and coordinate care across multiple providers and settings, all through a single platform. Automated patient outreach can take this a step further, by prompting patients to self-schedule appointments via targeted interactive voice response (IVR), text message or email.
5. Reduce time-consuming administrative tasks with automation
Ensuring efficiency has become increasingly important amidst staffing challenges. Automated and self-service scheduling tools are key for reducing the amount of unnecessary administrative work.  Clients that use Experian Health's Patient Schedule solution reduce call times by 50%, as patients are able to manage their own bookings online and through text and IVR campaigns. Analytics can help providers further optimize capacity, outcomes and practice performance by drawing out trends and opportunities for efficiency. Opting for mobile scheduling can help healthcare providers save valuable time and resources, elevating the effectiveness and profitability of their operations.
Opening the digital front door with mobile scheduling
Mobile patient scheduling has gained traction, with 40% of providers implementing self-scheduling solutions in the last year. For those that haven't yet adopted this technology, there's a huge opportunity to help patients navigate their healthcare journey with ease. Patient satisfaction is heavily dependent on how much friction processes add or remove to the patient access experience. Integrating mobile scheduling tools with automated registration, payment systems and patient outreach solutions can amplify these benefits and help providers streamline their operations.
Find out more about how Experian Health's mobile patient appointment scheduling software is helping providers improve the patient experience and operational efficiency.