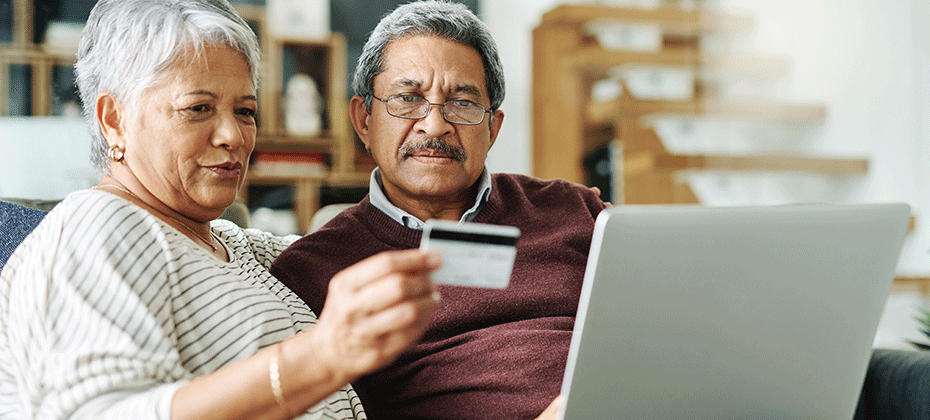 Nearly 40% of patients postponed medical care for themselves or a family member in 2022 due to cost. The percentage jumped 12 percentage points in a year, from 26% in 2021 to 38% in 2022, according to Gallup's annual Health and Healthcare poll. While this trend has clear ramifications for healthcare, it's also bound to affect revenue and collections for healthcare providers. Providers need to stay ahead of the curve when it comes to navigating staff shortages, decreased patient volume, and the range of financial problems patients are currently facing. Matt Hanas, Lead Product Manager at Experian Health, shared how providers can improve collections as patients postpone care.
Q1: New studies show that many patients are putting off care due to costs. What does this mean for collections?
"We're hearing about this very exact concern directly from our clients," says Hanas, "and it's unfortunate to see patients put off medical care due to rising costs. Patients across our nation are struggling to balance where to allocate their hard-earned dollars, and they're having to make difficult decisions about whether to seek medical care or use that money on their everyday necessities.
Meanwhile, healthcare providers are once again adapting to a shifting climate: "Clients are meeting this trend head-on with adaptable plans of action that allow for customizable contact strategies driven by automation and powerful data sources, using Experian solutions like Collections Optimization Manager," says Hanas. "[Postponed care] doesn't have to be a heavily felt impact in collections if health organizations can quickly and easily adjust their collections strategies according to economic shifts, such as reduced patient volumes."
When volume is down, efficiency is key. "Experian's suite of products allows clients to utilize the tools and data we can provide to pivot on some of their outreach approaches," Hanas says. "Segmentation results allow them to consider, for example, focusing on lower balance accounts with a consistent pattern of good payment history, or increasing collections efforts on higher balance accounts that may be harder to collect on. Having access to this data and following it is very key in preventing significant revenue interruptions during these patient volume shifts that we are seeing right now."
Q2: How can providers improve collections amid staffing shortages?
"Automate as much of your workflow as possible," Hanas advises. Automation not only reduces the need for staff intervention but also helps manage the complexity that comes with postponed care. Patients who have put off getting medical treatment may require more extensive (and expensive) treatment. If they've postponed care because of cost, it could be a sign that their finances are stretched. A complicated collections environment needs more than additional staff hours; it calls for data-driven insights and automation.
"Visibility, powered by data, drives actionable workflows," says Hanas, who points out that using solutions from Experian Health allows healthcare providers to accomplish more with fewer staff, including:
Automatically pushing updates into an EHR system without manual intervention
Setting up automated, prescheduled dialing and texting campaigns
Prioritizing collections based on propensity to pay
Adjusting scrubs and screens on AR files to remove accounts that are unlikely or unable to pay
Sending text-to-pay message alerts
Giving patients self-service payment options through online portals and mobile apps
"I'm not saying you can completely replace the human touch throughout collections," says Hanas. "But automation, data-driven insights, and user-friendly, self-sufficient payment collection tools can minimize the impact felt from staffing shortages by ensuring that staff collections efforts are efficient, and by offering patients that power, that freedom to use the self-service payment tools they are very eager and willing to use."
The return on investment speaks for itself. "Our collections solutions have a 9:1 return on investment ratio, based on clients' 2022 data," says Hanas. "We think that's a pretty remarkable ROI."
Find out how University of California San Diego Health used Collections Optimization Manager and Coverage Discovery to increase collections from $6 million to $21 million.

Learn more
Q3: How does access to multiple sources of data improve collections success in the current environment?
"Data gives our clients a compass that guides them very precisely, so they know which patients to focus on and what strategies to deploy," says Hanas.
"Experian is one of the largest data aggregators in the world, which benefits products like Collections Optimization Manager heavily—but it doesn't stop there. Experian Health doesn't rely solely on credit data; it also includes non-credit consumer data. We continually partner to grow our arsenal of data sources, so clients have a laundry list of solutions and products powered by this accumulated portfolio of data sources."
Here's how providers are using Experian's suite of collections solutions to help patients and improve collections efforts:
Qualifying patients for Medicaid –

"Data sources may show coverage that's been simply overlooked or forgotten by the patient," says Hanas. "For example, Coverage Discovery has found a ton of Medicaid coverage for patients who simply didn't know they had it—or who failed to report it." Recently, the expiration of the COVID-19 public health emergency caused millions of patients to lose their Medicaid coverage overnight.  In these cases, providing information to patients who are confused about coverage benefits both providers and patients. Hanas notes: "When we find patients are eligible for Medicaid coverage, they're really pleased to find out that their self-pay balances will be covered."

Filtering out difficult-to-collect accounts can improve collections –

Screening can save providers valuable time and resources they might otherwise spend trying to collect from patients who are unable to pay. Hanas says, "Simply being able to identify that someone's address is not current or deliverable saves providers money on statement processing and postage—and saves them the trouble of attempting to send a bill that cannot be delivered."

Gaining insight into financial circumstances –

"Our data gives our clients visibility into consumers' financial status changes—paying off a car loan or securing a new mortgage, for example, are things that our clients really need to know. By monitoring these financial status changes, our clients can increase or decrease their collections efforts based on what they see," Hanas explains.
Q4: How can providers support their patients who may need extra financial assistance?
"Identifying patients who are eligible for charity care and other forms of assistance is probably the most rewarding use of our data, models, and algorithms," says Hanas. "Patient Financial Clearance, which falls under the Collections Optimization suite of products, shows which patients may automatically qualify for charity. For those who do, clients can set up automation rules on the back end to automatically write off balances. This happens through a seamless integration, so it's virtually effortless.
"Providers can also use the propensity to pay tool in Patient Financial Clearance to identify patients with a low likelihood of paying and offer payment plans that may help them meet their obligations. By having these conversations early in the process, healthcare organizations can keep more accounts out of collections and patients can receive medical care without having to worry about what's going to come after their visit."
The bottom line
"Clients want to centralize their business operations around their patients and their care, to find the best approaches to looking after patients' health as well as their financial health," Hanas says. "We don't want to send everyone who has a balance to collections: We want to use the different tools we have to assist them up front so they can get the medical care they need without feeling stressed and thinking about possible bills down the line.
Learn more about how Collections Optimization Manager and Experian Health's full suite of collections solutions can help providers protect profits and drive revenue.