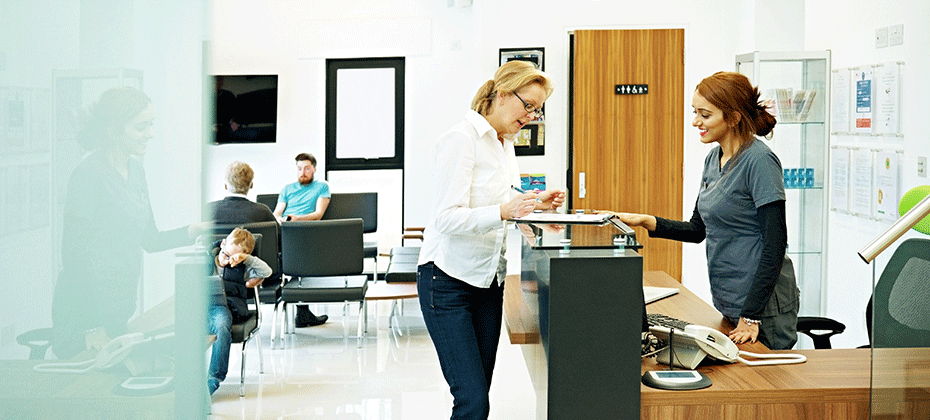 "With Coverage Discovery, Luminis Health can now find more billable coverage, whether primary, secondary, Medicare or Medicaid. Luminis can follow up immediately with payers when there is no initial real-time eligibility response available. Not only does this improve financial performance, but it also reduces manual work and minimizes errors before claims are filed."
Sheldon Pink, Vice President of Revenue Cycle at Luminis Health
Challenge
Luminis Health is a not-for-profit health system with an annual revenue of $1.2 billion and over 9000 employees. As one of the top three hospitals in Maryland (according to the U. S. News and World Report), Luminis' vision is to break down barriers to health and deliver more high-quality care across the region.
Finding and verifying insurance coverage for more self-pay patients was contributing to Luminis Health's levels of bad debt. Staff relied on manual processes that were time-consuming and inefficient, and a vendor solution that did not integrate with Epic®. Limited productivity led to delays, denials and compromised patient experiences.
To resolve these challenges, the organization's goals were to:
Create a positive patient financial experience by providing accurate and quick patient financial estimates
Reduce bad debt by finding accurate primary and secondary insurance coverage
Eliminate manual processes for following up real-time eligibility (RTE) responses with payers
Reduce the number of self-pay patient accounts that end up in bad debt
Solution
With Coverage Discovery, Luminis was able to maximize reimbursement, reduce bad debt and improve the patient experience.
Coverage Discovery finds additional active coverage that patients may have forgotten about. Using verified patient information, proprietary databases and confidence scoring, the tool scans for active coverage across the entire patient journey. This means no financial stone is left unturned before the patient is billed directly. By identifying coverage that would otherwise have been missed, Luminis can avoid misclassifying patients as self-pay, and prevent accounts from being incorrectly sent to bad debt or charity. Staff can focus on accounts most likely to be rebillable to insurance, rather than wasting time on avoidable manual rework.
In certain instances when patients do not know they have secondary coverage, Coverage Discovery:
Verifies patient demographics to ensure patient details are correct
Leverages a range of proprietary databases (including Employer Group mapping) and historical patient search information to find insurance that may have been used and verified at other locations
Applies a confidence scoring system to reduce the noise and eliminate "false positives," so the client doesn't waste time reviewing incorrect information or irrelevant coverage
Outcome
As a result of using Coverage Discovery, Luminis found more than $240k in active coverage on average per month in 2021. They reduced the number of self-pay patient accounts ending up in bad debt and created positive patient financial experiences by minimizing patients' financial obligations. Reducing reliance on manual processes also led to fewer real-time eligibility responses from payers.
Listen in as Sheldon Pink, VP of Revenue Cycle at Luminis Health, discusses how Coverage Discovery helped their organization find missing patients' missing insurance coverage, while eliminating manual processes and reducing bad debt.
Sheldon Pink reports that implementation was straightforward, thanks to Coverage Discovery integrating seamlessly with Epic® and support from the Experian Health team:
"We're impressed with these results and with the partnership with Experian Health. Luminis is looking forward to building on this success and continuing to collaborate with the Experian Health team."
Find out more about how Coverage Discovery helps healthcare organizations find missing and forgotten coverage, to improve financial performance and contribute to a better patient experience.