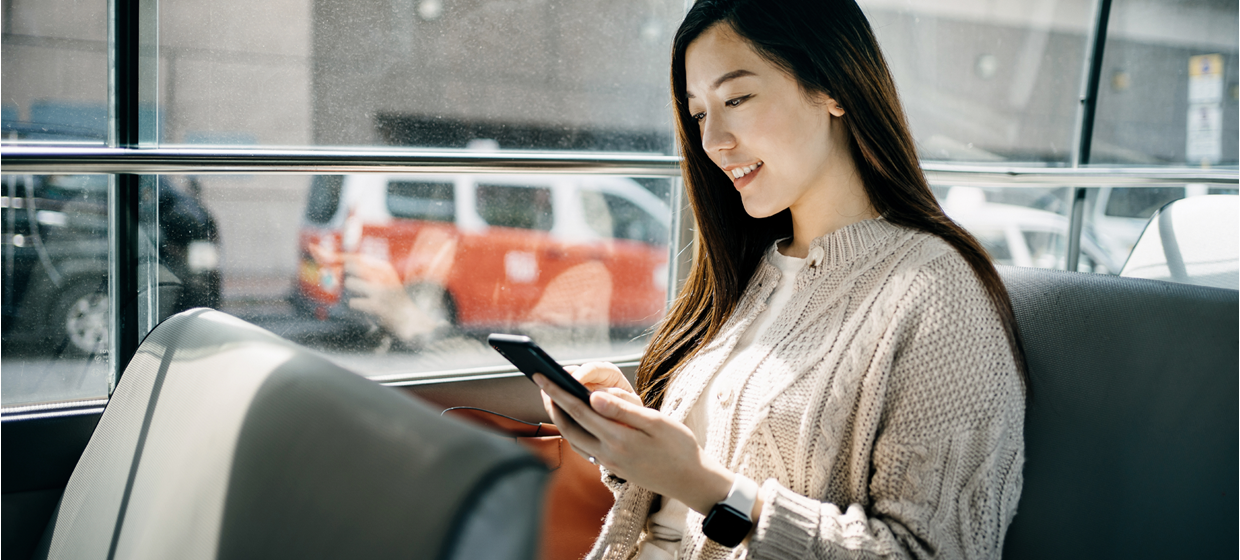 Staffing shortages continue to plague the healthcare industry, creating challenges for both healthcare providers and patients. In a 2022 CVS Health-Harris Poll National Health Project survey, 51% of 2,023 U.S. adults surveyed said they had been directly affected by healthcare staffing shortages. Among this group, 45% had trouble scheduling appointments, more than a third said their doctor was operating on reduced hours, and a quarter had treatments or surgeries delayed.
Digital self-scheduling solutions help patients access care even when appointments are in limited supply. It allows patients to schedule care whenever they decide they need it—during the work day, in the evening, or overnight when a child wakes up coughing—without having to rely on front desk or call center availability. Coupled with digital registration and patient outreach, self-scheduling helps to uncomplicate early steps in the patient journey, making it easier for patients to access care, prepare for their visits, and keep their appointments without canceling.
Getting provider scheduling right is a critical step
With staff and inventory in short supply, healthcare organizations are under increasing pressure to optimize scheduling. "Some doctors may only be available a few days a week," explains Sanju Pratap, Vice President of Product Management at Experian Health. "They may prefer to see new patients only on certain days or reserve a certain number of next-day or same-day appointments for patients with urgent needs. Scheduling has to account for these details, while effectively connecting patients with the care they need, and ensuring that next-day or same-day appointments are available to book when appropriate." At the same time, overbooking and scheduling glitches can contribute to burnout, a growing problem that contributes to the industry staffing shortage. "It's absolutely critical to get scheduling right," Pratap says.
Digital solutions help keep complex schedules in order, while also making inventory available via a variety of channels. "We've been able to offer appointments across multiple access points: hospital websites, practice websites, our contact centers, and in our texting and referral outreach programs," says John Mercer, Executive Director of Online Scheduling at HCA Healthcare.
"Experian Health's Patient Schedule has been well-received by our provider population, both employed and affiliated," Mercer says. "It affords providers the opportunity to receive new patients from a digital domain even when the office is closed. We can also specify certain appointment types and dedicated inventory for patients with acute needs."
Listen in as John Mercer, Executive Director of Online Scheduling at HCA Healthcare, discusses how they utilize Experian Health's Patient Schedule solution to improve the patient experience:

In a digital world, patients would rather do it themselves
Meanwhile, 90% of patients want easier access to care in the form of digital self-scheduling tools, according to a 2021 Salesforce survey. This isn't surprising in a world where consumers use digital self-service to accomplish logistically complicated tasks every day. Summoning a late-night ride in a strange city or finding replacement parts for a 1970s-era light fixture used to seem difficult. Now, the integration of digital self-service into daily life means a majority of consumers feel willing and able to handle scheduling themselves.
It may be a happy accident: At a moment when scheduling and staffing have become key challenges for healthcare providers, patients want to take scheduling into their own hands. And interest in digital self-service doesn't end with scheduling: Recent data from Experian Health and PYMNTS found that a third of patients chose to fill out registration forms for their most recent healthcare visit using digital methods, while 61% of patients said they'd consider changing healthcare providers to one that offers a patient portal.
Opening the digital front door with patient self-scheduling, pre-appointment registration, and patient outreach solutions not only reduces the need for staff time, but also meets patients where they live. Digital scheduling works for patients in part because they manage their own calendars digitally. Receiving appointment reminders by text is helpful because texting is the channel patients already use to communicate with friends, family, and coworkers. Remote registration continues to meet the patient where they are.
Using digital scheduling solutions to combat healthcare staffing challenges
Patient self-scheduling and other digital front door solutions offer providers the opportunity to serve patients effectively while improving their own efficiency. Digital solutions can alleviate the burden on call center or front-desk staff and reduce the potential for human error when collecting patient identification and insurance information. Capturing this information accurately has downstream benefits when it's time to process claims and manage billing.
"Digital scheduling also plays a role when providers are bringing in new patients," Pratap says. "Patient Schedule asks a series of questions that helps patients choose the right provider and the right type of appointment for their needs, even across specialties like orthopedics and cardiology, and subspecialties within these areas. Digital scheduling that is capable of complex decisioning makes it less likely that staff will need to follow up and reschedule. Having access to this level of self-service is invaluable for new patients who find providers on third-party sites: As they learn about each provider, they can see their availability and book an appointment on the spot. Positive experiences with scheduling can set the tone for a patient's interactions with a provider."
The need for automation and digital solutions is intensifying as patients continue to gravitate toward digital self-service and providers continue to grapple with healthcare staffing challenges. Providers and their partners will need to evolve. "As we've grown from website scheduling and contact center scheduling to new forms of patient outreach, Experian has been able to provide us with those solutions and work with us to develop new ones as well," Mercer says.
The time to incorporate patient self-scheduling solutions is now. Learn more about how Experian Health can help address healthcare staffing challenges and close gaps in care by allowing patients to schedule appointments on their preferred device, anytime.