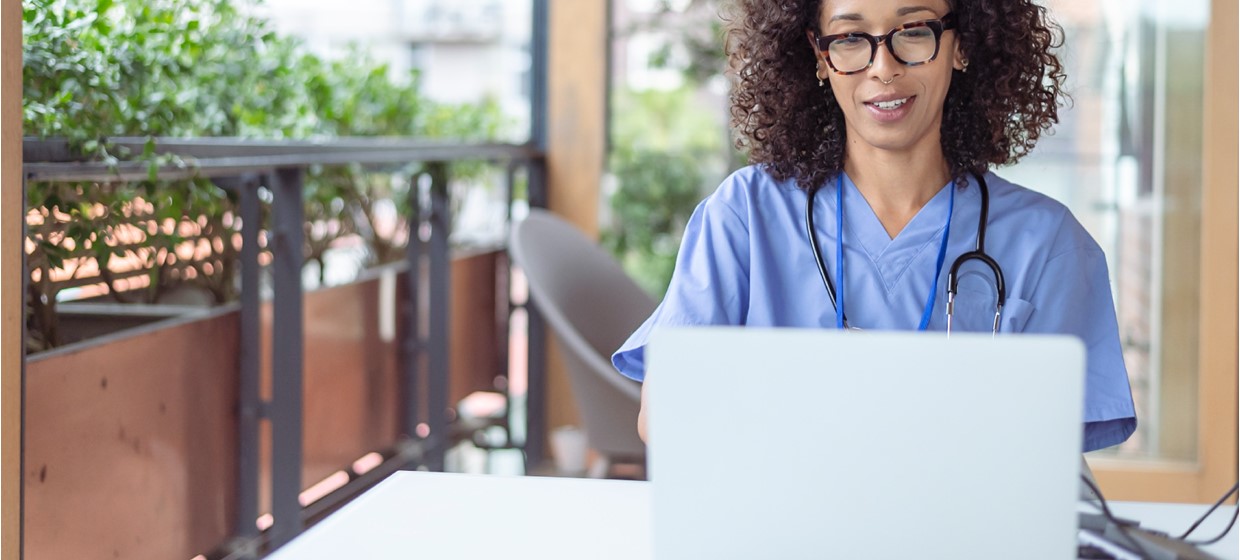 "With rising patient costs, there has been a need to increase engagement and keep costs low, while utilizing our resources wisely. Collections Optimization Manager is doing that for us, saving time and resources."
— Kristine Grajo, Director of the Self-Pay Management Office at Stanford Health Care
Challenge
Stanford Health Care is a level-1 trauma center operating between San Francisco and San Jose. In pursuit of its mission to heal humanity through science and compassion, it delivers clinical innovation across inpatient services, specialty health centers, physician offices, virtual care offerings and health plan programs.
With more than two million outpatients going through its doors each year, Stanford Health Care is alert to the impact of growing patient financial responsibility. To increase collections and deliver an outstanding patient experience, the organization looked for ways to increase efficiency, reduce manual workloads, and reduce costs using data-driven insights and automation.
They set out to:
Use data-driven insights to remove uncollectible accounts
Maximize patient collections by prioritizing patient collection inventory
Identify missed coverage on true self-pay and Medicare accounts
Decrease manual interventions and collections calls and improve efficiency
Reduce the cost to collect, particularly around contingency fees with third-party collection agencies
Solution
Stanford Health implemented Collections Optimization Manager to maximize recovery and reduce costs. This tool scrubs accounts that shouldn't be targeted for collections, so staff can focus their time in the most efficient way. Using machine learning and data-driven insights, the tool scores, segments and prioritizes patient accounts based on ability and propensity to pay. This allowed Stanford Health to recover revenue efficiently while providing positive patient experiences.
Finding missing coverage was another strategy to boost reimbursement and avoid billing patients unnecessarily. Experian Health's Coverage Discovery® solution finds billable primary, secondary and tertiary coverage using the Collections Optimization Manager AR file. Accounts that would otherwise have been sent to collections or written off can be identified and submitted for immediate payment.
Listen in as Kristine Grajo, MBA, Director, and Teresa Ceja-Diaz, Vendor Management Analyst, at Stanford Health discuss how Experian Health helped their organization optimize their collections strategy.
Outcome
With Collections Optimization Manager and Coverage Discovery, Stanford Health achieved the following results:
$4.1m increase in average monthly payments (2019-2021)
Efficiency gains of $109k per month and $1.3 million annually
Saved 672 hours per month by automating the screening of patient accounts, and processed 4,296 accounts
29% of all Coverage Discovery searches resulting in coverage found
Stanford also incorporated PatientDial and had efficiency gains of 900 hours per month, while automating 27,000 outbound calls. A further $1.26m in annualized collections was recovered thanks to Experian Health's Return Mail solution, which ensures that patient accounts contain only accurate, current patient addresses. With accurate patient information on file, the organization can process accounts with greater accuracy. This saves a huge amount of staff time while improving the patient billing experience.
"We have received a lot of positive feedback with Collections Optimization Manager's Return Mail solution because it gives us the most updated contact information. Whenever we need to notify the patient, we have the most updated addresses in our system."
— Teresa Ceja-Diaz, Vendor Management Analyst, Self-Pay Management Office at Stanford Health Care
Find out more about how Collections Optimization Manager and Coverage Discovery help healthcare organizations accelerate collections and deliver an outstanding patient experience.