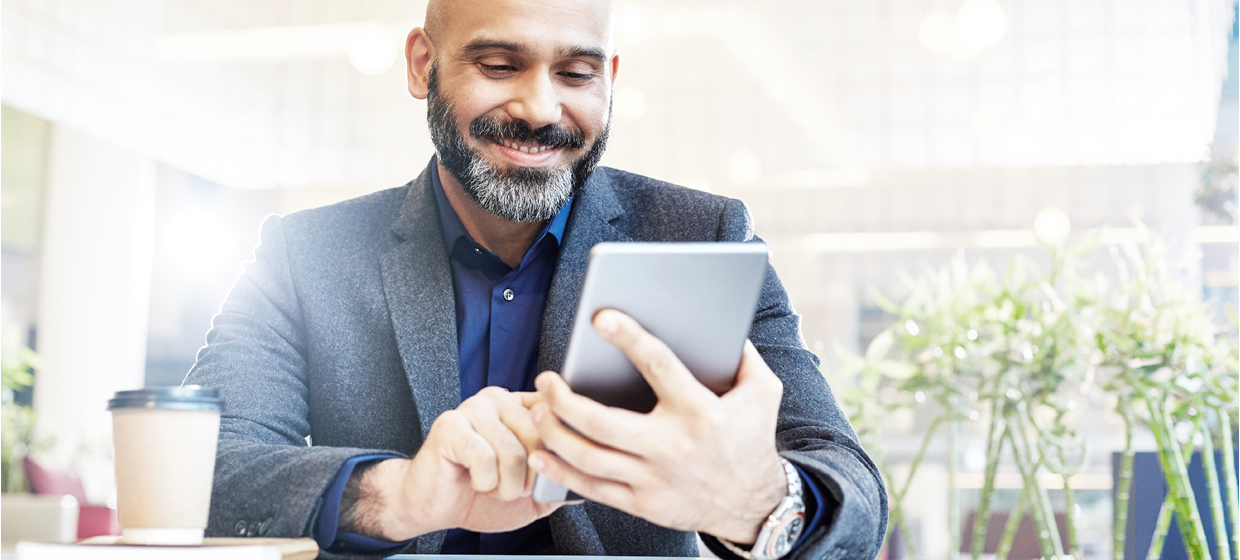 With eCommerce and SaaS companies delivering frictionless digital-first experiences, patients today often get frustrated with their somewhat less digital-forward healthcare providers. Paying via check, handwritten patient intake forms, calling to make an appointment – these are now widely considered to be artifacts of a bygone era. However, many healthcare providers still operate this way, which can hurt the patient experience. Recent data from Experian Health and PYMNTS found that 61% of patients would consider switching to a healthcare provider that offers a patient portal or a digital front door.
But this is rapidly changing. With staffing shortages, rising labor costs and the pandemic-inspired turn towards telehealth, providers are fast adopting a strategy of creating digital front doors to improve patient access, boost engagement, and streamline care coordination. According to a May 2022 report by market analysts at CB Insights, funding for digital front doors reached a record high of $1.9 billion in 2021, up 67% year over year, and is expected to continue growing. A 2022 survey by the Center for Connected Medicine revealed that 55% of health system leaders offer some form of digital front door technology and the remaining respondents said it was on their radar.
What is a digital front door?
Today, digital healthcare means much more than giving patients the option of booking an appointment online. It's a holistic approach to empowering the patient, delivering convenience, and improving access to healthcare at every touchpoint of the patient's journey – a wholesale embrace of digital capabilities at every step in the patient journey.
A digital front door gives patients a streamlined single point of access to all of the tools that empower them to engage with their healthcare provider proactively, independently, and often asynchronously. HIPAA-compliant and highly secure, patients can log into a digital front door from their computer or mobile device to schedule visits, send a message to their practitioner, sign patient intake forms, provide insurance information, get advanced knowledge of prices, and pay for care. On the back end, a digital front door is a platform that seamlessly integrates into a healthcare provider's existing systems, improves workflow, and generates analytics and insights to grow their practice.
What are the benefits?
Patient satisfaction: More than eight in 10 patients now say that they prefer an online registration experience, according to Experian's State of Patient Access 2.0 survey.
Fewer no-shows: Patients are less likely to cancel or no-show when they have the option of scheduling and managing appointments that work for their time and needs.
Frees up resources: By automating administrative tasks like registration, booking, payment, and other processes, the office staff is free to focus on other things.
Fewer errors: Manual processes are rife with human errors. Problems like misspellings or errors in data can lead to denied medical claims, cut into revenue and require more time on the back end to resolve. Digitizing patient registration can reduce these errors and minimize these issues.
Where to start
When choosing a digital front door provider, it's important for healthcare providers to remember to keep their patients at the center. They should ask themselves how it will make life easier for their patients and make their patients more likely to engage with them. By giving patients meaningful solutions that are compassionate to their needs, providers can build a platform that can take their practice to the next level.
But they needn't go it alone. Providers can get advice and support on digital healthcare trends by working with a healthcare vendor. The right partner will bring specialized expertise to help design and implement a digital front door with the capabilities to meet the provider's needs.
Three digital front door options
Omnichannel Patient Scheduling


Online appointment booking gives patients access to the kind of 24/7 self-service scheduling they've come to expect. Automating patient scheduling has been shown to reduce call center call times by 50% while offloading 30% of call center volume to self-service. Patient scheduling software from Experian Health integrates with a provider's website, call center, and physical office.

Registration Accelerator


Up to 50% of denied medical claims can be traced back to errors in patient registration, and health systems can see as much as 10% to 20% of their revenue diverted to remediating these claims. An automated, data-driven patient registration process improves access to care and also reduces the opportunity for these costly errors.

Patient Financial Advisor


Surveys show that as many as 90% of U.S. patients significantly underestimate the costs of major medical procedures. Some 77% say it's important to know what they'll owe before treatment begins. And yet, price transparency is still far from the norm. Patient Financial Advisor provides a personalized price estimate based on the patient's insurance information, payer contracted rates, and provider pricing.
Staying competitive with a digital front door
With healthcare becoming increasingly consumer-focused, a digital front door is no longer optional. To stay competitive, healthcare systems must put their patients at the center of their digital transformation and offer a more comprehensive digital experience. A high-quality platform is one that's not only convenient for patients but increases engagement and transparency throughout their healthcare journey. By investing in the right digital infrastructure now, providers can boost patient satisfaction and engagement while also improving efficiency and streamlining collections.
Experian Health can help healthcare providers open their organization's digital front door. Discover our suite of revenue cycle management solutions or contact us to learn more.