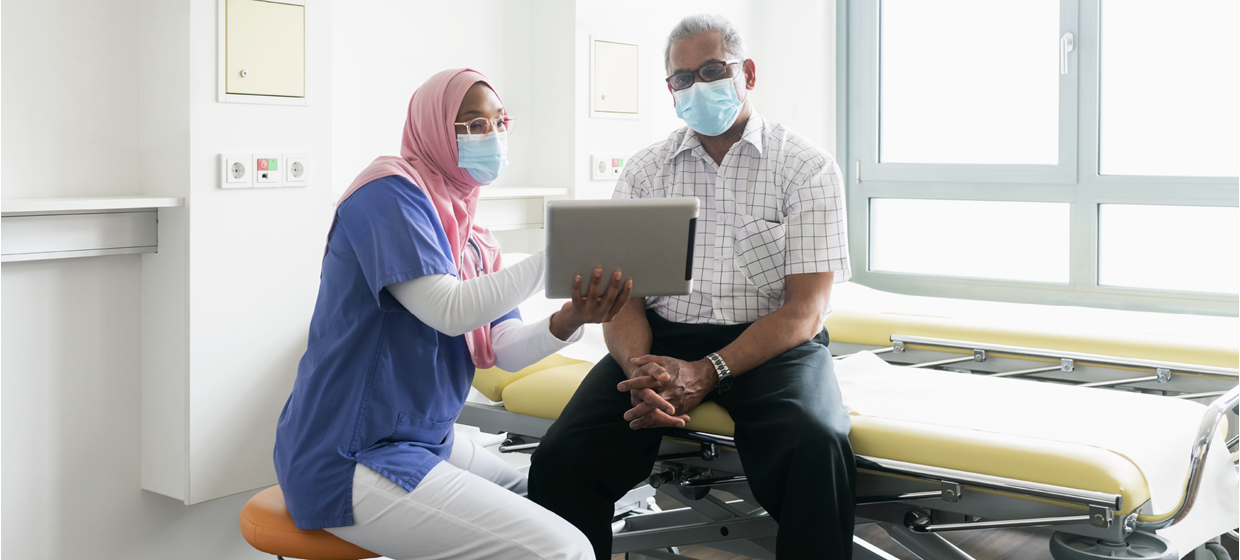 Up to 15 million Americans may find themselves without healthcare insurance when the COVID-19 public health emergency (PHE) ends. The PHE has been renewed until January 11, 2023, and while further extensions haven't been ruled out, the Centers for Medicare and Medicaid Services (CMS) has advised healthcare providers to prepare for a return to pre-pandemic rules. Looming uncertainty over coverage has consequences for both providers and patients. This article looks at what providers may expect as the PHE comes to an end, and specifically, how to proactively verify insurance eligibility to maintain cash flow and help patients navigate the changes.
How will insurance coverage change when the PHE ends?
Emergency legislation has required Medicaid and the Children's Health Insurance Program to maintain continuous enrollment for the duration of the PHE. When the previous rules resume, states will have 14 months to process eligibility checks for Medicaid and CHIP enrollees.
The US Department of Health and Human Services (HHS) estimates that around 8.2 million Medicaid enrollees will no longer be eligible for coverage. Another 6.8 million eligible individuals may lose coverage through "administrative churn." Churn occurs when patients fail to provide annual confirmation of Medicaid eligibility. This can occur because of short-term changes in circumstances or because they don't reply to or understand requests for information.
Some patients will qualify for Marketplace tax credits under the Affordable Care Act and others may seek employer-sponsored coverage. But a large proportion may fall into the "coverage gap," earning too much to be eligible for Medicaid, but too little to qualify for Marketplace credits. The Inflation Reduction Act of 2022 extends access to enhanced Marketplace provisions until 2025, which may bridge the gap for some.
HHS lists a number of additional actions that may be taken at the state level to mitigate potential coverage loss. This includes the adoption of Medicaid expansion, outreach and engagement campaigns. It also includes investments in end-of-PHE preparedness, staffing capacity and in eligibility and renewal systems.
What do these changes mean for providers?
Providers must be proactive in managing the disruption that could occur when millions of patients lose or change coverage. If more patients are without coverage and unable to pay for services, this could lead to an increase in uncompensated care, which costs providers millions in lost revenue. The process of verifying insurance for those with coverage is likely to be more complex, which could also affect providers' bottom lines.
Changes can increase the risk of errors, which could lead to more claim denials. Longer verification checks may cause delays in patient registration and higher call volumes, creating extra work and stress for staff and a poor experience for patients.
The end of the PHE may also affect access to vaccines and food benefits, both of which were expanded under the emergency legislation. These changes could lead to an influx in calls and queries which could compound pressure on staff.
These staff pressures are a particular concern given ongoing hospital staff shortages. A possible surge in COVID-19 and flu hospitalizations over winter could ramp up the challenge even more.
How can providers verify insurance eligibility?
The process of verifying insurance eligibility and benefits involves confirming that:
the patient's insurance information is valid and current
they're eligible to have the services in question covered under their existing plan.
A patient insurance ID card is useful, but it's not enough to prove eligibility. Patient access staff will often check payer websites or call payers directly to verify coverage. This can be a time-consuming and laborious process. Some providers use clearinghouses to run these checks in batches. This can be more efficient than verifying each account in-house but usually takes time to receive confirmation.
Another option is to deploy insurance verification software. Experian Health's Insurance Eligibility Verification solution allows providers to confirm patient eligibility in real-time. The tool connects with over 890 payers to access up-to-date eligibility and benefits data. Responses from multiple payers are modified so registrars can view patient information in a consistent format. Staff gets notifications when edits or follow-ups are needed. The tool also checks self-pay patients against Medicaid databases, which will be invaluable when the PHE ends.
Why are automated, real-time insurance checks so important?
No one wants patient care to be delayed. By validating a patient's coverage before the patient arrives, Insurance Eligibility Verification helps fast-track registration. Automated checks also ease the manual burden on staff and handle higher patient volumes more efficiently. This improves operational efficiency, increases cleaner claim submissions and accelerates reimbursement, creating a more satisfying patient experience. Patients will have a clearer idea of what they'll owe at the time of service, leading to fewer payment delays.
What else can providers do to close the gaps in health insurance coverage and verify insurance eligibility?
Providers can streamline coverage checks by incorporating automated searches for any missing or forgotten active coverage. Coverage Discovery runs multiple checks throughout the patient journey, using proprietary data repositories, advanced search heuristics and matching algorithms to comb through government and commercial payers to find previously unknown insurance coverage.
Fewer accounts end up going to bad debt or written off as charity. This maximizes reimbursement for providers, while reassuring patients who may have believed they were uninsured.
A further step to ease the financial burden on patients and increase the likelihood of reimbursement is to combine these solutions with tools that give patients greater clarity about their healthcare bills. For example, Patient Payment Estimates offer patients clear and accurate estimates of their financial responsibility before they come in for care. Patient Financial Advisor provides personalized payment plans so patients can spread out payments in a way that works for them, together with easy payment methods.
Find out more about how Insurance Eligibility Verification helps providers verify insurance eligibility, speed up eligibility checks, maximize reimbursements and ease pressure on patients and staff as the continuous enrollment provision unwinds.