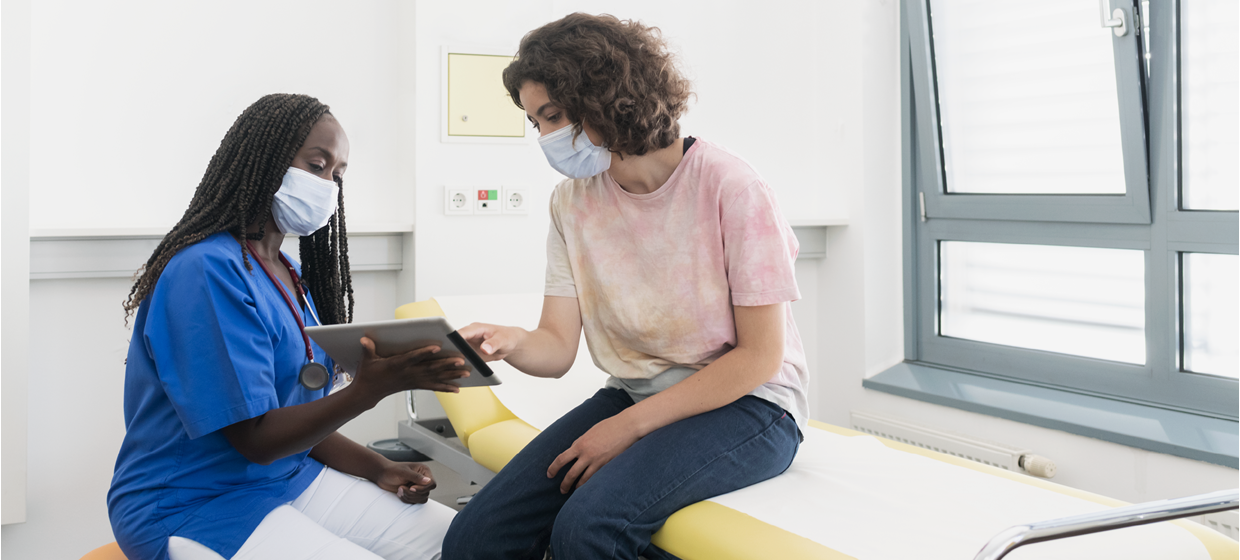 Healthcare can be a serious expense. Around half of U.S. adults find it difficult to keep up with the costs, according to research from the Kaiser Family Foundation. As a result, roughly 4 in 10 have delayed medical care or gone without it over the last year. That's where patient payment estimates and price transparency come in. When discussed at the outset of care, it can help patients prepare their budgets and understand their payment options. Consider it a built-in opportunity for healthcare providers to increase patient satisfaction and collections.
"We're all patients, so we all know the struggles," said Riley Matthews, Senior Product Manager at Experian Health. "There is real frustration when faced with personal health challenges. On top of that, you're burdened with meeting financial responsibilities. There's no upfront explanation or seamless user experience to guide you through the cost of those services."
How to approach patient payment estimates
The best time to share cost estimates is before the patient receives care. Healthcare providers can frame it as a two-way conversation, where the patient can ask questions and understand their projected out-of-pocket costs. When pricing is unclear, the patient might forgo care altogether. That's a lose-lose for both the patient and the provider. Price transparency tends to lead to a better patient experience. According to a recent study conducted by PYMNTS and Experian Health, those who aren't aware of their financial responsibility beforehand are less satisfied than patients who are.
It then comes down to calculating patient estimates that are accurate and reliable. Patient Payment Estimates from Experian Health provide a clear breakdown of their out-of-pocket costs for the recommended services. It's a simple but empowering thing that can help patients feel more in control. When patients are engaged and know what to expect financially, providers are more likely to collect payments in a timely manner. The Patient Payment Estimates platform offers:
Price transparency, including financial assistance options
An improved patient experience that allows for mobile payments
Increased point-of-service collections
Helping patients understand their payment options
Once patients have a clear cost estimate, you can shift the conversation toward their payment options. Some may prefer to pay their bill in full beforehand. Others may need a more flexible arrangement — otherwise, they could opt out altogether and seek better payment options elsewhere. According to the PYMNTS and Experian Health study mentioned earlier, nearly one in 10 patients used a payment plan for their most recent doctor's visit. What's more, many patients who use payment plans are highly interested in switching providers if it means a better payment experience. Payment plans are valuable because they bend to fit patients' unique financial situations. They can also increase the collections rate for healthcare providers.
Experian Health's Collections Optimization Manager can help providers be more intentional with their collections strategy. It scores and segments patient accounts based on which ones are most likely to be paid. From there, it directs them to the right resources to make payments. It essentially uses account data to bump up collections.
Giving patients what they want
Experian Health's State of Patient Access 2.0 survey drove home an important point for healthcare providers — patients want clear, transparent pricing, along with payment plans and easier ways to pay. It's precisely why patient-centered payments are so important. The idea is to give patients realistic financial expectations and fast, convenient payment options. Doing so can increase patient loyalty and revenue. Online patient payment software answers the call. This type of patient-first digital solution can optimize communication between patients and providers and allow for simple online bill pay.
Patients are managing much of their finances online these days, from their bank accounts and student loans to their mortgages and credit cards. PatientSimple is a secure online portal where patients can set up payment plans, update their insurance information, schedule appointments and more.
As the healthcare industry evolves, the patient experience is growing right along with it. Digital solutions, which make room for transparent pricing, are part of that journey. Patient Financial Advisor is a prime example. It provides an accurate snapshot of costs and payment options in advance. Patients receive a personalized estimate based on their benefits information and the provider's payer contracted rates and pricing. Patients are also directed toward secure payment options.
When all is said and done, healthcare providers want to deliver excellent care while also hitting their revenue goals. Patient payment estimates can be a driving force in getting there. Discover how Experian Health can help healthcare organizations provide price estimates and create better patient experiences.