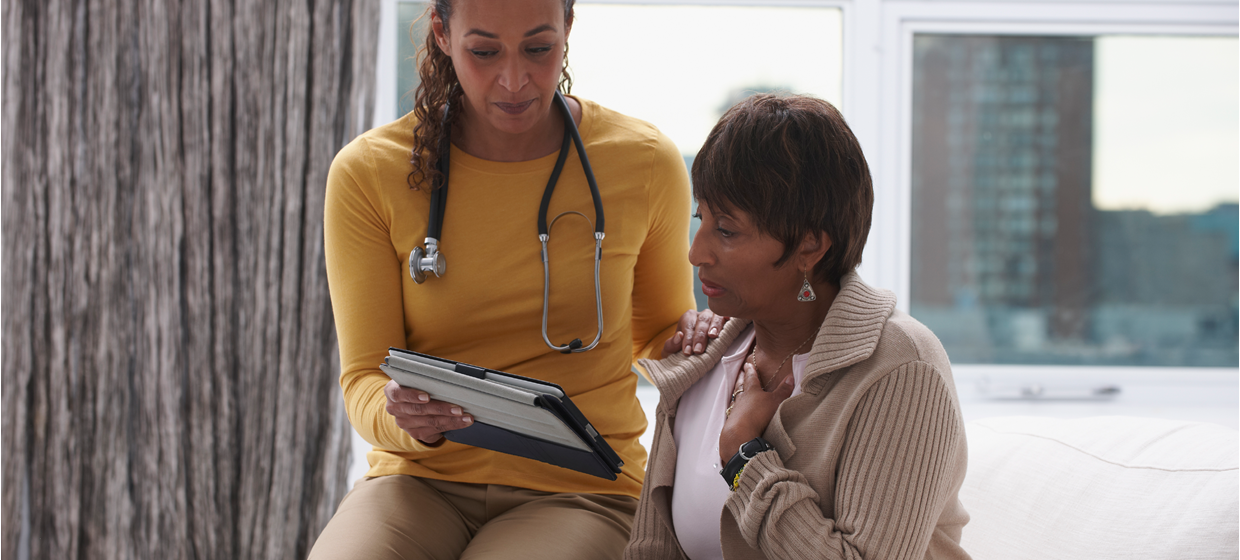 According to the most recent figures from the Centers for Disease Control and Prevention, around 8.8% of Americans are without health insurance. While this has dipped since the pandemic high of 10.3% towards the end of 2020, it still leaves nearly 30 million people facing the often-difficult decision of what to do when they need healthcare. A further 40 million underinsured individuals could find themselves in the same position.  Do they pay for it themselves, avoid care altogether or seek financial assistance? With inflation on the rise and government pandemic support coming to an end, even those with coverage may need additional charity care support.
Several regulatory efforts have been made to address healthcare affordability and increase transparency around charity care, particularly at the state level. For providers, the challenge is to find efficient ways to screen for charity care eligibility as more patients become eligible for support, and remain compliant as these new regulations come into effect.
Download "The Healthcare Conundrum: The Impact of Unexpected Patient Costs on Care," a new collaborative report by Experian Health and PYMNTS, to learn about the effects of rising healthcare costs on patient care.

Download now
Why screen for presumptive charity?
Eligibility for charity care depends on a hospital's financial assistance policy and relevant state regulations. Uninsured patients may be offered a full or partial discount on their medical bill, while insured patients may be awarded a discount on the cost of care. Without charity care, these unpaid bills would be tagged as bad debt, which could lead to patients being chased for payments they're unable to make and affect the provider's cash flow.
To qualify for charity care, patients are often asked to share their household size and income, among other details. Often a provider will ask patients if they'd like to fill out financial assistance forms during patient intake, but many patients decline or are unable to provide the necessary information. Some may feel embarrassed about needing support or worry about how the information will be used. There may be language or literacy barriers. Some may assume they're not entitled to support and decline the forms.
To get around this, providers use automated screening software to identify patients who may be eligible for charity care. This pulls together credit information, demographic data and financial details to determine whether the patient qualifies. Patients get the support – and thus the care – they need, and providers can focus their collections efforts on those who are most likely to be able to pay. Regulation 501(r) permits this type of presumptive screening by a reputable third party.
What does the legislation say about charity care?
As the use of presumptive eligibility screening has grown, several federal and state regulations have been introduced to encourage clarity, consistency and best practice. Providers must keep pace with changes to charity care policy or risk civil penalties or the loss of tax-exempt status.
Under the Affordable Care Act, Regulation 501(r) requires hospitals that offer charity care to have a written financial assistance policy, specify maximum amounts that eligible patients can be charged, and determine a patient's eligibility before sending their bill to collections. Again, it allows for this process to be automated using a third-party vendor.
Individual states also have their own requirements around eligibility screening, for example:
In Washington, the legislature has recently voted to expand charity care eligibility as of July 1 2022 for patients who meet federal poverty level thresholds and have exhausted third-party coverage options. The new rules require hospitals to identify patients that might be eligible for retroactive Medicaid support and support them in applying for coverage.
In California, the AB 1020 rule raises the income level for charity care eligibility to 400% of the federal poverty level. Hospitals must display online notices explaining their policy for financially qualified and self-pay patients. They must also wait 180 days before assigning unpaid patient bills to collections, and provide information to patients before doing so. AB 532 requires hospitals to give patients written details of patient charity care and discount policies at the time of service or at least before they are discharged.
How can providers streamline the presumptive screening process?
Automated presumptive screening can help providers comply with these new rules and implement their own financial assistance policies in the most efficient way.
For example, Experian Health's Patient Financial Clearance uses current financial data to screen patients for Medicaid, charity care and other financial assistance programs in line with the provider's unique charity policies. It incorporates customizable logic that helps providers adhere to regulatory requirements and internal rules around charity care and billing. Screening happens automatically prior to or at the point of service, generating an estimated Federal Poverty Level (FPL) percentage for each guarantor.  A healthcare-based propensity to pay score can also be calculated, giving providers a further data point to work best with patients. This makes it easy for patient advocates to connect patients with the most appropriate financial assistance program, and even auto-enroll them. If the patient does have an amount to pay, they can be guided to the optimal payment plan for their individual circumstances.
Patients can get direct access to screening qualification tools too, with solutions like Patient Financial Clearance. They can check their qualification status and upload documentation to qualify for discounted or free care via text to their mobile device. In addition to helping providers ensure regulatory compliance and document charitable services, this tool helps maximize collections and deliver a patient-centered financial experience. Providers should also check that their collections partners are aware of their obligations under charity care law, and ensure they're compliant, too.
Keeping patients in the loop during charity care eligibility screening
Clear communication is at the heart of a compassionate patient experience, fostering loyalty and trust. In the context of charity care screening, this means making sure that patients know that financial assistance may be available (now also a requirement under charity care regulations). In the past, some patients were not informed about how to apply for financial assistance and struggled with bills they couldn't afford. Others were assigned to charity care without their knowledge and spent months worrying unnecessarily about bills that would never arrive.
Automated charity care checks solve both situations, by ensuring that no patient misses out on support to which they're entitled and by making it easy for providers to notify them. Patient Financial Clearance generates scripts for patient advocates to use during financial counseling discussions, to help patients navigate the financial process with greater ease. And with mobile text charity screening, the patient gets the information they need, right in the palm of their hand, so they can engage with the process more easily.
Patient Outreach solutions can complement these activities by providing timely and personalized prompts and reminders through the patients' preferred communication channels. Not only will this enhance the patient experience and support compliance with charity screening rules, but it also helps improve patient outcomes by keeping patients on track with their care plans and driving down unnecessary readmissions. And for patients who do have an amount to pay, a payment experience that's tailored to their financial circumstances will further boost patient satisfaction and collections.
The ROI on these tools can be significant. Let's say a hospital treats 1,460 uninsured patients per month. If just 10% of those patients qualify for Medicaid, at an average reimbursement rate of $1000, the hospital could claim $146,000 per month by ensuring those patients are enrolled – and avoid writing off nearly $1.8 million per year.
As economic uncertainty continues to weigh on providers and patients alike, the pressure's on to streamline patient collections and prevent avoidable missteps such as non-compliance with charity care rules. Find out how using an automated financial assistance process with Patient Financial Clearance can create a safety net for providers and patients, increase collections and reduce bad debt as patient financial responsibility increases.