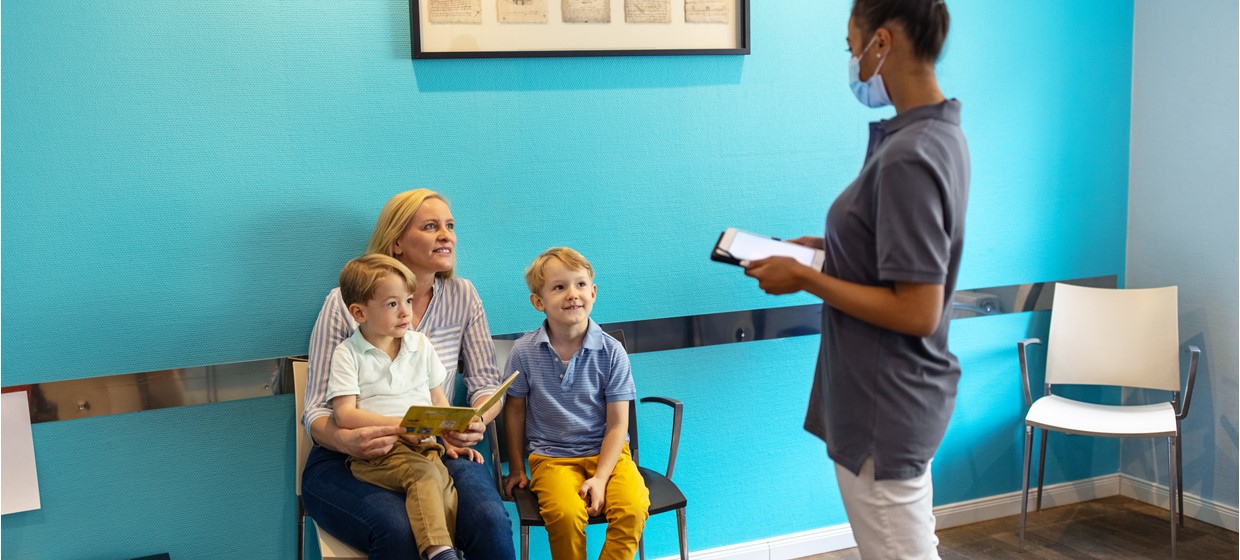 Healthcare staffing shortages are patients' biggest safety concern, according to a new study by ECRI. Pandemic pressures led many healthcare workers – clinical and non-clinical – to join the "Great Resignation," causing a significant drop in hospital employment since February 2020. Insufficient staffing can lead to longer wait times and clinical and administrative errors, which can present a real threat to patient safety. Critical shortages also erode financial performance through wage inflation, recruitment and training costs, and hampered productivity.
As the problem persists, providers are seeking effective solutions to alleviate the burden on their existing workforce and solve for healthcare staffing shortages. Digital tools and automation should be top of the list to help improve efficiency, increase staff satisfaction, and corral the resources needed to deliver high-quality care in a cost-effective way for non-clinical jobs.
Creating the conditions for a thriving healthcare workforce
The pandemic exacerbated longstanding issues with understaffing and burnout that led to healthcare staffing shortages, but it also expedited several digital innovations that may be part of the solution. An aging population coupled with increasing public health concerns aren't going to make the situation any easier, so healthcare leaders should leverage these digital advances to build a resilient workforce. For non-clinical roles, advanced data analytics and automation can complement wider workforce strategies – by making it easier for downsized teams to do more with less. This can help reduce time-consuming manual work, eliminate frustrating and unnecessary rework, and streamline workflows to increase efficiency and job satisfaction. By handing off repetitive and rule-based tasks to intelligent software, administrative and billing teams will be able to manage the growing workload with less staff and focus their efforts on the tasks that really need a human touch.
How digital tools can fill in the gaps created by healthcare staffing shortages
Streamline non-clinical workflows with advanced analytics

Analytics can capture organization-wide insights to inform planning and optimize staff resources on a day-to-day basis. By taking a deep dive into existing processes, providers can better understand what tasks are really necessary. Eliminating superfluous activities and automating those that don't need a human touch means that available staff can be deployed more efficiently. This is more than simply digitizing existing workflows. The real power lies in combining updated technology with strategic process improvements.For example, automated patient outreach allows providers to send automated messages and appointment and bill reminders to patients, so fewer staff members are needed to manage calls. It can also be used alongside consumer data to segment patients according to their needs, so providers can identify and reach out to those that may need to reschedule care. This can help forecast future demand with greater accuracy.

In addition, data on the social determinants of health can be incorporated to trigger automated campaigns based on what's known about a patient's access to care and medication, housing instability or food insecurity.

Facilitate self-service patient access with automation

Equipping patients with the digital tools to complete more administrative tasks themselves is another effective way to reduce the need for staff input. Self-service patient scheduling and registration solutions give patients the convenience and choice they desire (as revealed in Experian Health's State of Patient Access survey 2.0). They also minimize the manual tasks and call volumes that put pressure on understaffed patient access teams. Digital scheduling also plays a role in patient care. Online scheduling reduces the risk of no-shows because it's easy for patients to book and reschedule appointments at a time they know they can attend, thus avoiding diagnostic and treatment delays that could lead to poorer health outcomes.And unlike manual registration processes, data errors are far less likely, which helps avoid delays and rework later. Automated self-scheduling and registration platforms allow small teams to handle more complex work, which improves staff satisfaction and increases the likelihood of positive patient outcomes.
Let better data minimize staff time spent on revenue cycle tasks

Understaffed teams must allocate their time carefully. Significant amounts of staff time can be saved throughout the revenue cycle with more accurate and timely data. For example, Kootenai Health in Idaho saved 60 hours of staff time in two months by automating patient financial clearance. More patients were assigned to the correct financial pathway, and reliable data insights helped reduce manual work and guesswork, leading to fewer bills being written off.A particular challenge for busy teams is managing frequent changes to prior authorization requirements. Prior authorization software pulls information from multiple health plan websites to give staff real-time visibility into current requirements and generates an exception-based workflow so they can focus on high-priority tasks.

Automation and advanced data analytics can also be used to find missing coverage quickly, optimize patient collections, and ensure that claims are clean the first time. Experian Health supports optimal collections modeling by combining diverse sources of credit data, behavioral insights and socio-economic data to build a holistic picture of each patient's financial situation, so staff can manage their accounts in the most efficient way.
Ease workforce pressures and enhance the patient experience with automation
Automation is not a substitute for the care and attention provided by expert healthcare workers. However, new digital and data-driven technologies can complement person-to-person interactions and ease pressure on busy teams. Integrating reliable data sources, analytics and responsive workflows can help providers manage current shortages and future workforce challenges by removing unnecessary manual tasks, reducing errors, and offering insights to improve patient-facing and back-office systems.
Contact us to find out how Experian Health's data-driven insights and automation can help solve for healthcare staffing shortages, protect the revenue cycle and maintain high-quality standards of care.