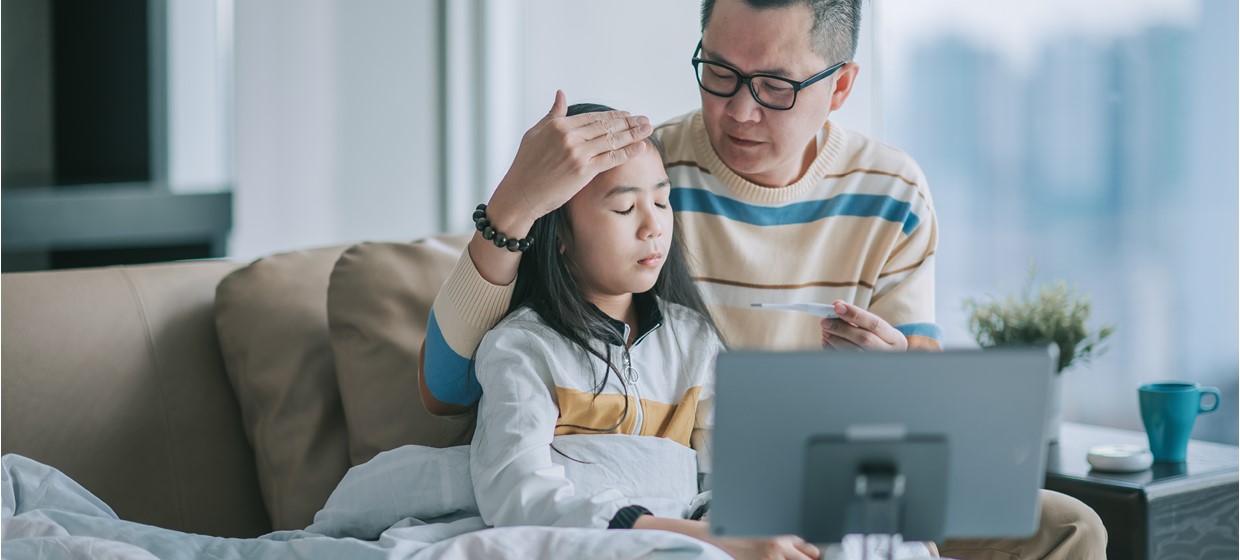 Earlier this year, Experian Health teamed up with PYMNTS to ask more than 2300 consumers about their digital healthcare habits. The results confirmed that consumers are eager to use digital channels, but still experience challenges in finding options that meet their expectations. The Digital Healthcare Gap: Streamlining the Patient Journey examines how healthcare providers currently use digital tools to allow patients to book appointments, obtain test results and make payments. It also examines how providers are closing gaps. This article summarizes the key insights that will help providers create a seamless digital experience and improve patient engagement.
Download the report to get the full study, and to learn how healthcare providers are using digital channels to improve care and drive engagement.

Get the Report
How are healthcare providers using digital channels to streamline access to care?
While most patients still prefer to interact with healthcare providers in person or by phone, digital methods are increasingly popular. For example, Experian and PYMNTS data show that:
1 in 5 patients used digital channels to schedule appointments within the previous year.
1 in 3 patients used patient portals to fill out registration forms.
1 in 4 patients used digital methods to pay for healthcare.
Urgent care patients were the most likely to schedule appointments online, with 17% using patient portals, 16% scheduling directly through practice websites and 5% booking by text message. Patient portals were also the most popular digital channel among patients booking appointments with family practices.
These insights suggest that patients want on-demand patient access and a range of options to book, register and pay for care in a way that's most convenient for them. When they have that choice, many opt for digital methods, though results vary by type of provider. Patient portals are emerging as the most popular channel because they allow patients to securely access and manage their healthcare information in one place, whenever and wherever they like.
Missed us at the MUSE Inspire Conference? Contact us for more conversations about opening healthcare's digital front door.

Contact Us
How can providers better engage patients using digital healthcare solutions?
Despite their enthusiasm, many patients run into challenges when using patient portals, especially when making payments. Obtaining accurate cost estimates before coming in for care was a major pain point for 15% of patients surveyed. Portals are an obvious solution, but only 24% of patients said they had access to portals that include this feature. Even among those patients with access to "estimate-enabled" portals, only 6% said they knew their out-of-pocket costs in advance, which may point to communication or usability issues.
The ability to receive cost estimates in advance of treatment has a major impact on how satisfied patients feel with their overall care experience. Nearly 85% of patients said they were satisfied with their care, but those who did not receive cost estimates for their most recent appointments tended to be less satisfied. The portion of urgent care patients satisfied with their experience dropped to 74% when out-of-pocket expenses weren't known in advance.
Experian Health's Patient Estimates can help address these gaps. This web-based pricing tool gives patients accurate cost estimates before their treatment and offers advice for financial assistance and charity options. Patient Financial Advisor complements this by delivering pre-service estimates of the patient's responsibility straight to their mobile devices. With this solution, patients get a text message with a secure link to their cost estimates and payment options. Providers that offer a convenient and transparent financial experience through these types of digital tools are likely to see improved patient engagement and more efficient patient collections.
Tom Cox, President of Experian Health, says that digitally-enabled convenience is the secret to better patient engagement.
"Patients are consumers before they are patients. They may not be experts in medicine, but when it comes to convenient and efficient scheduling, registration, estimates, payments, communication, and flexible delivery of these services, the consumer becomes the de facto expert. Healthcare is quickly approaching the point where a standard of convenience and ease of use – primarily delivered via digital tools ­– will result in patient attrition for those failing to meet the standard. The 'innovation' needed is to reach parity with the experiences consumers have in their other service interactions."
"Healthcare is quickly approaching the point where a standard of convenience and ease of use – primarily delivered via digital tools ­– will result in patient attrition for those failing to meet the standard."
– Tom Cox, President at Experian Health
How can digital healthcare solutions attract and retain new patients?
The research also found that opening the digital front door can supercharge efforts to attract new patients. 3 in 10 patients use digital methods to find and select providers, with 1 in 10 using online reviews as part of their search. Nearly 2 in 10 struggle to find the professionals they need.
Building a consistent online presence can help increase providers' "discoverability" and signal a commitment to digital healthcare that so many patients desire. Providers that offer easy and reliable digital tools are also going to be more likely to attract and retain new patients. With 20% of patients saying portals are complicated to use, and 13% saying they lack functionality, providers that offer streamlined digital services are going to be more attractive. Building on the existing momentum with online self-scheduling and self-service patient registration can make it easier for patients to choose and register with new providers.
Cox recognizes that digital solutions are not a simple fix – but worth the effort.
"As consumers, we take something like scheduling for granted. What goes on behind the scenes is pretty complicated, however. In the case of scheduling a medical visit, there are specific time slots, physician schedules, how to address cancellations and the need for referrals, among many other variables…. It can be challenging for a healthcare provider to aggregate disparate data into a digital tool that's easy for patients to engage with. That's why solution partners like Experian Health are critical to help deliver a better patient experience."
Find out more about how Experian Health's tried and tested digital tools can help providers streamline the patient journey.