Experian Health and PYMNTS recently collaborated to release a new report, "Accessing Healthcare: Easing Digital Frictions In The Patient Journey." Getting care through digital channels became a norm during the pandemic, and will continue post-pandemic. Digital-savvy consumers have come to expect seamless experiences; however, there are a few gaps that healthcare providers must continue to address.
This report examines how consumers use digital healthcare channels, their pain points and how providers can address gaps to improve patient care and satisfaction.
Check out some of the highlights below: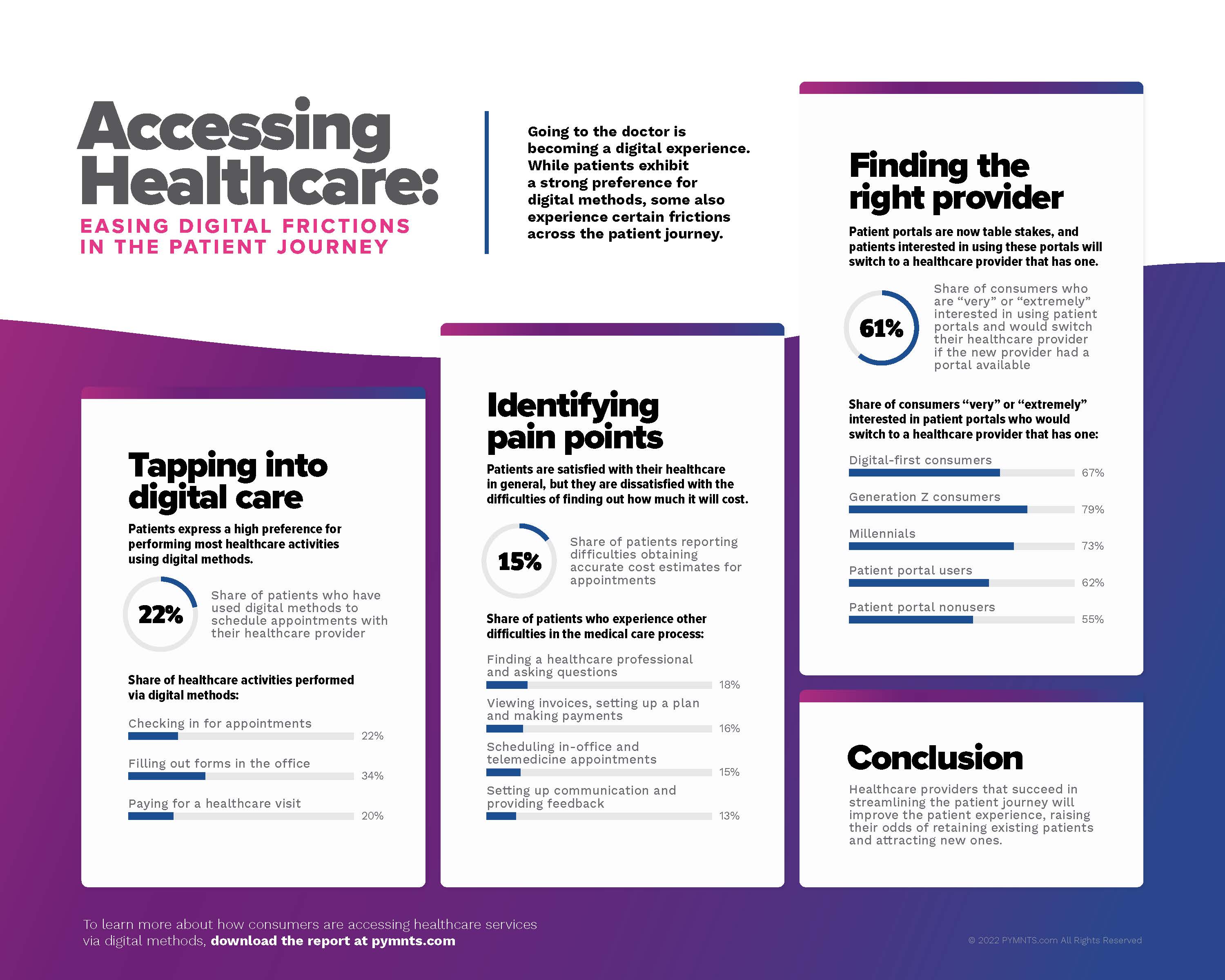 To learn more about how consumers access healthcare services via digital methods, download the full report.