COVID-19 transformed the patient journey, and it's clear when we evaluate every step. Data and technology gave patients the convenience, flexibility, and control to get care on their terms, and these changes will be here to stay. From marketing to scheduling to payments and more – providers and payers have ample opportunities to respond to these changes and will need to adapt their future strategies accordingly. Self-scheduling, mobile registrations, and automated authorizations are a few examples of tools and technologies that are more than likely to remain prominent in healthcare.
What other changes are here to stay? In this new infographic, we take a dive into each of the 7 steps to see how data and technology has impacted the patient journey, and provide strategic recommendations on how providers and payers can adjust post-pandemic: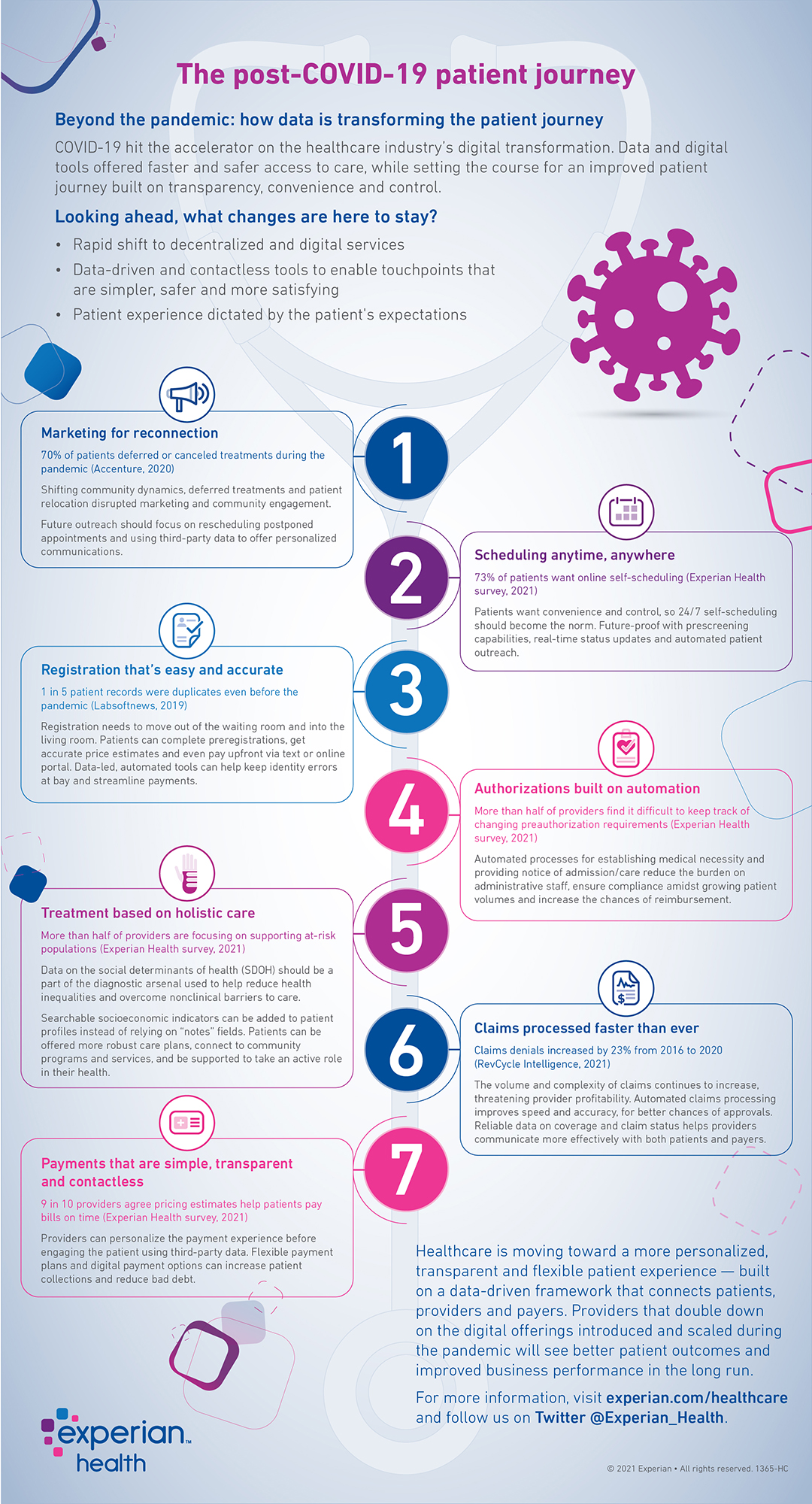 The use of data and digital tools opened up new doors for greater patient access, engagement, transparency, and control. The post-COVID-19 patient journey is going to continue to evolve – payers and providers will need to adapt to keep up with the changes, to ensure that patients experience the best outcomes. To get a deep dive into all of the changes to the patient journey, download our white paper.
Download the white paper