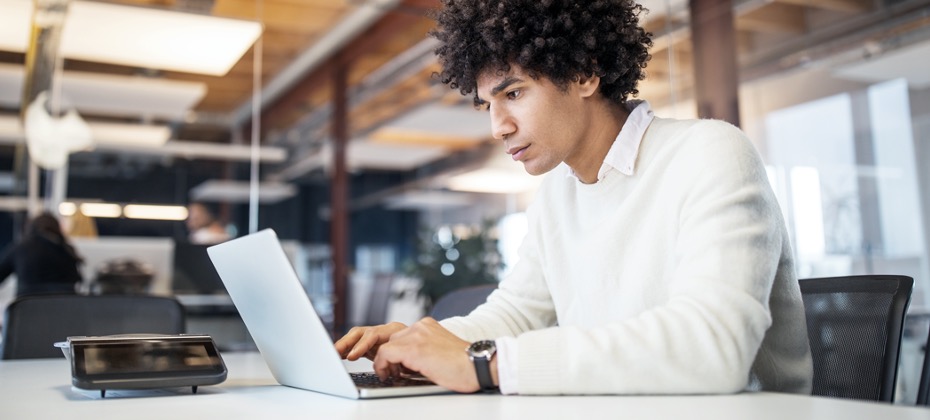 This is the third in a series of blog posts highlighting how the patient journey has evolved since the onset of COVID-19. Explore how digital patient intake solutions are transforming the registration process – presenting patients with self-service options and providers with an automated and more efficient process. To read the full white paper, download it here.
Registration is a familiar pain point in the patient journey, but COVID-19 has pushed both patients and providers to embrace digital patient intake processes and solutions. These new solutions move registration out of the waiting room, reduce errors and inefficiencies, automate billing, payments and create an enterprise-wide approach to data. Digital patient registration, once considered a "nice to have," is now a widespread priority. A reveals that 88% of providers plan to invest in patient intake capabilities as a result of the pandemic, up 15% over a year ago.
Patients lead the way on post-pandemic digital experiences
COVID-19 marked a tipping point in the digital patient experience. Contactless care in the form of telehealth, along with increased use of patient portals and self-service scheduling tools, helped patients access care from a distance. Now, even though 81% of patients say they believe their provider has made on-site facilities safe, many still prefer online and mobile registration options. The study also revealed that 64% of patients prefer an online or mobile-enabled registration experience.
"There's an 'ick' factor," explains Spiro Kalapodis, Director of Product Management for Registration Accelerator and Patient Financial Advisor at Experian Health. Patients actively dislike filling out paper forms, using registration kiosks and handling iPads set out for public use. "I don't blame them," says Kalapodis. "Even though the initial wave of COVID-19 restrictions has passed, I would prefer completing the registration process from the comfort of my car, rather than fill out forms in a crowded waiting room."
Simplifying a difficult process with digital registration and digital patient intake solutions
One reason automated registration can be such a relief is that manual processes are notoriously difficult for providers to manage. Manual patient registration has always been labor-intensive and subject to human error; COVID-19 magnified these limitations. Paper forms are inefficient – they require design, printing, paper, clipboards, pens, secure storage and disposal. So many things can go wrong: receiving illegible responses, inputting data incorrectly, misplacing forms, the list goes on—and each step consumes valuable staff hours, with questionable results.
Meanwhile, patients moved, visited new providers, changed jobs and switched insurance companies which meant there was more information needing capture. At the same time, providers are struggling to recoup revenue that was lost when patients deferred care during the pandemic. Optimizing both human and digital resources is key to delivering on an improved patient experience and regaining consistent profitability.
"Patient intake solutions automate everything so data can be used consistently across the patient journey," says Kalapodis. "For example, when a patient scans their insurance card and submits it through Experian Health's Registration Accelerator, we leverage technology behind the scenes that can automatically indicate the patient's insurance provider, policy details, and correctly return the patient's subscriber details —information that staff members otherwise have to figure out for themselves. By automating this process, we're saving time and resources, reducing misunderstandings and preventing data entry errors, which can be costly for providers and confusing for patients."
With the right data, providers can also create accurate estimates and even invite patients to pay their bills as part of the registration process. The patient receives a text message with a link to their estimate, along with the opportunity to pay online or on their mobile device. "Not only does this streamline the billing and collection process for providers, it creates a frictionless experience and increases greater transparency for the patient," says Kalapodis.
Getting to a single view of the patient
Maintaining accurate data records can help providers deliver smooth patient experiences, better care, simpler payment processes and allows for better communication. Unfortunately, COVID-19 created another challenge on this front. During the pandemic, many patients signed into patient portals to schedule vaccine appointments. In their hurry to secure a shot, many inadvertently created duplicate accounts—and now have duplicate records. Obviously, multiple vaccine logins are not the only source of duplicate, inaccurate and incomplete patient data. But thanks to COVID-19, providers have this additional problem to contend with.
Automation can make fast work of data issues. A universal identity manager creates a single view of the patient using unique patient identifiers, which prevent duplicate data records. The result: fewer billing errors and reduced associated costs, better care and a more frictionless patient experience.
Patient intake can be painless
Digital patient registration was a good idea even before COVID-19. Paper forms, entry errors, fragmented data, duplicate records, slow billing, and a lack of transparency made the registration process costly and inefficient. But COVID-19 made the need for digital more acute. Providers that hope to re-engage patients and recover profitability in the post-COVID-19 era need the power of data and automation.
Learn more about how Experian Health can help you deliver a patient registration experience that fits post-pandemic expectations while improving efficiency, reducing errors and leveraging patient data.
Download the white paper to learn how digital patient intake solutions are revolutionizing healthcare.
Download the white paper
Missed the other blogs in the series? Check them out: