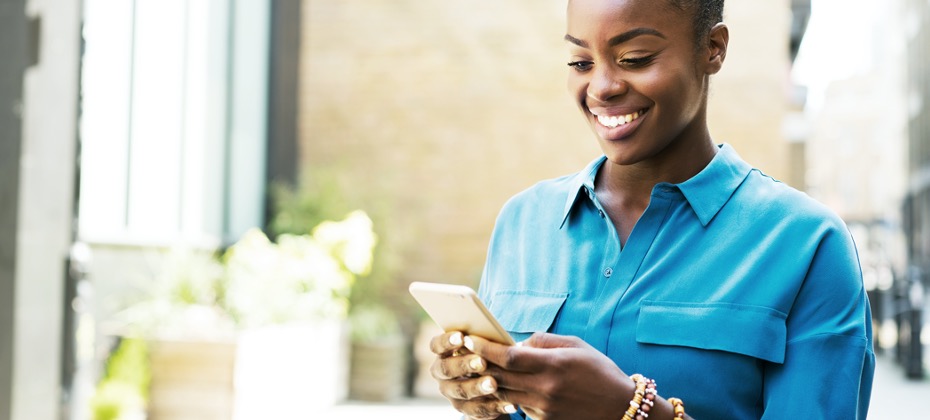 This is the first in a series of blog posts exploring how the patient journey has transformed as a result of COVID-19. This series will take you through the changes that impacted every step of the patient journey and provide strategic recommendations to move forward. In this post, we explore the role of healthcare marketing in acquiring and re-engaging patients as they return for care. Read the full white paper here.
The healthcare industry's overnight switch to digital-first operations put marketers and patient engagement teams at the heart of the new patient-provider relationship. From helping patients navigate online services and contactless care to providing timely information about COVID-19, proactive communications became a matter of life and death.
Now, the challenge has shifted again. With a growing number of patients moving locations, changing jobs, and switching health plans, healthcare providers must strengthen their marketing outreach efforts to welcome new consumers and reconnect with existing ones. Finding new strategies to communicate effectively and pointing consumers to the right services at the right time will be key to financial recovery post-pandemic. Here, we look at four opportunities that healthcare marketers and patient outreach teams can incorporate into their post-pandemic playbook.
Opportunity 1: Get your records straight before investing in new healthcare marketing strategies
As patients' circumstances changed, many found their health records were out of date. Addresses were incorrect. Insurance records were incomplete. Some individuals accidentally set up duplicate accounts when registering for online services. For providers, this amplified a challenge that existed long before the pandemic – finding ways to ensure accurate patient identities.
A recent survey by Experian Health found that patients welcome proactive outreach by providers, though many say their providers fail to do this. Nearly half of providers say they want to, but inaccurate or incomplete patient data gets in the way.
Investing in marketing and outreach strategies is money down the drain unless providers can verify that the information they have for each patient is reliable. An identity management tool such as can confirm names, addresses and other demographic details of existing patients and those who have recently moved to the area – to correctly match their information at every digital and in-person touchpoint.
Opportunity 2: Build personalized patient outreach strategies based on consumer insights
Next, providers can enrich patient identities with originally sourced consumer data for a comprehensive picture of who their patients are. When providers can confirm who their patients are, what they need, how they spend their time and money, and how they like to communicate, they can build personalized outreach strategies to improve patient acquisition and retention.
For example, providers have new opportunities to offer telehealth access for patients in their preferred language. Experian offers 196 language codes that can be applied based on individual patient profiles, so you can connect patients to the right physician. For patients who are new to the area, communication that reflects their lifestyles, preferred channels, and personal interests will help maintain loyalty and provide better customer experiences.
The aftermath of the shift to online and digital healthcare tools has been polarizing, with some patients feeling hesitant to engage with unfamiliar tools. Others expect a more sophisticated digital experience that matches their interactions in retail and entertainment. Knowing which camp patients identify with will help your patient outreach team discern which tools and guidance to offer to which patients. With ConsumerView, you can differentiate your services from other health systems vying for the same consumers, and offer a tailored engagement experience.
Opportunity 3: Reduce readmission risk with data on social determinants of health
Knowing whether your new and existing patients are affected by social determinants of health (SDOH) can also help tailor outreach communications. This can help them overcome access challenges and reduce the risk of readmission. Understanding if patients are at risk of missing appointments or struggling to follow a care plan because of food insecurity, isolation, lack of transportation, cultural exclusion, or financial limitations, can help providers point them to relevant community programs and financial support.
By understanding patient barriers, providers will be able to communicate more effectively with their patients. For example, a conversation with someone who is experiencing unexpected, short-term financial difficulties as a result of losing their job in the pandemic would be much different than a conversation with someone who has been unemployed and low-income for many years.
Opportunity 4: Reschedule deferred care by marketing online scheduling platforms
Seven in ten patients deferred or canceled treatment during the pandemic. Providers must figure out where those patients are and what their (potentially more serious) healthcare needs may be. Re-engaging and rebuilding relationships with these patients is critical to encourage them to come back for care.
Marketing teams play a major role in raising the visibility of non-coronavirus health issues and the need to reschedule care and return to a pre-pandemic healthcare routine. Third-party data can fill in the gaps in patient identities, so providers can identify specific needs and worries, determine the best contact information for each patient, and re-engage effectively. Online scheduling platforms will be especially important. These platforms can help patients reschedule appointments at their convenience, connect them to telehealth services, and overcome some of the practical barriers to care.
Find out how Experian Health can help your organization access new sources of data and see how your patient community has changed since March 2020, down to the individual level. By combining identity management software with accurate consumer insights, your marketing and outreach teams will be armed with everything they need to attract and retain satisfied consumers.
Download our white paper to see how other steps of the patient journey have evolved since the onset of COVID-19.
Download the white paper