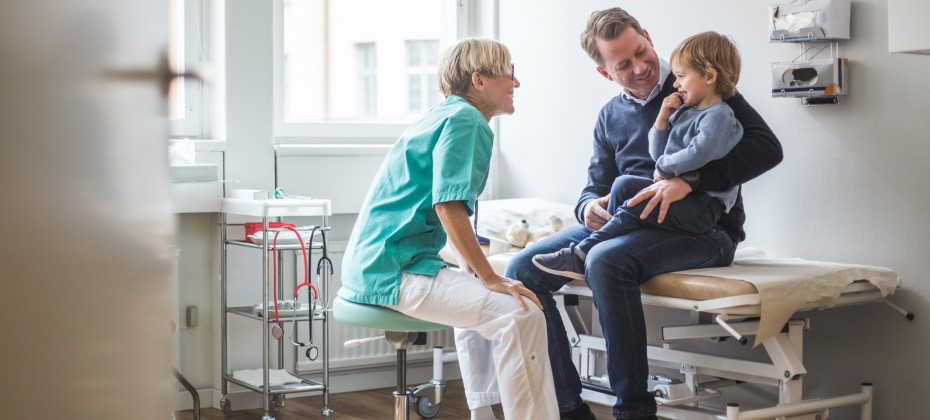 "The entire healthcare industry was turned upside down by the pandemic. Procedures were pushed back, insurance companies gave policy holders a lot of mixed information. It has been a mess."
This is what one healthcare executive told us when we surveyed patients and providers on the state of patient access, in June 2021. Changing prior authorizations requirements were particularly messy, and as more patients return to care, there's a risk they'll become even more chaotic.
During 2020, many in-person healthcare services were canceled, delayed, or avoided for fear of infection. Now, patients feel more comfortable about returning for care. When we first surveyed consumers in November 2020, 58% said they'd wait until COVID-19 subsides before rescheduling. In June 2021, only 19% said they'd wait. Canceled procedures have dropped by half, and while the opportunity to recoup lost revenue is a relief for providers, processing prior authorizations for the sudden influx of patients is a worry.
Two thirds of providers say they find it difficult to keep track of changing pre-authorization requirements. Two in three also expect to face issues in securing authorizations for scheduled elective procedures, up from just over half last year. Embedding accurate and efficient workflows will be paramount as patient volumes rise, which means it's time to rethink the archaic manual processes that often result in delays, errors, and non-compliance. Could automation offer a mess-free way to manage the growing challenge of prior authorizations?
Manually managed prior authorizations cost time, money, and quality of care
Even before the pandemic, prior authorizations were a thorny issue for healthcare organizations who wanted to offer the best possible care to patients, without risking denied claims. According to the Medical Group Management Association (MGMA), 80%-90% of medical groups say prior authorization requirements have grown year over year.
In an ideal world, prior authorizations protect patients from undergoing therapies that are overpriced, ineffective or unnecessary. They assure providers that they'll be reimbursed for the services they deliver, and confirm that treatments are high-quality, evidence-based, and safe.
In reality, while prior authorizations can help incentivize value-based care, the admin and financial burden for providers is growing exponentially. Frequent changes, increasing denials, and lengthy negotiations with payers mean many providers need to employ additional full-time staff to handle prior authorizations. As the cost of drugs soars, they're forced to lay out huge sums and cross their fingers as they wait to recoup the costs.
There was a hint of respite at the peak of the pandemic, when payers lifted many requirements, or extended authorizations already held on file. But these changes took time to filter through, and some providers continued to lose up to two entire business days per week to prior authorizations work during the pandemic.
Now, as the pandemic starts to settle, those requirements are back (and growing), and providers are scrambling to re-join the dots using their old, manual processes. As patient numbers surge, traditional manual methods for such an admin-heavy process are straining under the pressure. With so many accounts to authorize, the need for an automated solution is even more apparent.
Leveraging automated solutions for speedy, accurate prior authorizations
To ensure patients get the care they need and to keep a lid on further revenue loss, hospitals and medical groups should consider tapping into automated authorizations engines. With an integrated Authorizations management system, you can initiate more authorizations in less time, run automated status checks to avoid rescheduling care, keep abreast of changing payer rules, and avoid unnecessary reworking of claims.
Users are guided through the workflow, which auto-fills essential real-time payer information. Patient information is populated by the SmartAgent feature, so pre-certification can be progressed quickly behind the scenes. Users only need to step in when clinical questions pop up. Notice of Care (NOC) generates a worklist of all pending patient encounters, to ensure that no payer notification requirements for notice of admission, observation or discharge are missed. Staff can escape the time-suck of repeatedly checking payer websites or calling up payers to verify yet again whether a patient encounter qualifies.
CHRISTUS Health says goodbye to Excel spreadsheets and lengthy calls to payers
Prior to automating with Authorizations, CHRISTUS Health were wrangling with a cumbersome Excel spreadsheet three times a day, causing errors and rework. With automation, they can work accounts in real time from the NOC worklist, instead of waiting for appointment information to download. Automating led to a 60% increase in productivity, averaging 120 accounts closed per day.
For organizations worried about rising patient numbers choking their existing manual workflows, switching to an automated system could be a timely move. Chasing paperwork is never a good use of resources, and with the lingering possibility of pandemic flare-ups, automated authorization inquiries could help minimize time spent on tedious manual tasks and running checks with payers.
Find out more about how Experian Health's Prior Authorization software could help your organization minimize the risk of missed reimbursements, and give your team the breathing space needed to focus on maximizing support for patients returning to care.
Learn more