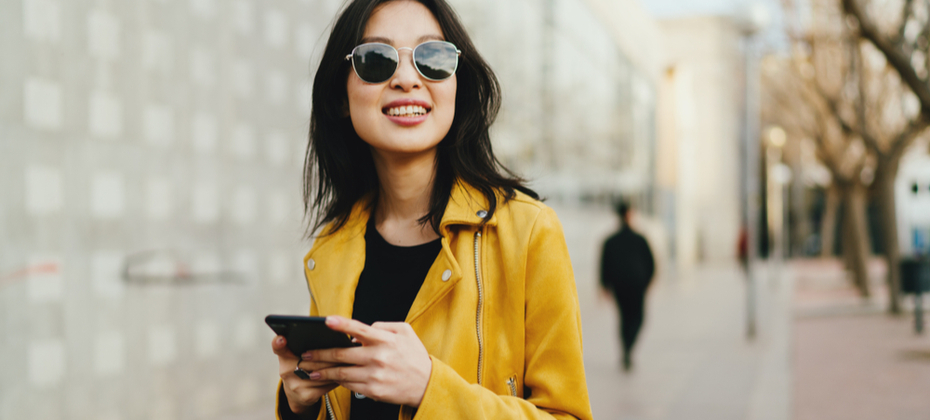 More than 7 million households moved to a new county during the pandemic. Huge numbers of Americans deciding to escape busy urban centers is one unexpected side-effect of COVID-19 that's hitting healthcare providers hard. According to a Pew Research Center study, more one in five relocated during the pandemic or know someone who did. More recent research suggests that just over half of Americans plan to move in 2021!
While fears around the risk of infection and the knock-on effect of rising unemployment prompted some to seek out quieter and more affordable areas early on in the pandemic, motivations for moving in 2021 are driven by new perspectives on what's important in life. After a year of uncertainty, many are relocating in search of a better quality of life, remote working opportunities, or adventures someplace new.
High turnover calls for better local healthcare marketing
 Whatever the reason, relocating brings significant upheaval: new jobs, new schools, a new community – and potentially a new healthcare provider. There's a huge opportunity for providers who can make it easy for new residents to take "find a healthcare provider" off their relocation to-do lists.
As the "for sale" signs go up, the geography of healthcare use is changing. Some providers are seeing a dip in their consumer population, while others are gaining new consumers. Providers must think differently about attracting new patients to minimize the risk and impact of this high turnover. How do they find them and communicate in the most engaging way? Here, we look at how healthcare marketing strategies can help providers maintain a pipeline of new patients and inspire lasting loyalty in their existing consumer base.
Smart marketing when there's a surge in new residents
 Traditionally, providers looking to draw in new patients might rely on "new mover lists" and mailshots. But these lists don't reveal much about who these new movers are and what they care about, which leads to generic, one-size-fits-all marketing messages. With the right data, providers can access more meaningful insights about these newcomers' lifestyles, interests, incomes, and preferences, for a more sophisticated marketing strategy.
For example, one in ten people aged 18 to 29 are affected by pandemic-related house moves. As a healthcare provider in an area with a growing young population, it would make little sense to send mailshots that promote retirement health checks. A more relevant option might be an email or text with information about a new easy payment app or telehealth service. The more providers understand about potential new patients, the more they can customize their patient engagement strategy.
Mindy Pankoke, Senior Product Manager at Experian Health, says:
"The heavy movement patterns we expect this year mean providers must double down on acquisition strategies to maintain a healthy pipeline of new patients as consumers move into their service areas. If multiple health systems are trying to attract the same new patients, you need a clear message to differentiate your services. What's going to resonate most? How do new patients want you to communicate with them? With the right data insights, you can reach them first with a tailored engagement experience and get the competitive edge."
ConsumerView aids this by combining hundreds of millions of data points to reveal how patients spend their time, how they spend their money, and how they think. This includes demographic attributes, communication preferences, credit and financial information, plus insights on how individuals may be affected by the social determinants of health.
 Using consumer insights to keep existing consumers happy
For regions that experience a net loss in patient numbers, retention marketing will be more important than ever. Patients have more choice now, and as providers compete to attract new members, existing patients may spot competitors' healthcare ads and be tempted to switch too.
Consumer data powers retention in much the same way as acquisition, by allowing providers to segment patients to offer personalized communications and point them towards relevant services. For example, new research shows that patient loyalty in pediatrics tends to hinge on quality, while choice of adult care is driven by convenience. Segmenting people with young children from those without means you can focus your messaging on what matters most to them. With a supportive patient experience already available to them, those consumers will have no reason to look elsewhere.
Providers shouldn't rule out marketing to existing patients who have moved. Though they may be in a new area, they can still access services via telehealth. Since convenience is a key motivator, reminding them of remote and virtual offerings could be a great way to retain their business. Focusing on a specific niche not widely available elsewhere is another strategy to retain clients even as they relocate.
ConsumerView is one way to leverage consumer insights to improve the customer experience through targeted outreach, regardless of location. This specialty list of consumer data from a trusted original source compiler draws together everything providers need to attract and retain patients and offer a personalized patient experience as communities adjust to life beyond COVID-19.
Contact us to find out how consumer data could help your organization market to new and existing residents more effectively in 2021.
Contact Us