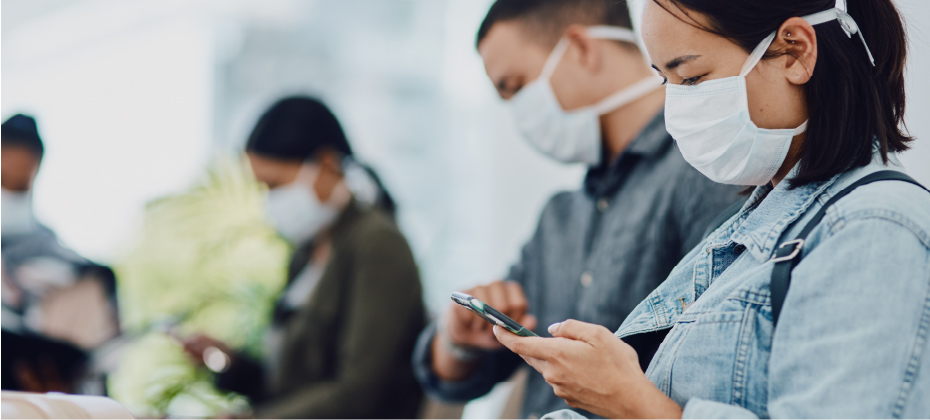 You may also like: Supercharge your COVID-19 vaccine management plan with digital solutions
"Experian Health's ability to move quickly and adapt their self-service platform to schedule vaccines for patients has been an invaluable improvement not only for our operations, but to the patient experience. The power to schedule the vaccine's second dose after the first is administered helps us deliver on our commitment to providing reliable, quality care."

– Julie Frahm, director of consumer digital products at Sharp HealthCare

The unpredictable nature of patient volume is a large part of what makes scheduling for the COVID-19 vaccine so difficult. Before now, providers haven't had to manage mass appointment slots and registrations tied specifically to vaccinations. And even with those features streamlined, providers are still unsure of the best way to reach out to patients who are eligible for the vaccine to prompt them to schedule their appointment.

Already a user of Experian Health's Patient Schedule solution, Sharp HealthCare turned to online self-scheduling to improve patient access to the COVID-19 vaccine. With the solution in place, patients of Sharp HealthCare who are eligible for the vaccine can schedule their first dose online via computer or mobile phone. After answering a short set of questions, the scheduling solution will guide patients to a calendar of available day and time slots for receiving the first vaccination. After the first shot is administered, Sharp HealthCare staff can schedule patients for their second dose onsite, prior to leaving the office.

Patients of Sharp HealthCare are consistently utilizing online self-scheduling to book appointments for their vaccinations. More than 1,000 vaccinations were scheduled in the first three weeks of online self-scheduling being available to patients.
The ability for provider staff to help book the second dose of the vaccine for patients has also helped Sharp HealthCare deliver on their commitment to quality care, further ensuring the efficacy of the vaccine for each and every patient.
Patients are also enjoying the expanded use of a self-service digital service, especially for a process that has been widely known to, at least thus far, be a detriment to the patient experience.
Discover how Patient Schedule can improve vaccine management.