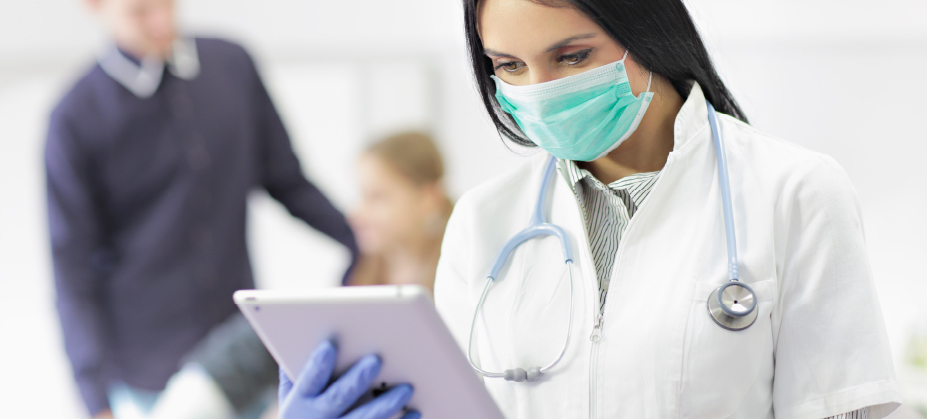 Medical expenses are often a source of anxiety for many patients, whether they are unsure about the amount owed or how they'll ultimately pay for it. Unfortunately, intimidating collections processes don't help, and a crisis like COVID-19 only exacerbates this stress. A more compassionate billing approach could help patients better navigate their financial obligations and also build long-term loyalty—a necessity for providers today looking to retain patient volume during a time of crisis.


Consumers overwhelmingly want to understand the cost of healthcare services, prior to services being performed. Effectiveprice transparency involves offering patients clear, accessible, and easy-to-understand estimates of their financial responsibility for services before they are performed.
Give patients clarity from the start with precise pricing estimates and up-front info about what they'll have to pay can reduce sticker shock, help them plan and create an overall better patient financial experience.
By empowering your patients with financial expectations, their feeling of control increases, improving their engagement and the likelihood that you will collect payments faster and more efficiently.

Just as you don't provide identical medical treatment to every patient, processing all patient accounts the same way doesn't make sense. Every patient is different.

Using comprehensive data and advanced analytics, providers can better understand an individual's propensity to pay and make the payment process a positive one by assessing and assigning each patient to the appropriate financial pathway based on their unique financial situation.

Medical bills are often the most direct contact providers have with patients after a service is rendered. Unfortunately, money is often a sensitive topic for patients and statements are often overwhelming and difficult for patients to read.

Tailoring communications at each stage can convey compassion and increase patient satisfaction. Customizing patient statements gives providers the ability to simplify and customize bills quickly and easily, turning an often confusing process into one that adds value. Including relevant, personalized messages and educational updates can turn billing statements into a useful resource, all with the potential to drive revenue.
In addition to offering personalized payment options, providers can also find out whether a patient prefers to discuss billing by phone or email.

Minimizing friction at the point of payment is crucial to fostering compassionate collections.
Providers should offer flexible options that include in-person, telephone, mobile and online patient portals, so they can pay in a way that's most convenient for them. This also frees up staff to help those patients who may need a little extra help understanding their statement.
Want to learn more? Check out Experian Health's Collections Optimization Manager which helps providers segment patients based on an individual's propensity to pay and payment preferences, informing a compassionate patient engagement strategy and improving collections.