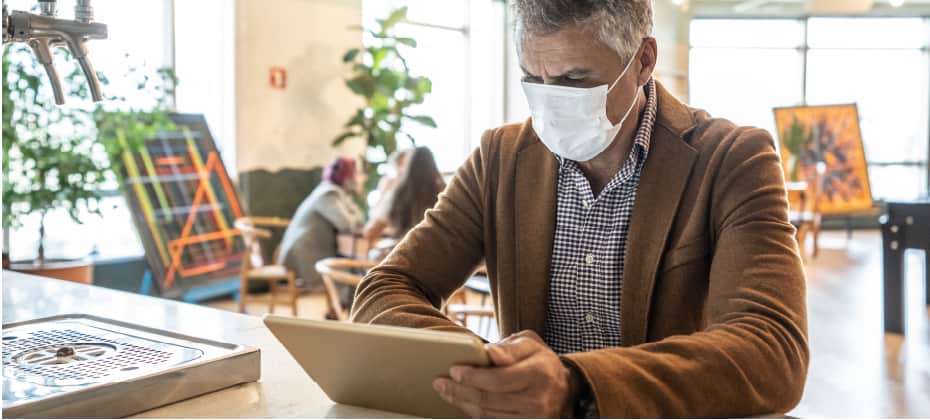 The term "digital front door" is one of the biggest buzz words in healthcare, and thanks to COVID-19, we can expect to see it even more. Already, according to an Accenture survey, 77 percent of patients believe the ability to book, cancel, or change an appointment online is important. Now, with social distancing and stay at home orders in place, offering digital tools for engagement is more important than ever. But what exactly makes a strong "digital front door" and what does it take to create one? What precisely does a digital strategy need in order to better engage and retain patients?
There are a lot of thoughts about what the digital front door looks like, from pricing transparency to ratings and reviews, reputation management, patient registration, and more. We know patients today are seeking greater transparency from their entire healthcare experience.
Yet each of the qualities above reflect more of a digital billboard than an actual front door. After all, the front door needs to be a pathway to see a physician or access care; it must actually "open."
A true digital front door will do the following:
Enable omni-channel access. Improving access begins with offering more channels for patients to find the care they need – a necessity today in the midst of COVID-19. Digital scheduling drives patient access, plain and simple, whether it be through call centers, automated outreach, or online self-scheduling. Omni-channel access not only opens the door for patients experiencing COVID-19 symptoms, giving them a fast and easy way to connect with a provider, but will be key for the post-COVID world when patients begin to reschedule those appointments that have been cancelled or deferred.
Engage patients. Patients want convenience when it comes to accessing care. Now, more than ever, patients look online for information and expect to find what they need easily and quickly. Making service information available online, such as COVID testing, is an obvious first step. Allowing consumers to simply and efficiently book the care they need online will lead to increased engagement, as well.
Improve productivity. More than half of all patients prefer to schedule outside of business hours. Digital scheduling can enable that, increasing appointments while improving provider workflow, freeing up staff to focus on other activities. This will prove critical as providers brace for an influx of patients seeking to reschedule appointments that have since been cancelled or deferred due to COVID-19. Additionally, automated reminders help improve patient show rates while data-driven practices help refine scheduling logistics. 
Increase revenue. Providing better, more efficient access, increases the number of patients coming into a practice – which means more revenue. And today, as a result of heroic efforts to serve communities impacted by COVID-19, providers are more strapped for revenue than ever before. With access to digital and mobile solutions, providers can attack revenue loss from two sides –attracting new patients and retaining current ones.
Drive higher patient satisfaction. Faster, easier access to healthcare equals better satisfaction with the process of accessing healthcare, with the provider organization, and with the provider. And, if you really want a crowd pleaser that can also generate revenue, automated business rules and scheduling protocols are a must have.It's the combination of convenience and effectiveness that keeps them coming back for future care needs – coming back, of course, through the digital front door.
Learn more about how Patient Scheduling can help to unlock your organization's digital front door.