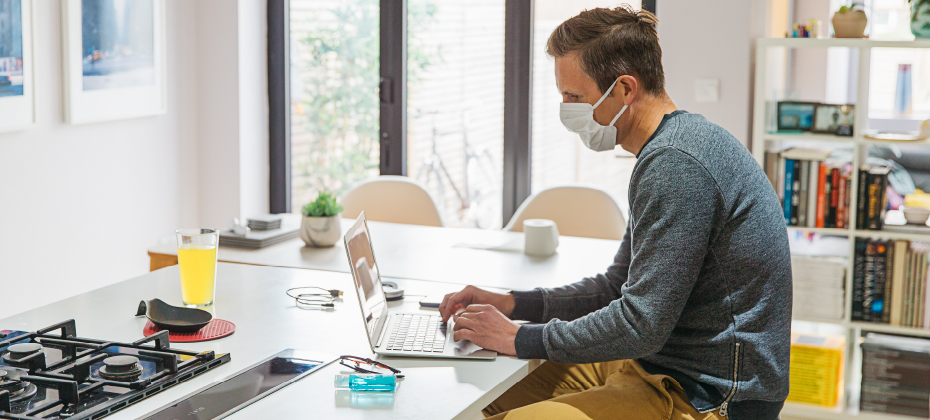 Virtual and remote healthcare platforms really haven't been a flashpoint of consumer demand. Basic portals have been available for a while, owing to the completion of healthcare's years-long process of converting to electronic health records and regulatory encouragement. "Availability" was not evidence of use, however, and consumers have typically not rushed to register a portal account.
That will change in 2020.
Now, as most Americans stay home to limit the spread of coronavirus, we're seeing consumers and providers show much more interest in patient portals and telehealth programs.
Thankfully, it has become easier than ever to deliver virtual healthcare. The President's national emergency declaration removed many barriers to the adoption of patient portals and telehealth, so more patients can access care remotely.
In an editorial for the Kansas City Star, CMS Administrator Seema Varma said that as a result of these measures, "all Americans can receive telehealth services in their homes, through their smartphones, for any medically-appropriate purpose. This increased flexibility will allow the healthcare system to prioritize in-person care for those who need it most and minimize unnecessary use of personal protective equipment."
So, how can providers maximize the use of virtual healthcare channels – especially when health services are under increasing pressure?
Raising awareness of the role of patient portals in response to Covid-19
Those who might not have engaged with digital life much in the past are now getting used to ordering food online and speaking to family on video and are likely to be more open to the concept of virtual care. Providers like the idea of telehealth and the efficiencies that come with it but are currently more focused on keeping people away from situations that may lead to infection – like a visit to the doctor's office. That immediate need and consumers' expanded interest may be the perfect scenario that creates a tipping point for telehealth – both in the immediate weeks and months ahead, as well as on an ongoing basis. Providers must make sure consumers are aware of digital alternatives, however, and be proactive in demonstrating how the patient portal makes their healthcare journey easier and safer.
Consumers have no limits to the information they want about Covid-19. Portals are useful in communicating up-to-the-minute news and providing guidance around symptoms, testing and keeping safe from infection.
Beyond the care focus, the portal presents patients with a convenient, private and full service means to handle payments, without any staff engagement required.
Portals offer a sense of security, too, and – to protect patients from fraud – providers should take a multi-layered approach to protecting the portal, including two-factor patient identity verification, device recognition and extra checks where a log-in request looks suspicious.
Positioning patient portals as the future of healthcare
The coronavirus crisis stretches material and people resources to their limits. Using technology to gain efficiencies and reduce some of the workload through automation or patient self-help capabilities are critically important; patient portals are playing an increasing role to help manage the tremendous demands being placed on the healthcare system. But, beyond the immediate coronavirus needs, no one really knows what business-as-usual will look like. The Covid-19 response is challenging many deep-rooted norms around how we deliver healthcare. Managing the administrative aspects of health online will very likely become the default. As providers use patient portals to their fullest potential in the short-term, there is a huge opportunity to demonstrate the true value of virtual care – and transform the healthcare industry for the long-term.
Find out more about how to optimize your patient portal to help your patients stay safe as they access care during the coronavirus pandemic.